Belated TR: Ukraine – Odessa (July 2008)
(Last Updated On: November 25, 2008)
Odessa is one of the major cultural cities in Ukraine. Located on the coast of the Black Sea, for a number of years it was a "free port". As a result, Odessa has attracted immigrants of all sorts from many different countries making Odessa of the more culturally diverse cities in Ukraine. On a side note, it's also known to be the city in Ukraine with the most people infected with HIV.
Odessa is a city undergoing major reconstruction. The Opera House has been beautifully redone.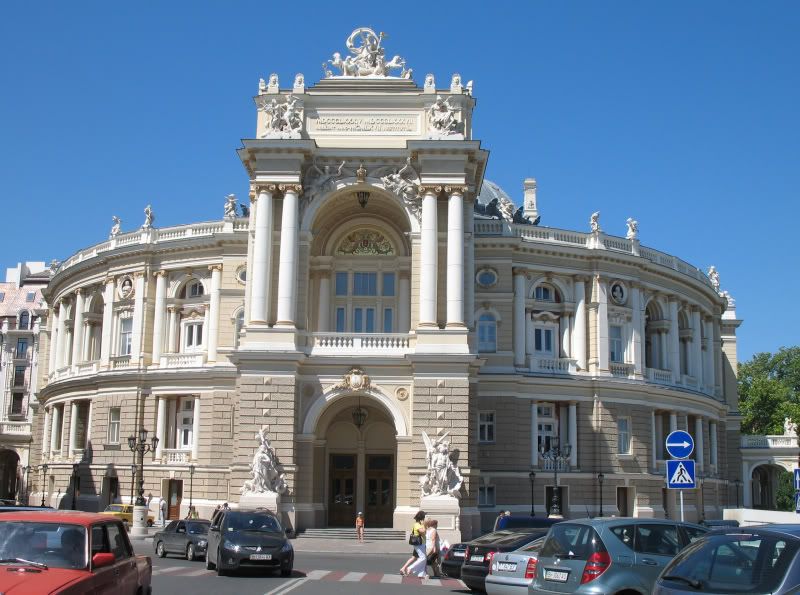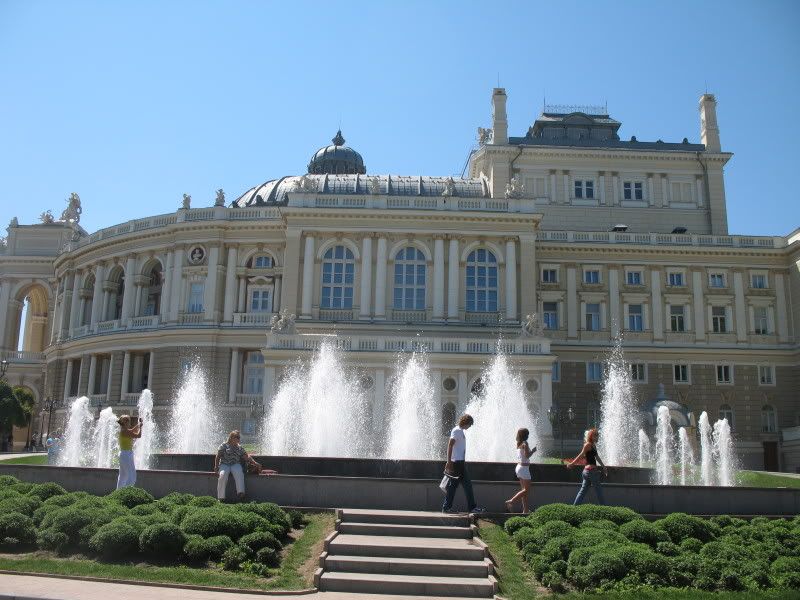 The Yalaternynyska Plaza.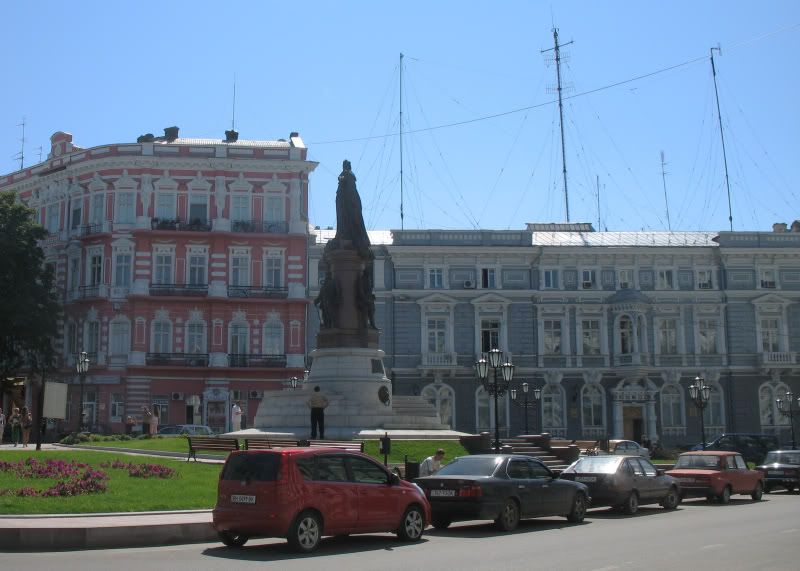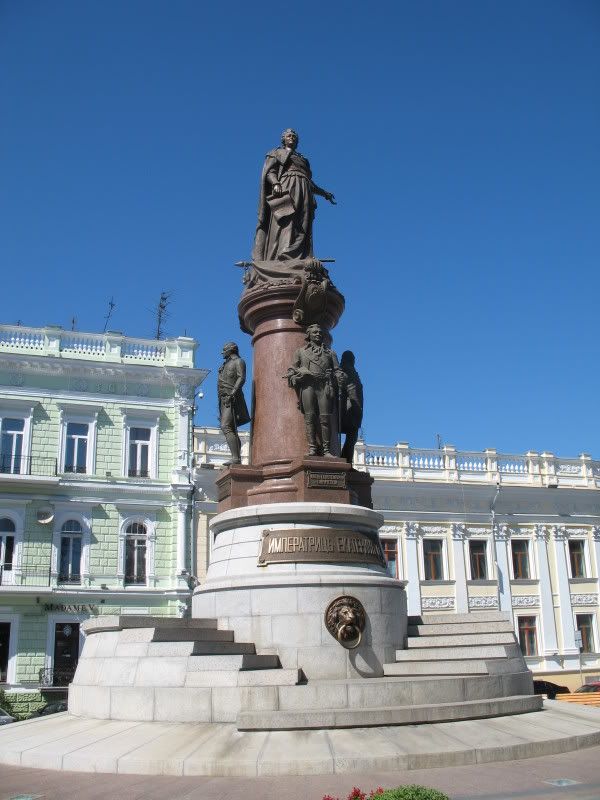 Another scenic street in Odessa.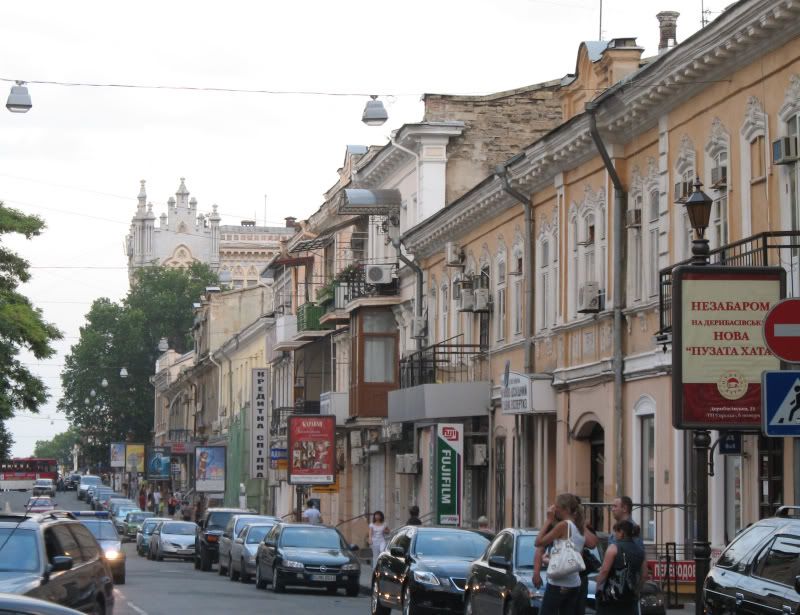 A statue of Ivan Franko, a famous Ukrainian poet.

The statue of Pushkin, a famous Russian writer, is also being redone, along with most of the historical sights in the city.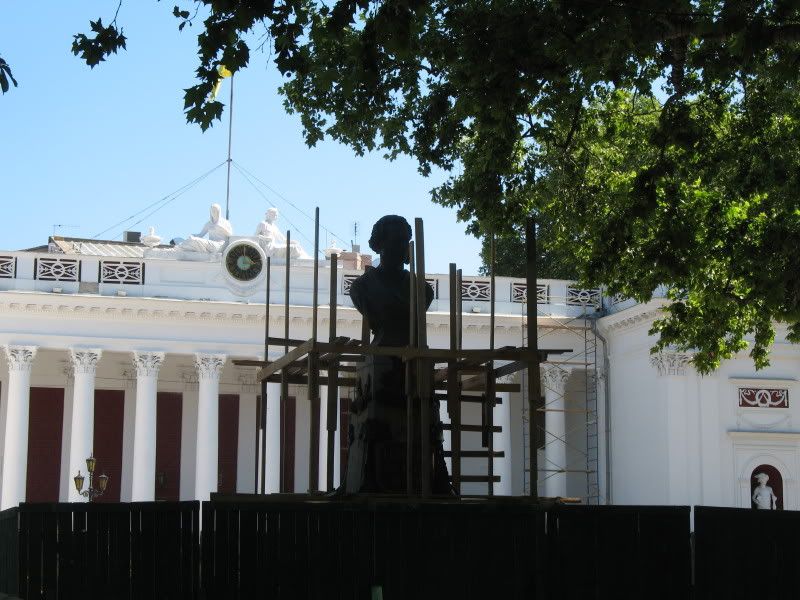 Just around the corner, you'll find the streets that have not yet been reconstructed. They are still beautiful in their own way.

The Potemkin Stairs are one of the most popular sights in Odessa.

The city garden is also popular. At night, people gather to listen to music play (recorded) with a fountain light show. During the day, people line up for photos at the statues.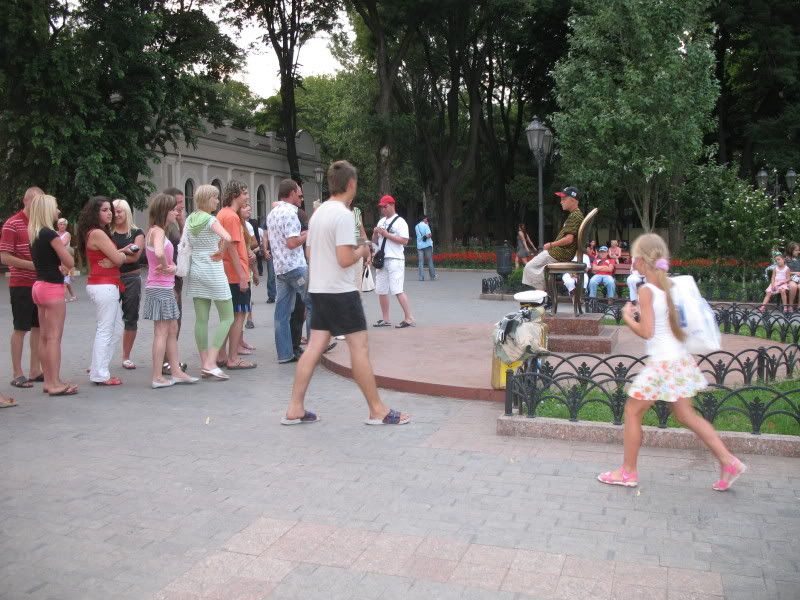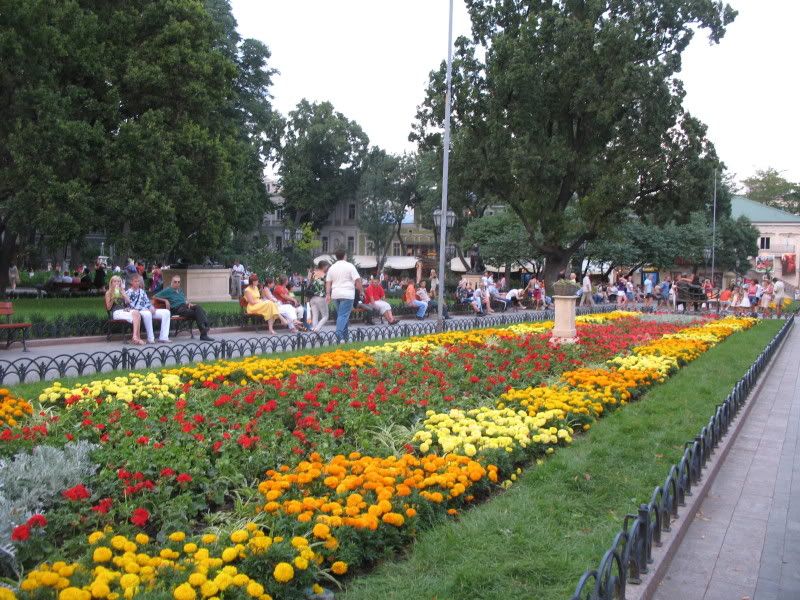 Our hotel was built in the late 1800's.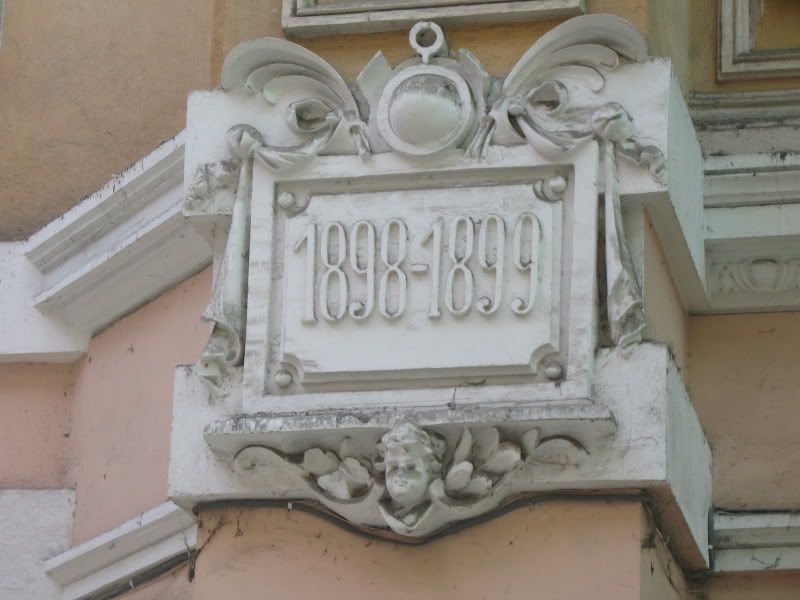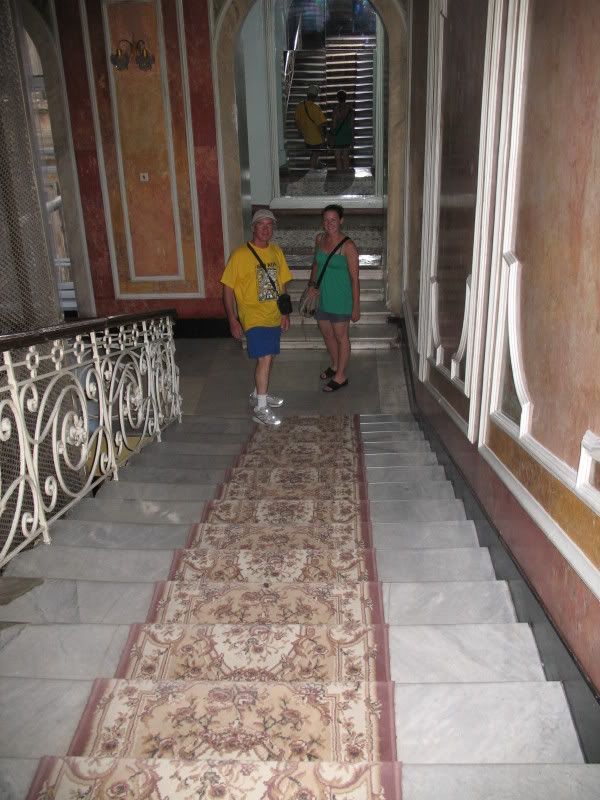 Our room (2 bedrooms and a living room) reflected the architecture at the turn of the century, a nice contrast to the Soviet cement monstrosities. However, the bathtub once again looked like it hadn't been cleaned in months.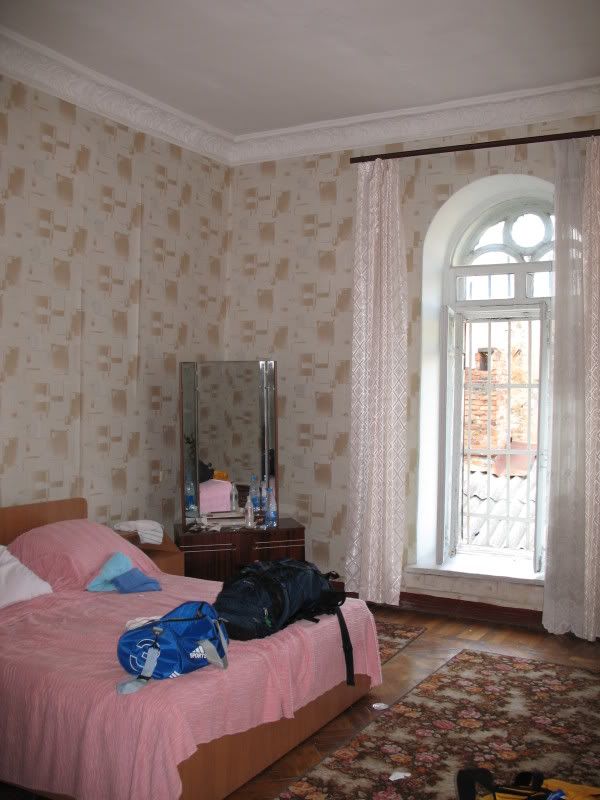 Behind our hotel was an enclosed arcade with the architecture still beautifully in-tact.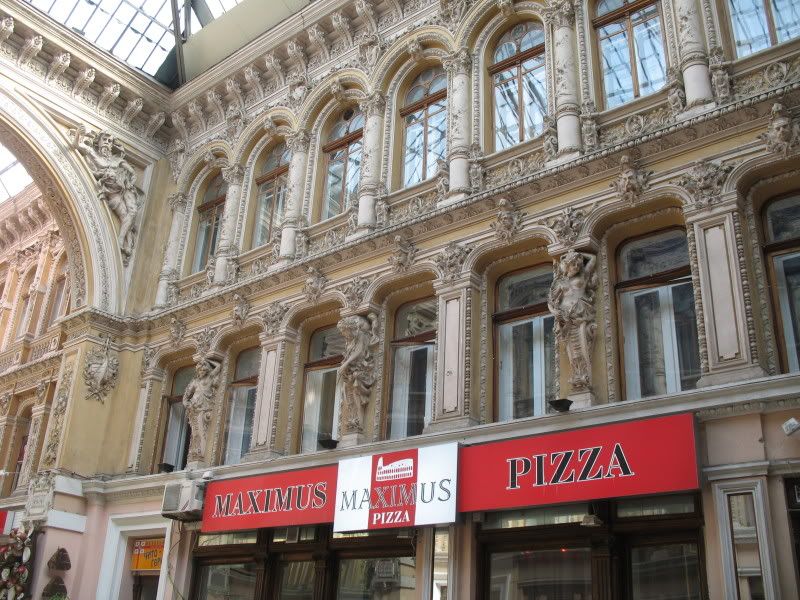 Odessa is also known as a popular destination for beaches. The beaches lie just along the coast to the south of the city. We spent a day exploring the beaches of Arkadia. We ventured out to Arkadia using public transportation- an electric train with no air conditioning on a hot blistering day, so stuffed with people that having one more person in there would cause the whole thing to explode. I reeked of other people's sweat when I got off the thing at the end of the line in Arkadia.
Arkadia is full of amusement-park style things and restaurants at the entrance of the beach.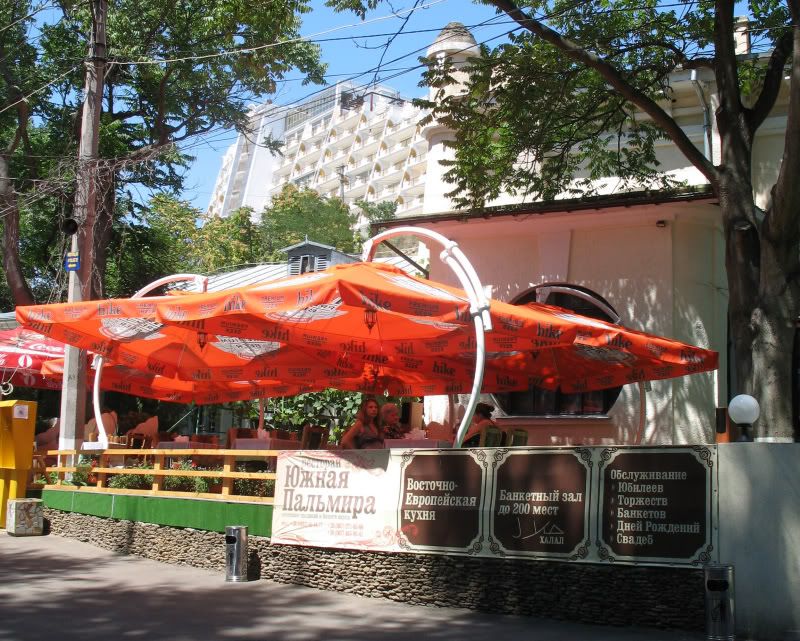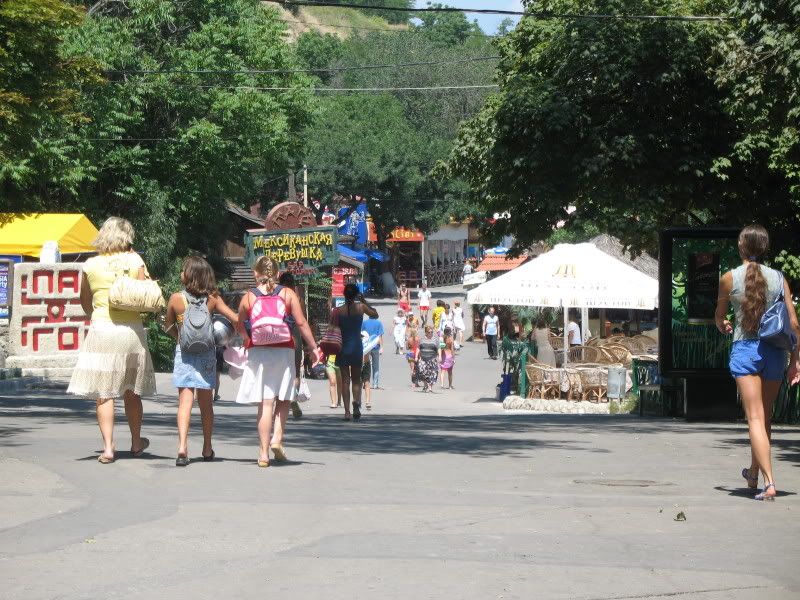 The beaches are pretty nice.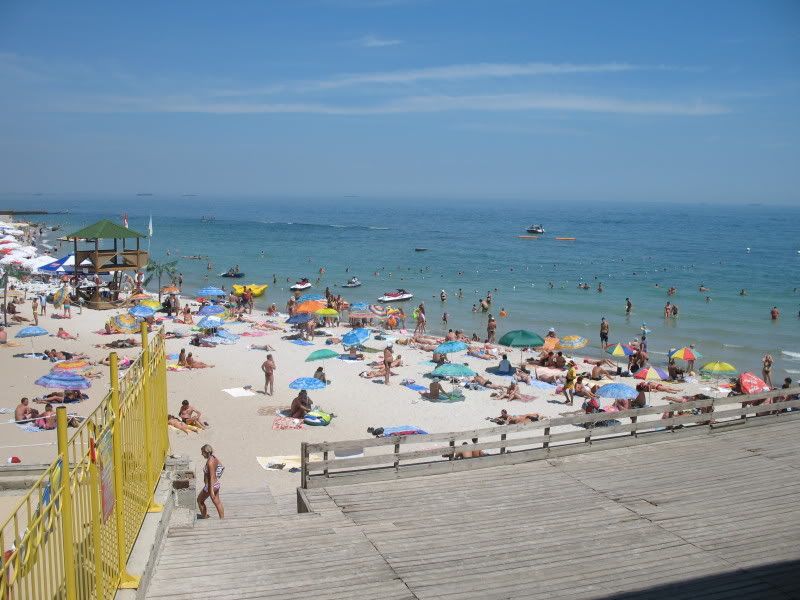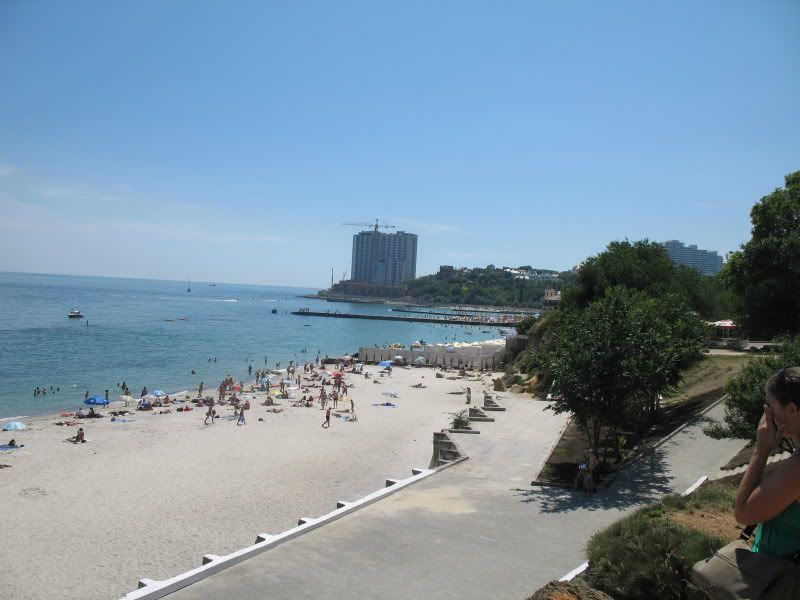 The tour books painted a dreary picture of of the Arkadia beaches, with visions of garbage floating in the water and piles of litter on the shores. The Arkadia beaches have been cleaned up in recent years. However, bits of litter are still piled with the sand.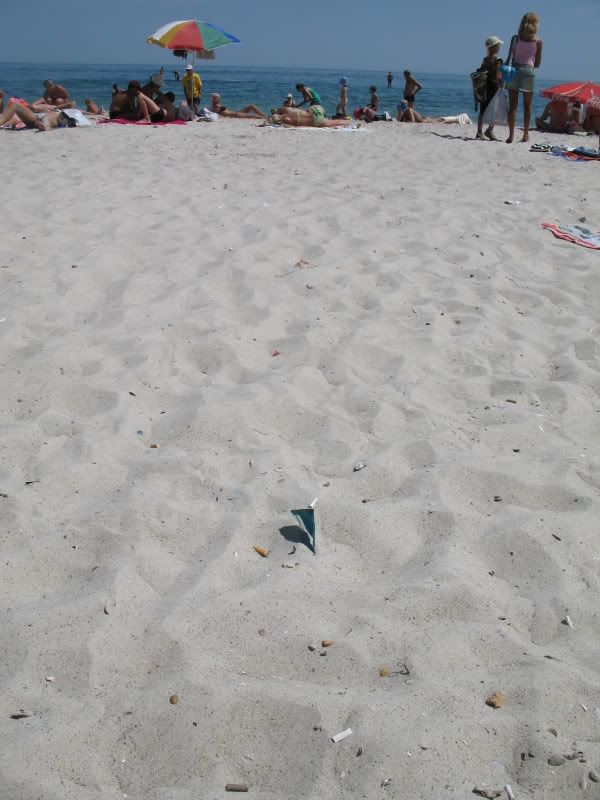 Aside from skiing, biking, and all outdoorsy things,
Brittany Walker Konsella
also loves smiles and chocolate 🙂 Even though she excels at higher level math and chemistry, she still confuses left from right. Find out more about
Brittany
!
Latest posts by Brittany Walker Konsella (see all)