(Last Updated On: October 30, 2007)
Previously posted on my Thrillhead Blog
This evening, I was talking to my friend Sonya. She asked me, "How was your weekend? Did you end up skiing or biking? That's always the question this time of year…" My friend Sonya knows me all too well!
I was happy to answer, "BOTH!"
Hartman's Rocks, just outside of Gunnison, is home to some excellent riding that resembles closely to that in Fruita, parts of Moab, and even parts of the Front Range. The few times I have been able to ride there I've always enjoyed it for the technical challenges there. The riding there is very different from that in Crested Butte- no huge vertical, lots of sage instead of trees, less smooth, and more technical overall. I definitely like riding in Crested Butte, but I love the riding at Hartman's!
My first introduction to Hartman's was several years ago. It was home to my very first mountain bike race- "Rage in the Sage". Very appropriate since the course took you through desert rock, sand, and sage. I remember finishing the course by going down a path through the the famed Hartman's rocks. The path was quite technical, and every girl around me got off their bikes. But, I decided I wanted to ride it, so I did. I passed at least 6 girls by doing that. Perhaps that is why I have such an affinity for Hartman's. I just like the riding there!
We rode Hartman's on Sunday. It was a great ride and I was blessed to have Frank as my guide! The ride was long and took me on many of the outter trail that I had never rode before. We rode Jack's- Beck's- Rocky Ridge- Skyline- Wienzy's- Outback- Skull pass- Aberdeen loop- Bambie's. I loved all of the riding especially out to Skull Pass.
Some pics: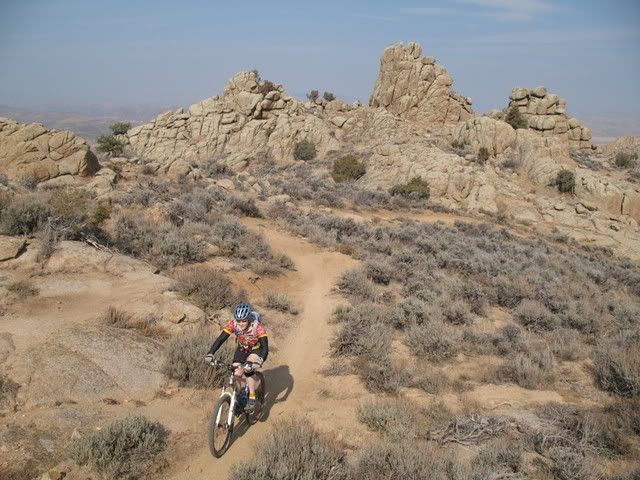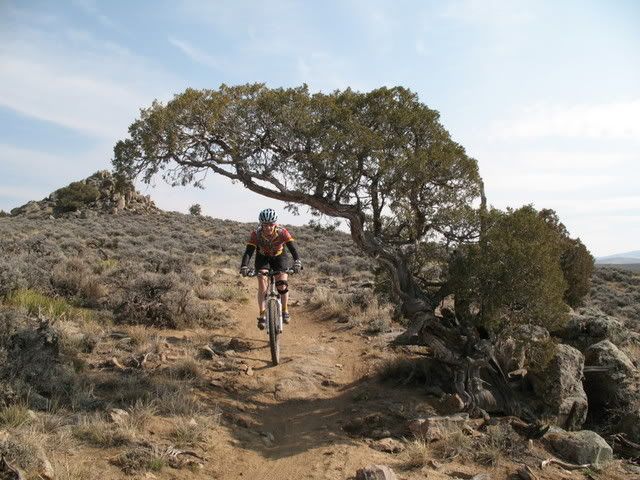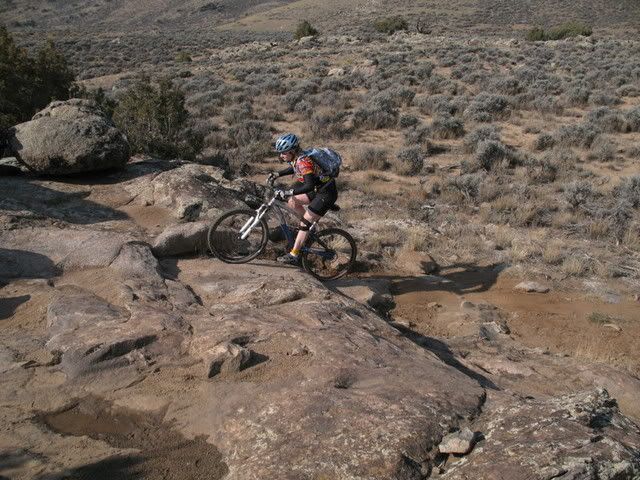 I had to try this technical section by Skull Pass a few times but Frank knocked it clean the first try. The pics don't do it justice, of course.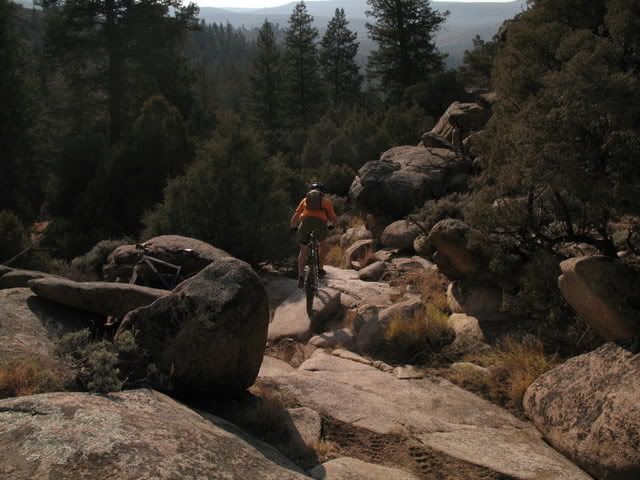 This is the Aberdeen Quarry and Frank likes to tell the story that this rock was used to make the steps for the CO state capital.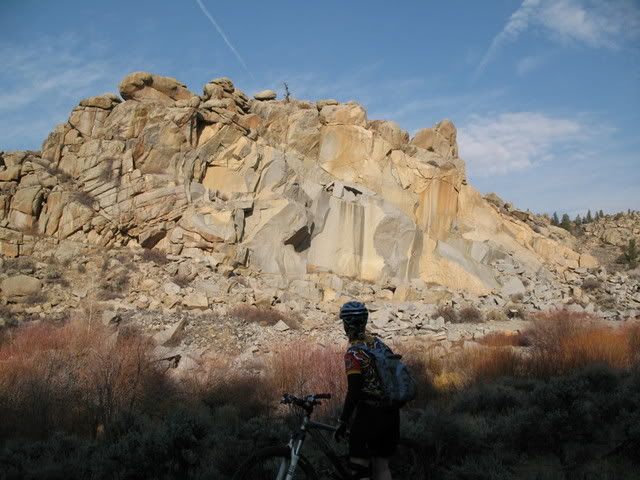 Aberdeen loop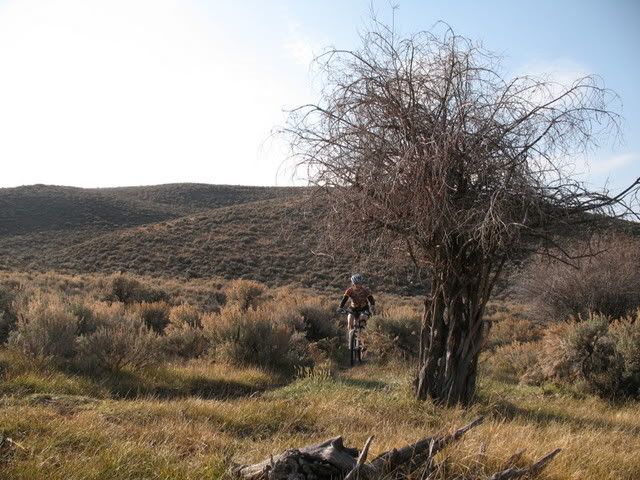 The California fires were severely inhibiting our lovely view of Uncompahgre. You can BARELY see it in this pic.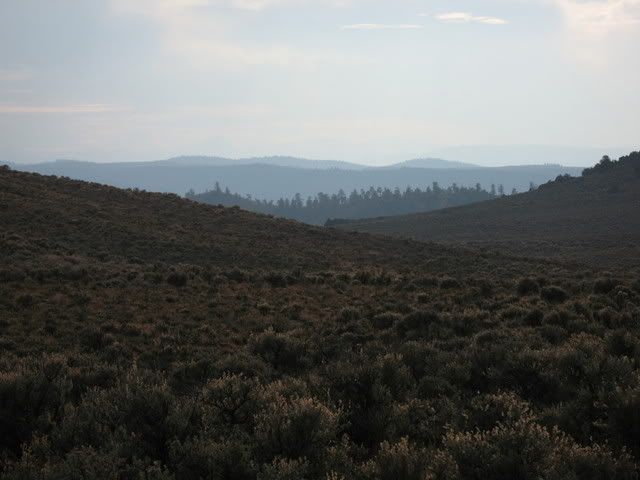 And we rode off into the sunset 🙂

I love riding, but I will never love it as much as skiing. This ride was a great way to "finish" off the bike season. It's time for skiing now!
Aside from skiing, biking, and all outdoorsy things,
Brittany Walker Konsella
also loves smiles and chocolate 🙂 Even though she excels at higher level math and chemistry, she still confuses left from right. Find out more about
Brittany
!
Latest posts by Brittany Walker Konsella (see all)