(Last Updated On: August 26, 2016)
Summer in Crested Butte is great because we have easier access to more things. Dirt roads like Kebler Pass and Cottonwood Pass make traveling east and west so much faster. When the Kebler Pass road is open, Paonia seems like only a hop, skip, and a jump away. And that means easy access to all the West Elk Wineries that are just outside of Paonia!
Last September, my mom and I took some time to tour a few of these wineries. We started at the Stone Cottage, then went on to Azura, and ended our tour at Black Bridge.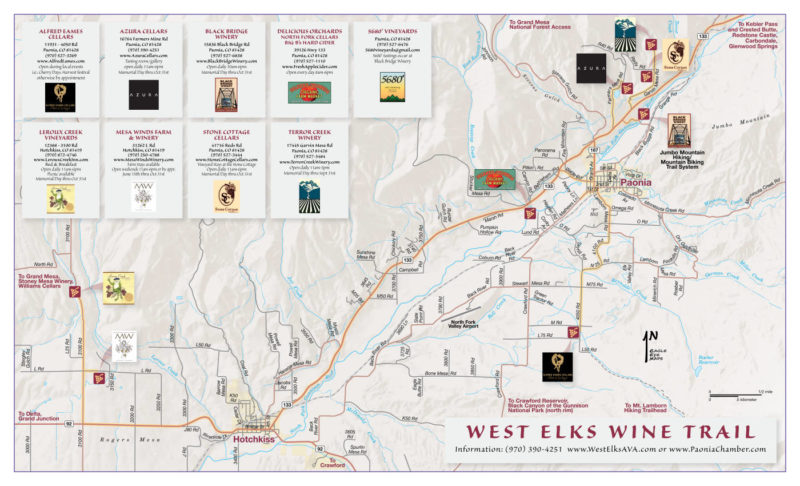 Stone Cottage Winery
Stone Cottage Winery was my favorite. Located in the hills above Paonia, Stone Cottage is everything I think of when it comes to a small winery. Family-owned and operated, the Stone Cottage that this family built and eventually grew out of is now available for rent. But, there are many other beautiful stone buildings on the premises, like this (home of their tasting room):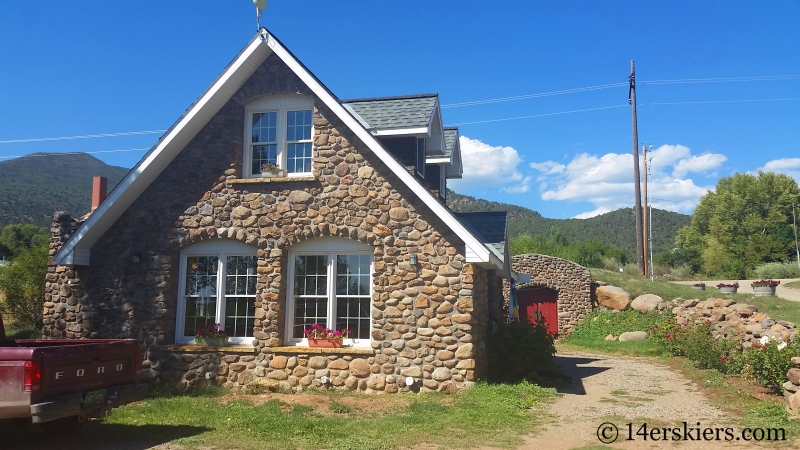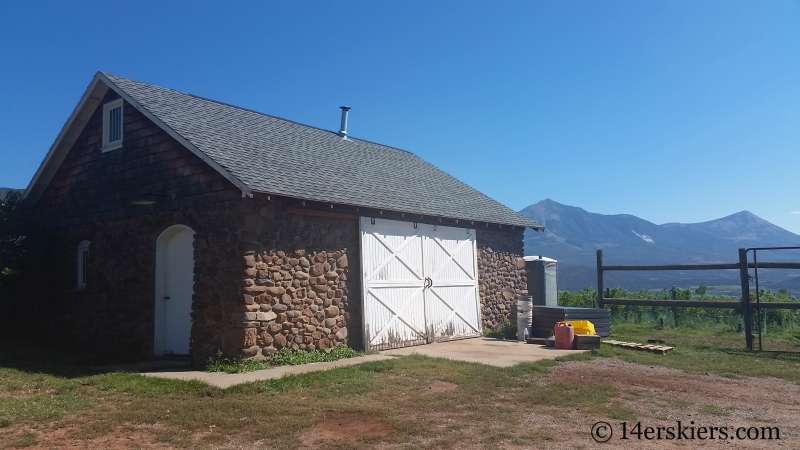 I personally thought the Stone Cottage wines were the best of the trio we tried.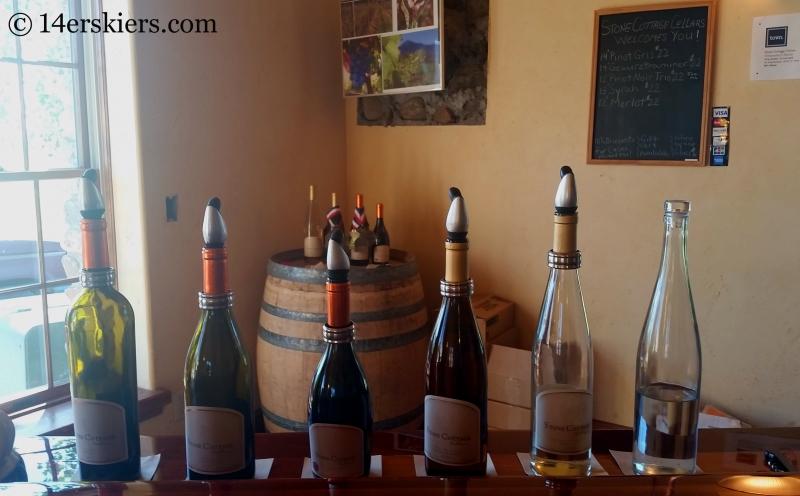 They grow most of their grapes on site too.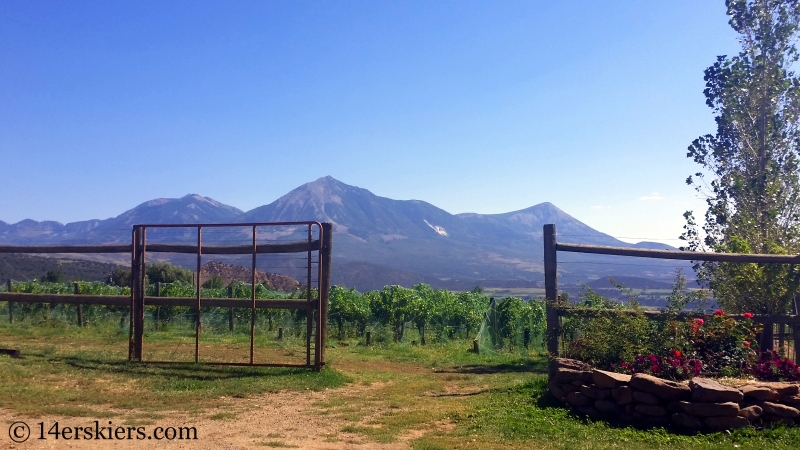 Stone Cottage is located on a road near two other wineries. The Terror Creek Winery was closed. So, we went on to Azura Winery.
Azura Winery
Azura Winery was the most beautiful winery we visited. And to be honest, I think their landscaping could rival some of the best wineries in the US. The only downfall of Azura Winery is that they do not grow any of their own grapes on site. But, don't let that deter you from visiting this gorgeous place.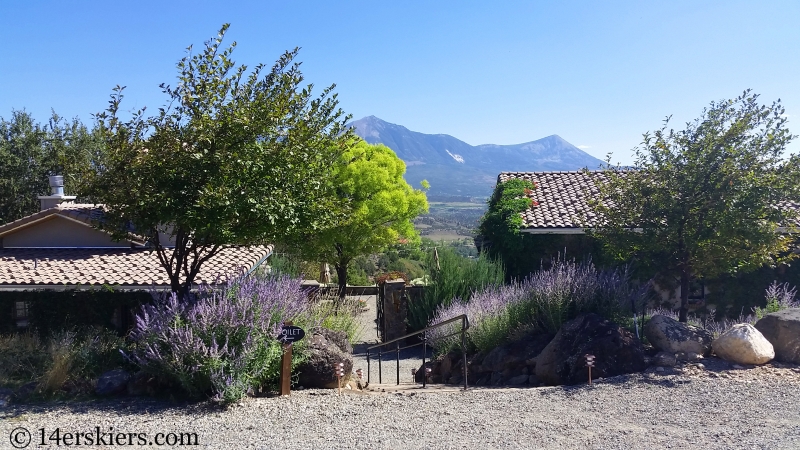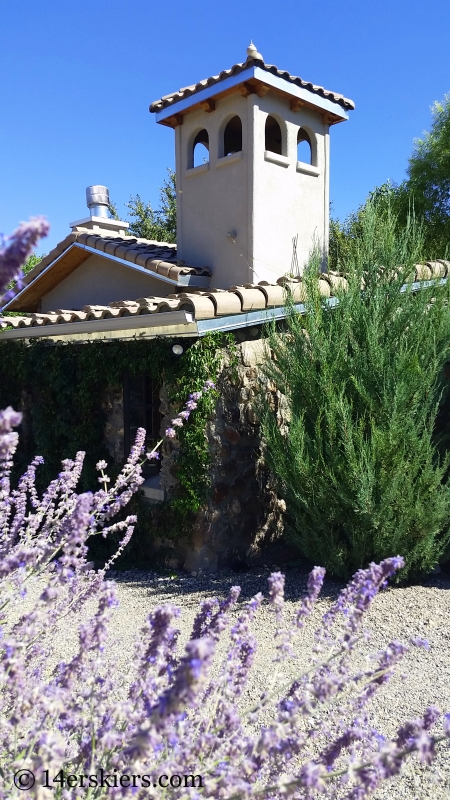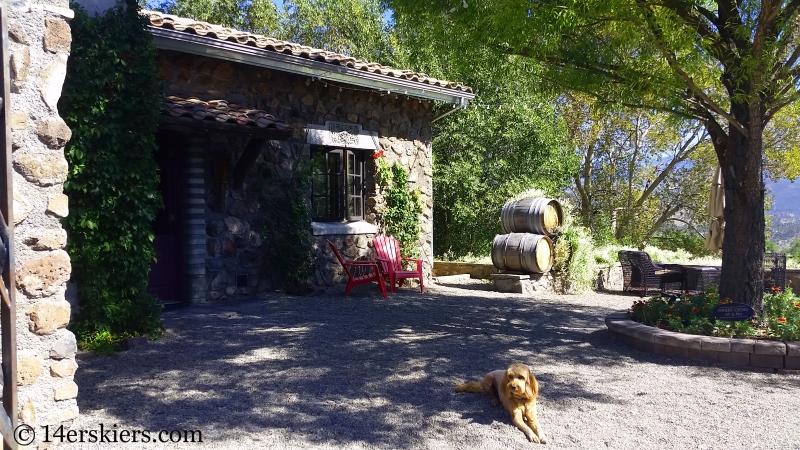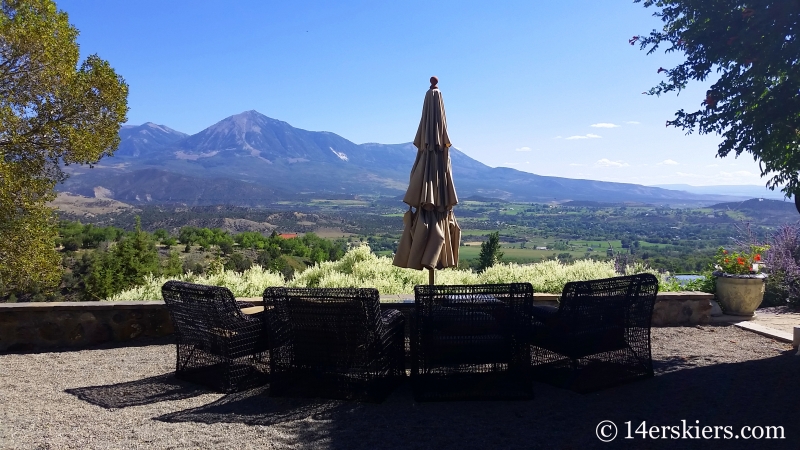 What a beautiful courtyard!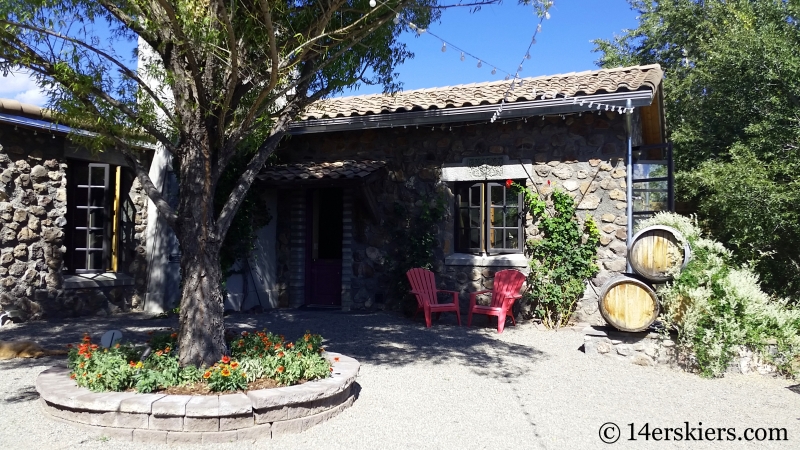 The Azura wines were quite tasty!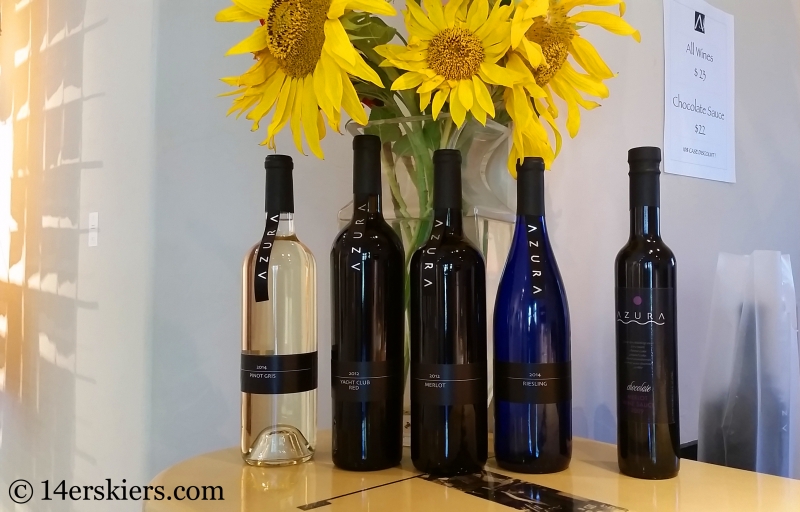 You can enjoy a glass of wine outside with fabulous views from their sun deck.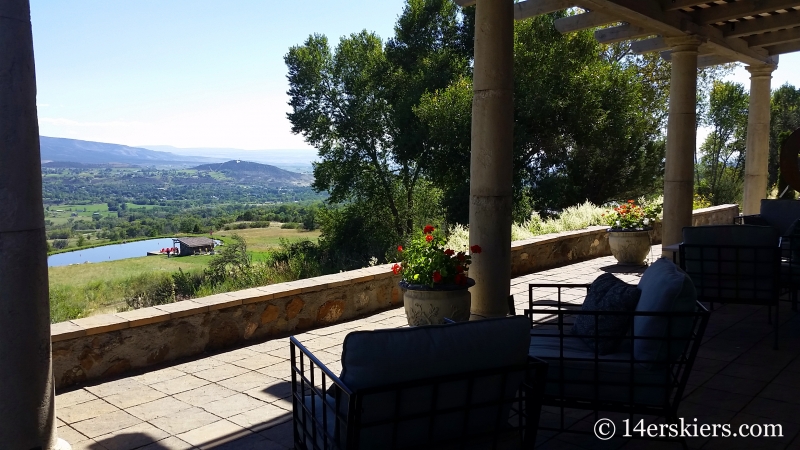 But perhaps the most interesting thing about Azura Winery is the lake…. and the fact that they hold weekly regattas there. The brown building is the boat house.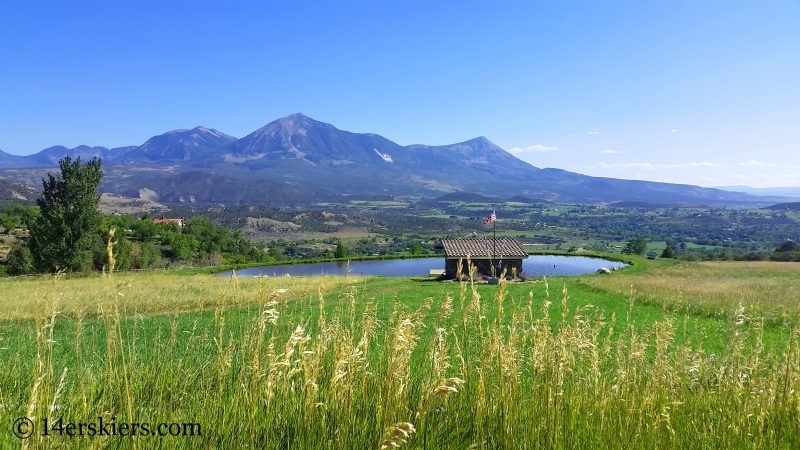 Inside the boat house is the "Model Yacht Club".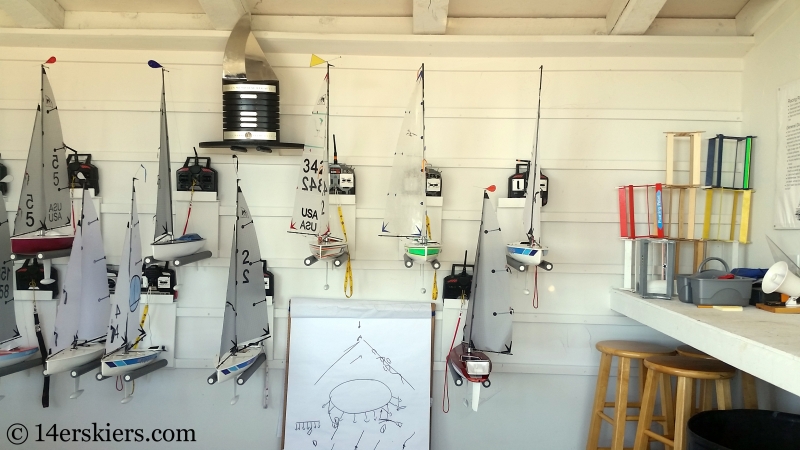 That's right! The lake is actually more of a pond. Holding regattas with real sailboats would not be practical. So, they use model boats instead!

Their pond sure is a beautiful spot.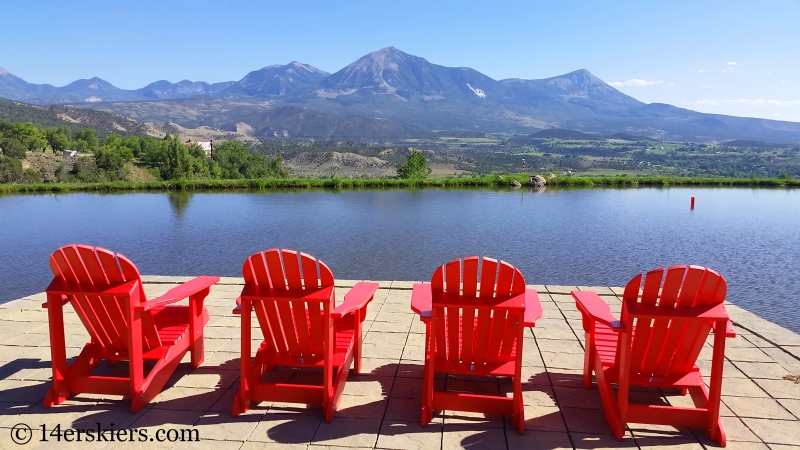 My mom, finding some bit of shade. Even in September, it was hot.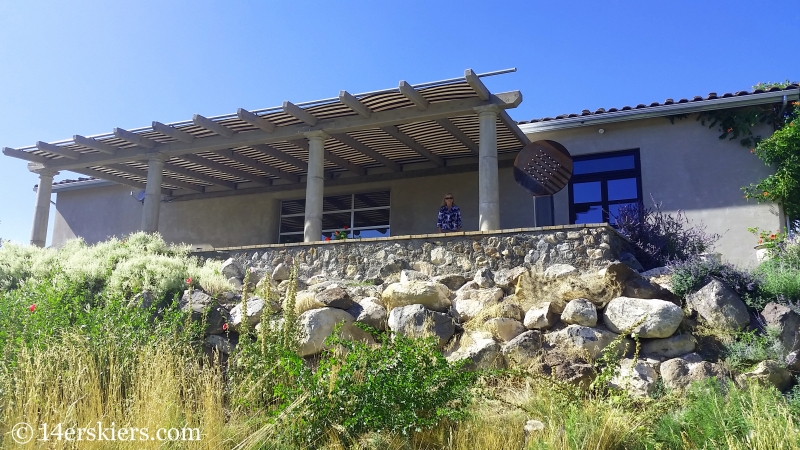 It was hard not to love the gorgeous grounds at the Azura Winery!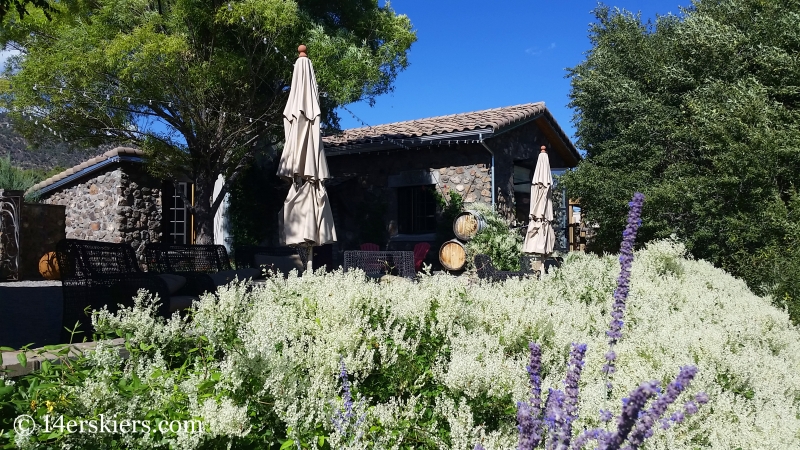 Black Bridge Winery
Black Bridge Winery is located lower in the valley and also has it's own unique attributes.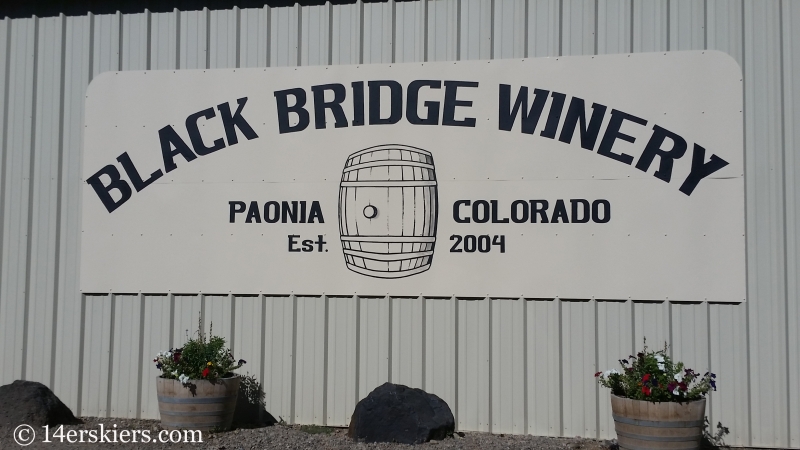 It's named after this black bridge which spans the North Fork of the Gunnison River.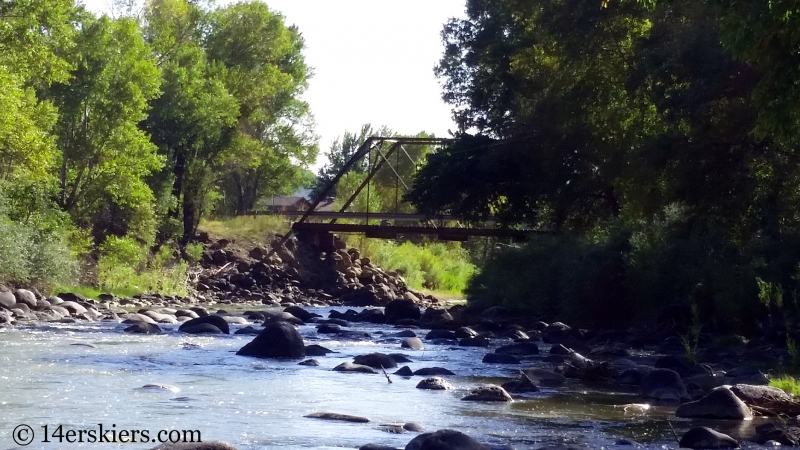 Unlike the other wineries we visited, Black Bridge Winery has a huge store. Not only do they sell wine, but they sell jams and preserves, vinegars, and many other specialty items. It's a great place to go if you want to do some gift shopping!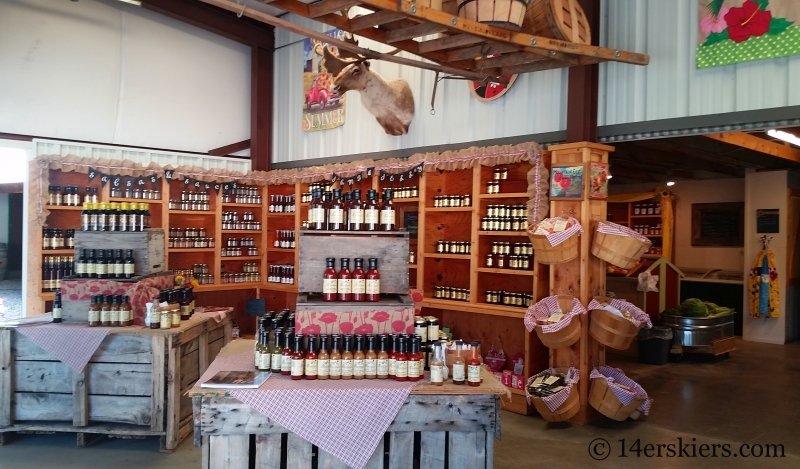 Black Bridge also had some good wines!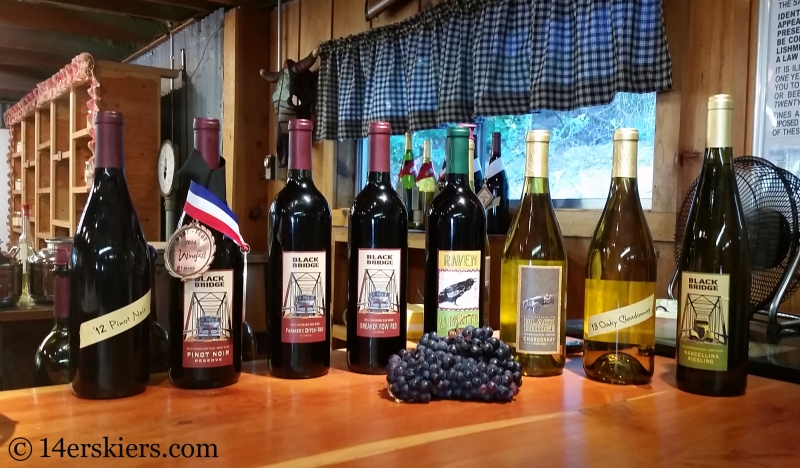 And their grounds were scenic too.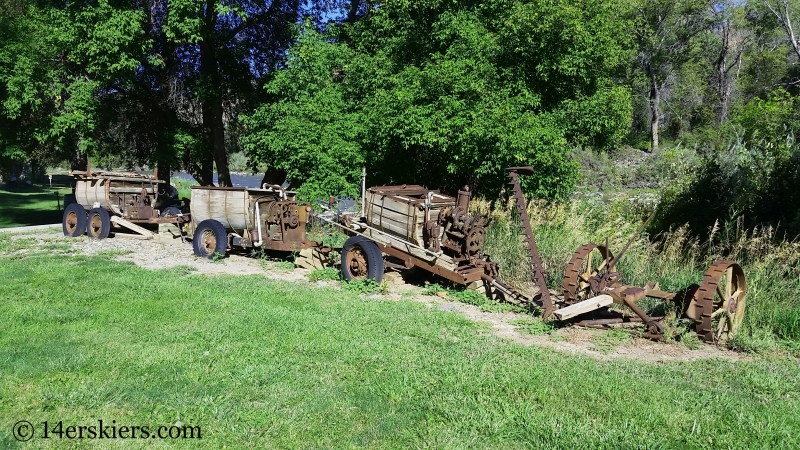 West Elk Winery Wrap-Up
The three wineries we visited in the West Elk area near Paonia, CO were all great and each one was very different from the rest. The Stone Cottage Winery is the most authentic and down to earth, while the Azura Winery was the most scenic and the model boats add to its uniqueness. And the Black Bridge Winery has something for everyone, and is great for kids or others who are looking for things other than just wine! Honestly, I wouldn't skip any of them if you were doing West Elk Wine tour yourself!
Want to tour the West Elk Wineries Yourself?
Find out all you need from the West Elks AVA!
Aside from skiing, biking, and all outdoorsy things,
Brittany Walker Konsella
also loves smiles and chocolate 🙂 Even though she excels at higher level math and chemistry, she still confuses left from right. Find out more about
Brittany
!
Latest posts by Brittany Walker Konsella (see all)
Summary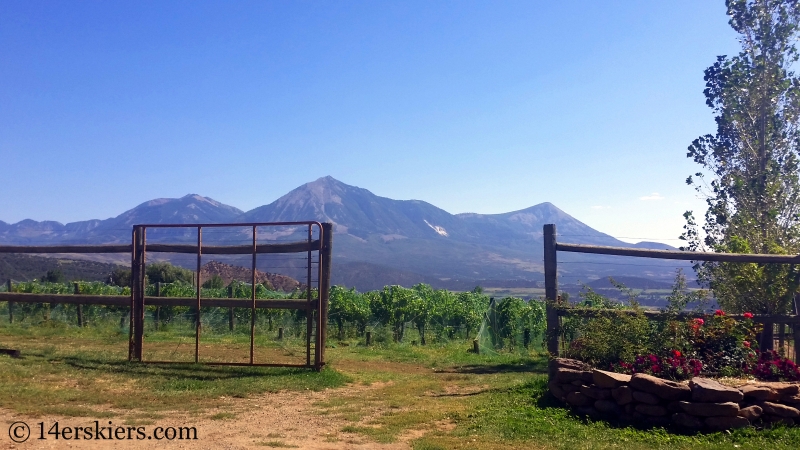 Article Name
Description
Located near Paonia, CO and just on the other side of Kebler Pass from Crested Butte, the West Elk Wineries are all unique and offer some great wines!
Author