TBT: Rollins Pass Summer Skiing (June 2006)
(Last Updated On: May 18, 2017)
This post is part of a Throwback Thursday series featuring trip reports that we haven't had a chance to write about until now! Look for them at least every other Thursday!
Back in 2006, I didn't want the ski season to end. I mean, most years that's how I feel. But, that was the year that I started to meet people who felt the same way. My friend Dave had talked about skiing some lines up by Rollins Pass in summer. So, when the calendar finally changed seasons, we headed up to that area of the Continental Divide.
We accessed Rollins Pass from the west, via Winter Park. Arriving early in the morning, we made our way over to Radiobeacon on the south side. The flowers were in full bloom as we hiked.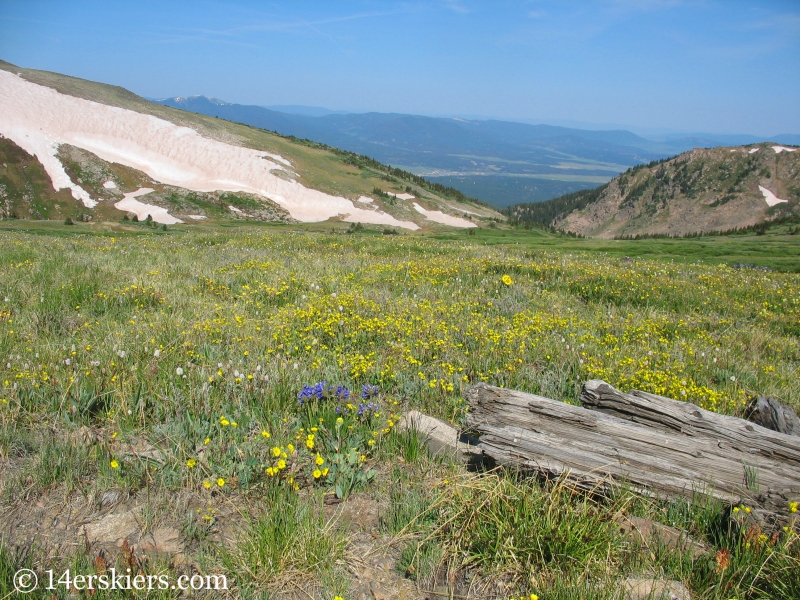 No, it didn't look like a lot of snow, but as soon as we peered over into the wind-loaded east-facing cirque below the summit of Radiobeacon we spied plenty of goods. This would be our first line.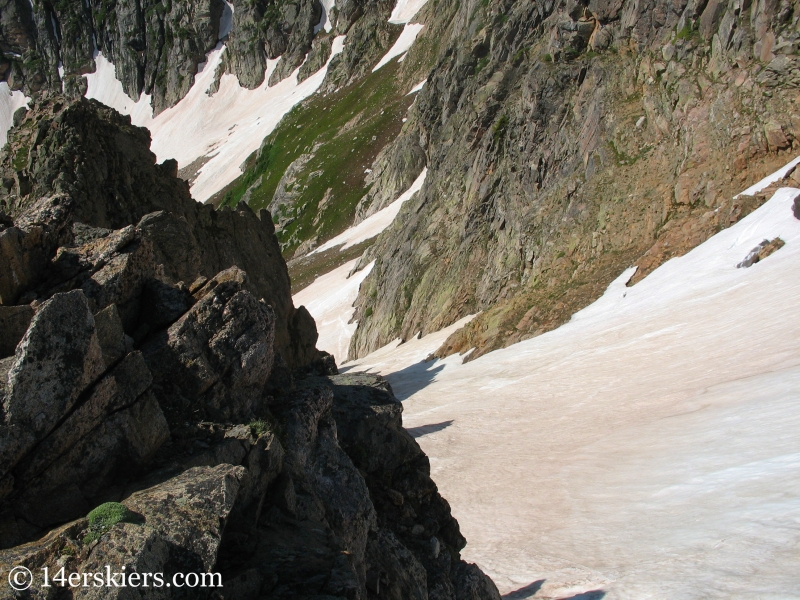 And our second.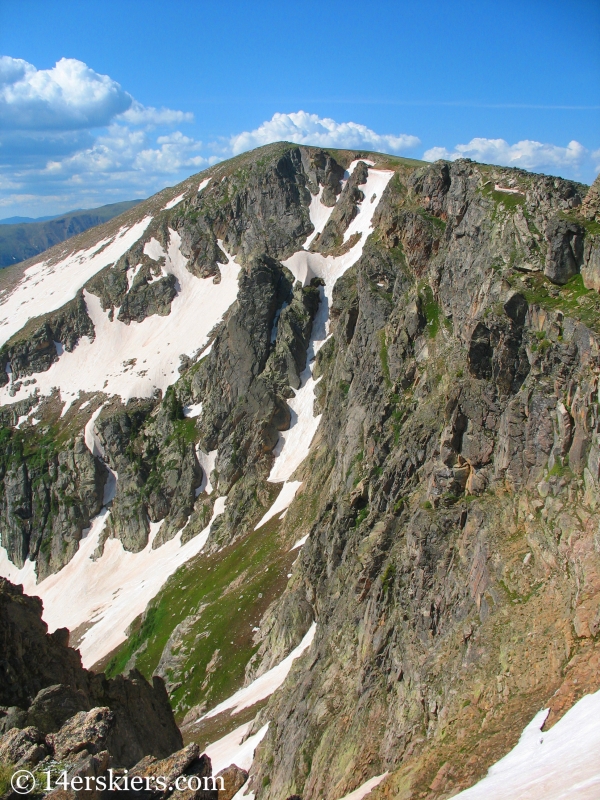 These were the third and fourth lines of the day.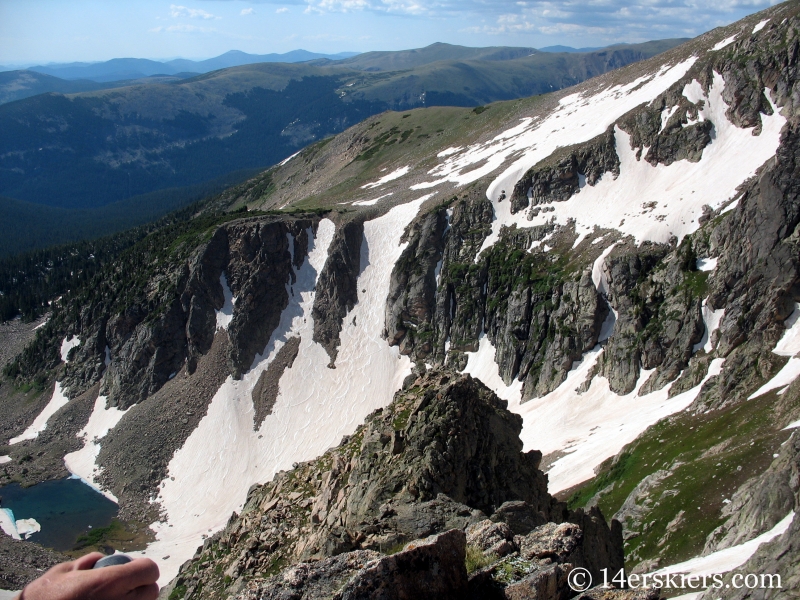 Yep, that's a lot of pretty easy-access backcountry skiing for summer 🙂 Dave on our first lap.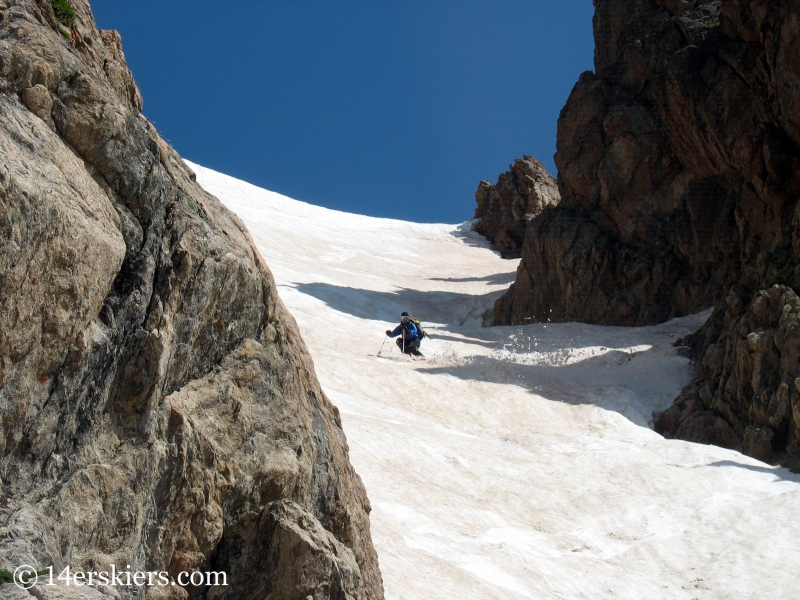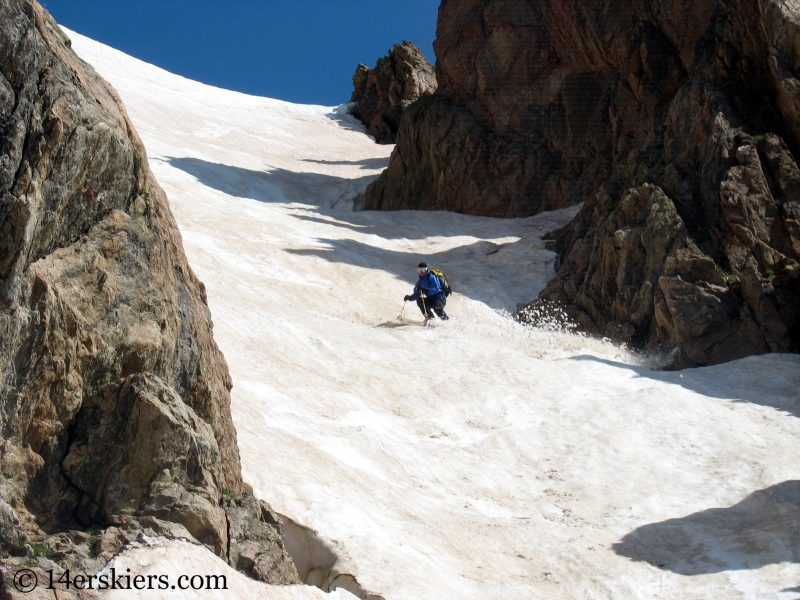 Looking back at our tracks down the first line.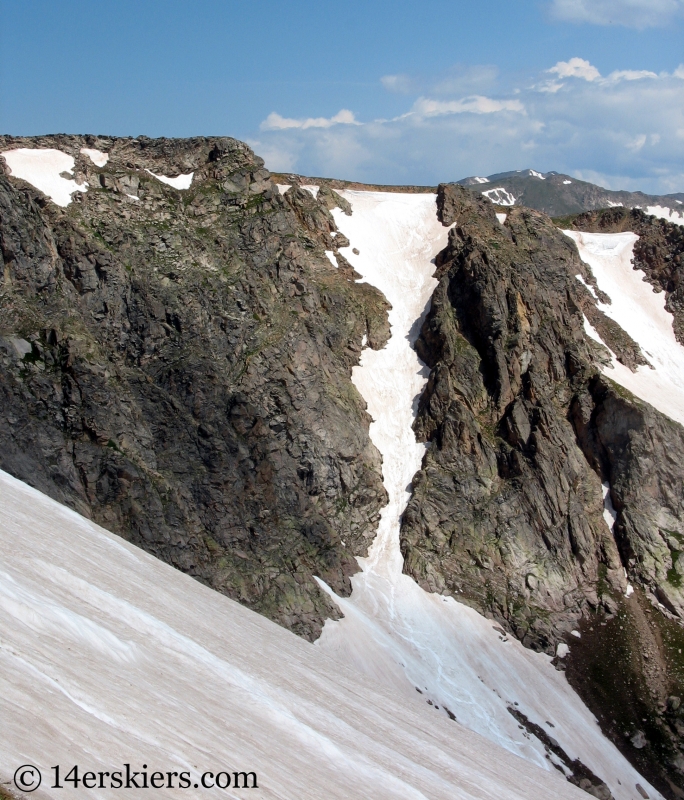 A view of the classic Skywalker Couloir on South Arapahoe Peak. It was the first time I'd laid eyes on this magnificent line and it was immediately added to my list. But, we wouldn't actually ski it until 10 years later.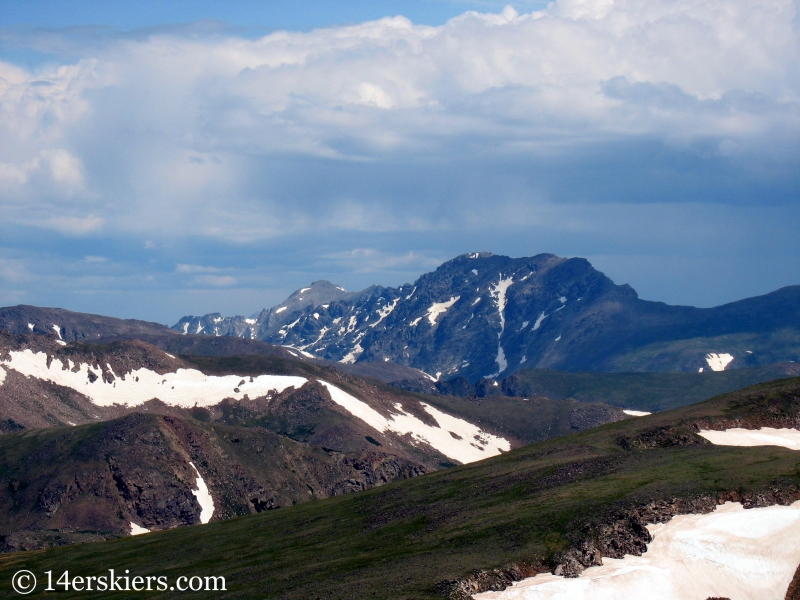 Looking west from Rollins Pass – the Gore still holding snow pretty well up high.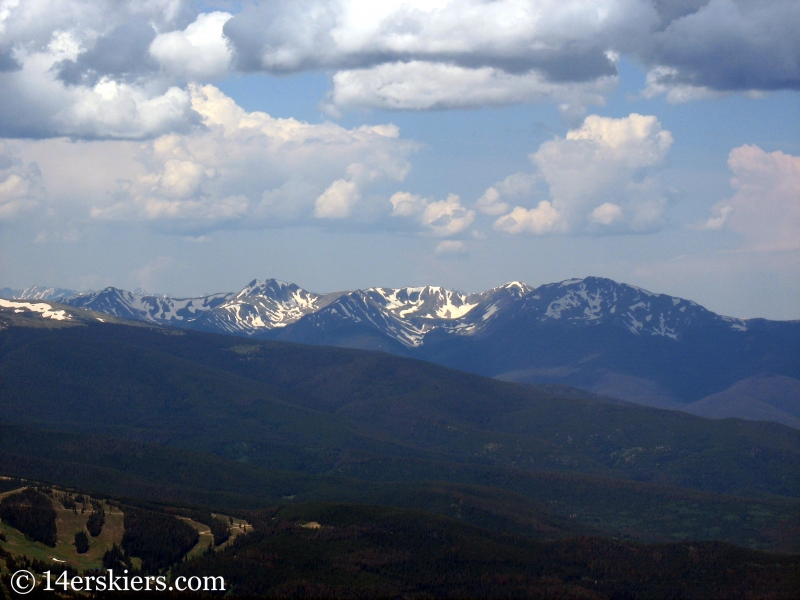 Some other ski photos from our laps on Radiobeacon.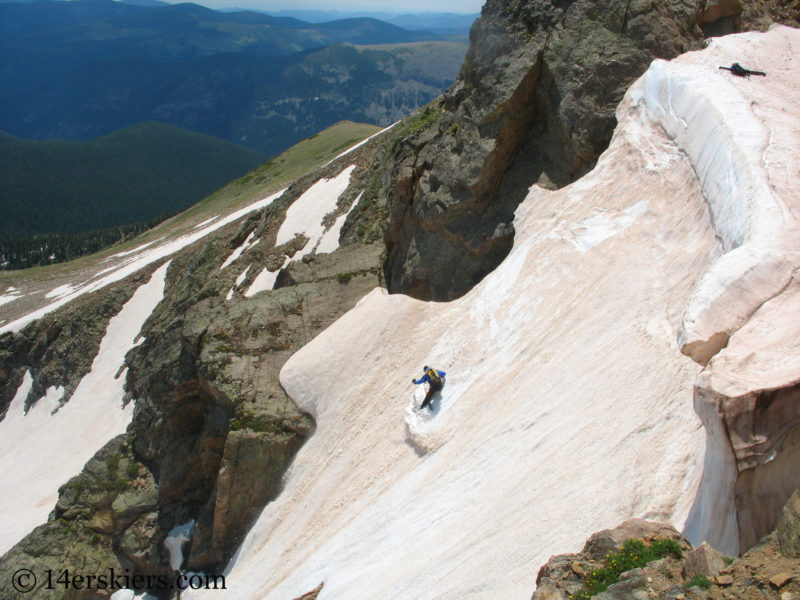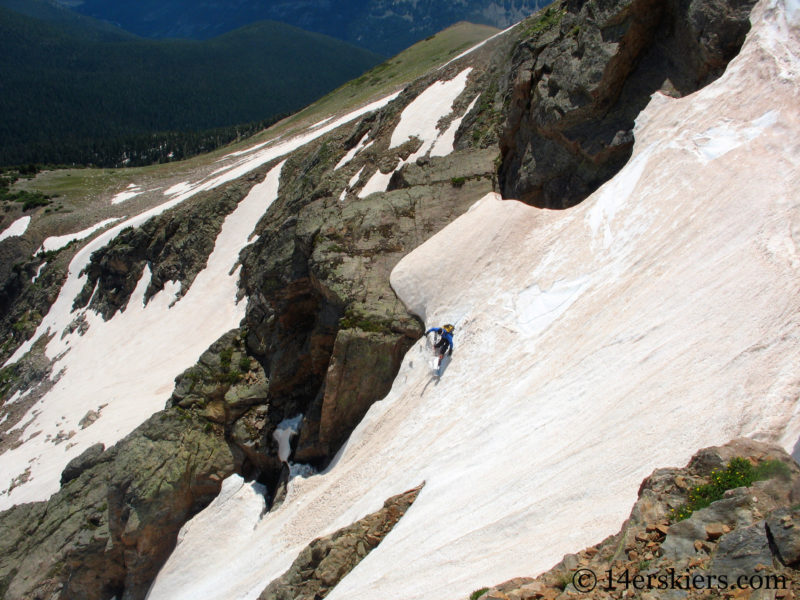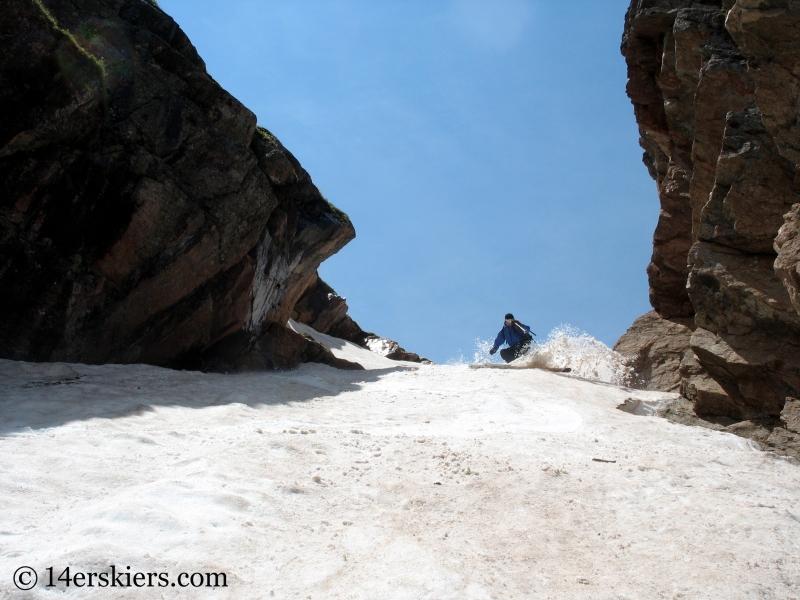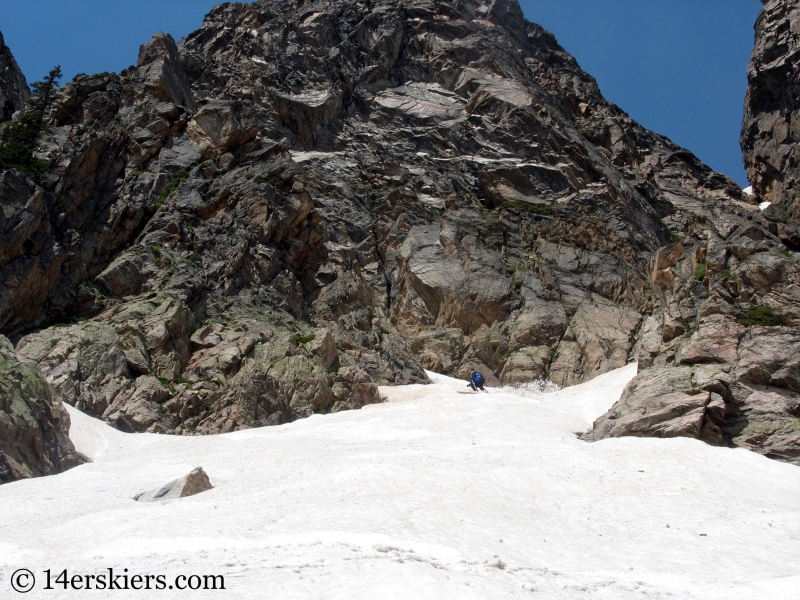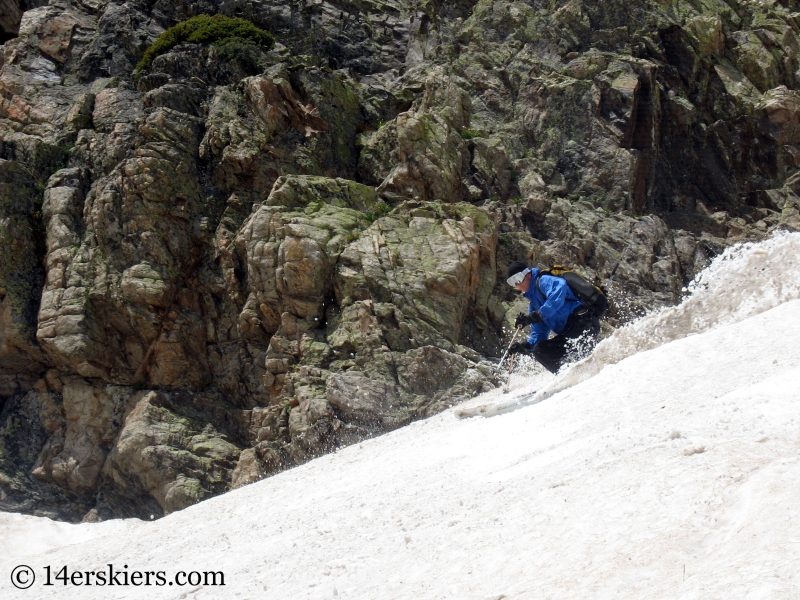 I think it was a storm that finally chased us off the mountain. I remember ditching my backpack with my skis on them and honkering down a ways away from it under some rocks as it poured rain and thundered all around us. We headed back to Dave's truck and descended a ways down Rollins Pass to set up camp. We relaxed and chowed on an early dinner.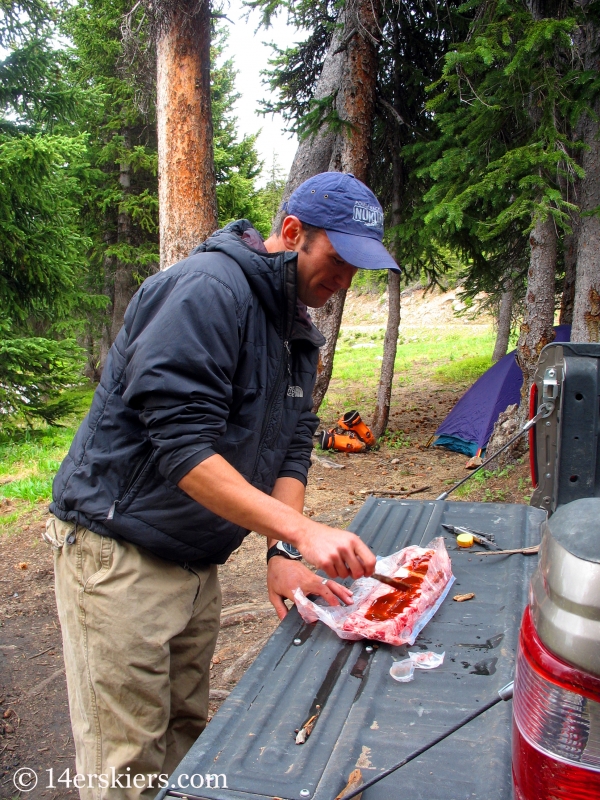 Of course, the rack of ribs was a little too large for our small grill. Neither one of us thought a whole lot about it until I started gnawing on one and found it undercooked. I'd pay for it later that night when I ran out of my tent to vomit.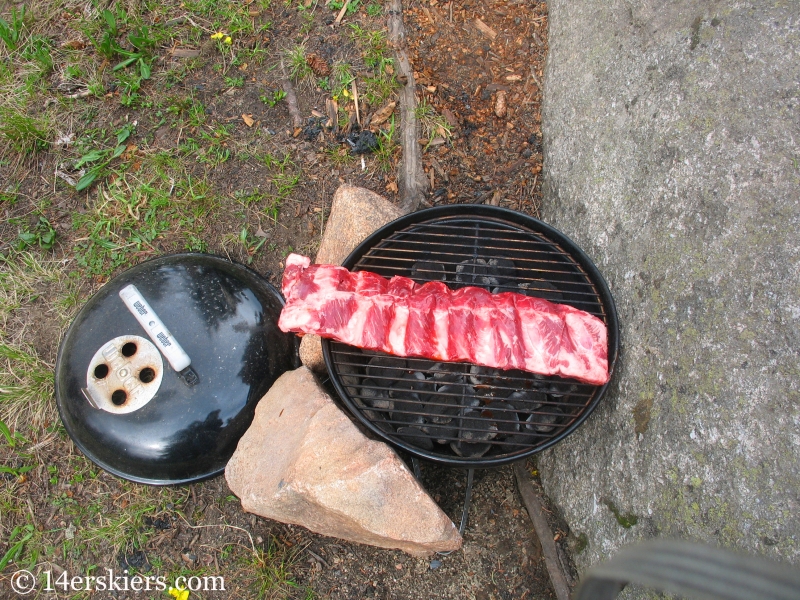 Our skiing was not done for the day though. As the weather cleared, we headed out for an evening ski.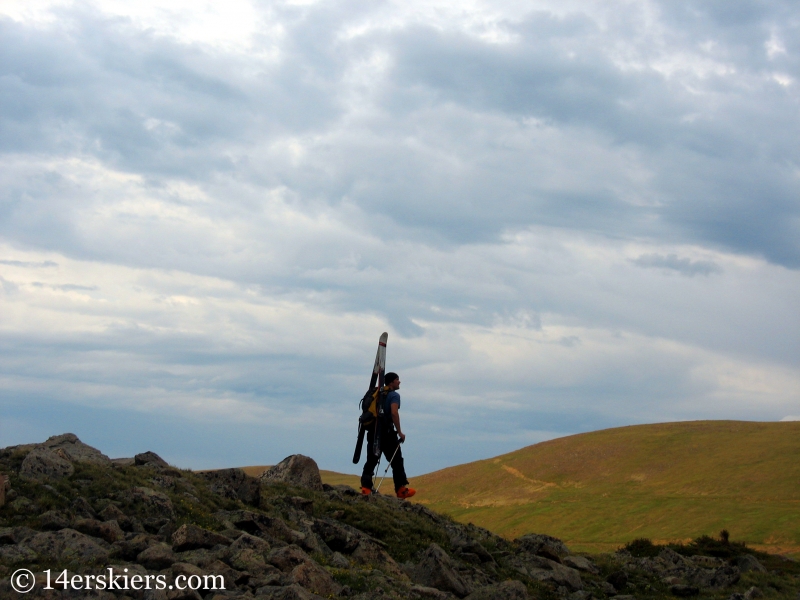 This time we headed to some lines on the north side of the pass, short of the more famous Skyscraper Glacier. We weren't the only ones liking skiing in the area. We passed these rails along the way.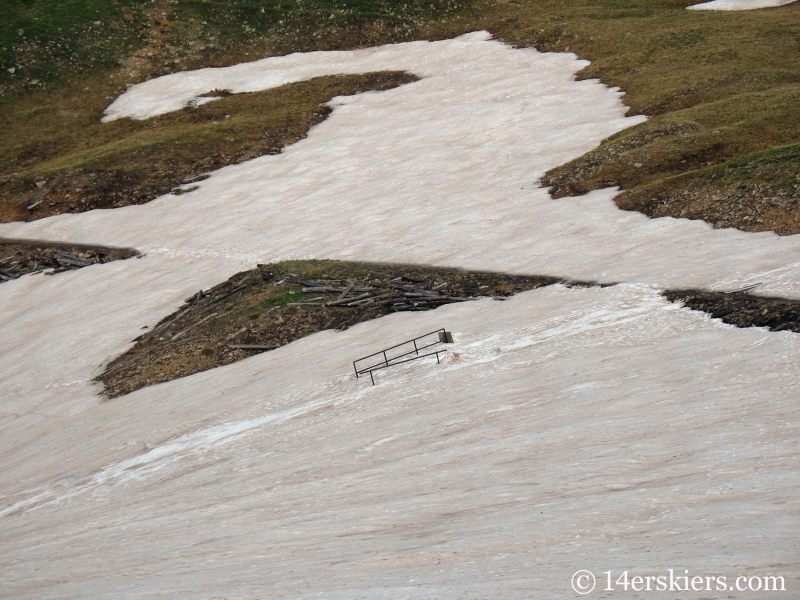 For the evening ski, I transitioned from photos to video. I have 5 videos from that segment, most of them pretty crappy. It's amazing how the technology has improved over the last decade and how videos we capture off our mobile phones now are higher quality than we could even think of back then. Here's the best one I got of the five.
A view of our tracks from our descent.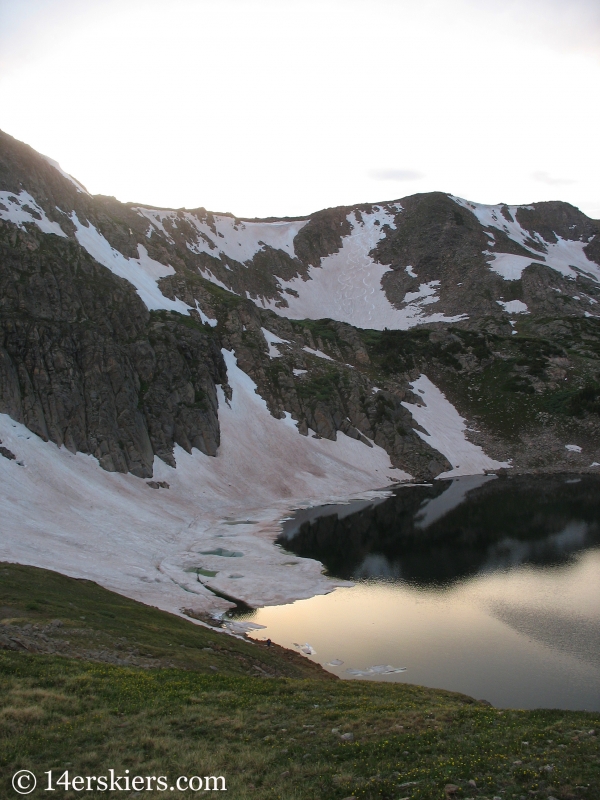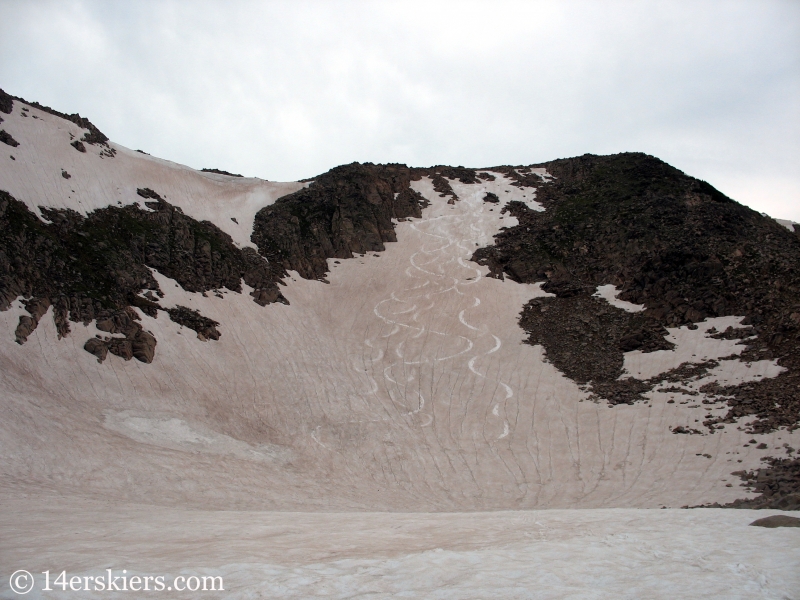 All in all, it was a fantastic time out. And I'd find myself going back for more 🙂
Aside from skiing, biking, and all outdoorsy things,
Brittany Walker Konsella
also loves smiles and chocolate 🙂 Even though she excels at higher level math and chemistry, she still confuses left from right. Find out more about
Brittany
!
Latest posts by Brittany Walker Konsella (see all)
Summary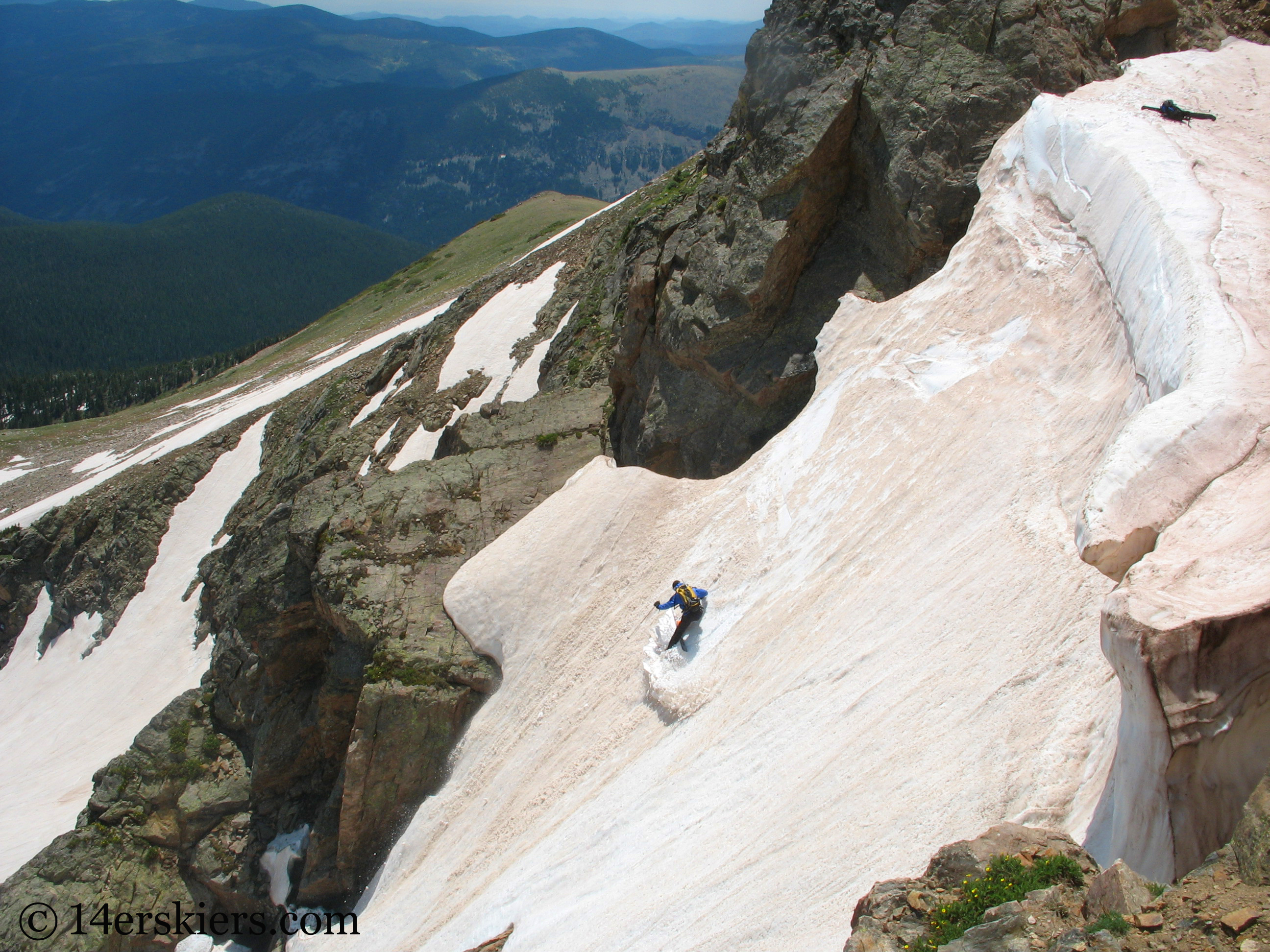 Article Name
Rollins Pass Summer Skiing (June 2006)
Description
The east-facing wind-loaded cirques off Rollins Pass provide some great backcountry skiing in the summer months! Here, your ski season can last year-round!
Author