TR: Polaris Couloir, North Star Mountain (7 June 2016)
(Last Updated On: June 23, 2016)
In early June, the snow was transitioning from a spring snowpack to a summer snowpack. East and south aspects were shedding, while north and west were holding snow quite nicely. Still, warmer temperatures were sometimes doing unpredictable things to the snowpack. Longer days were getting hard as they required a very early alpine start. So, my friend Larry and I looked for something north-facing and short. Polaris Couloir on North Star Mountain proved to be the perfect choice!
The views from Blue Lakes in the morning were gorgeous.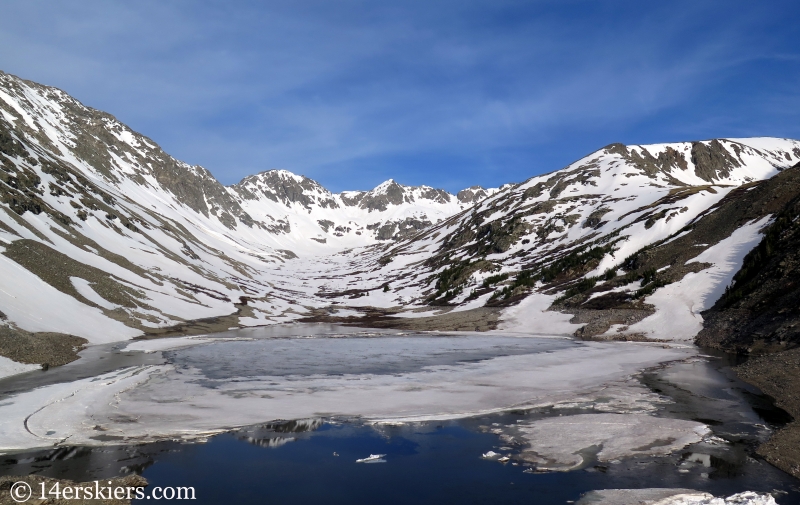 As we headed up the valley, we passed many potential ski lines off the ridge that forms North Star Mountain. But, we were after one of the steepest ones – Polaris Couloir.
Booting is fun. Larry.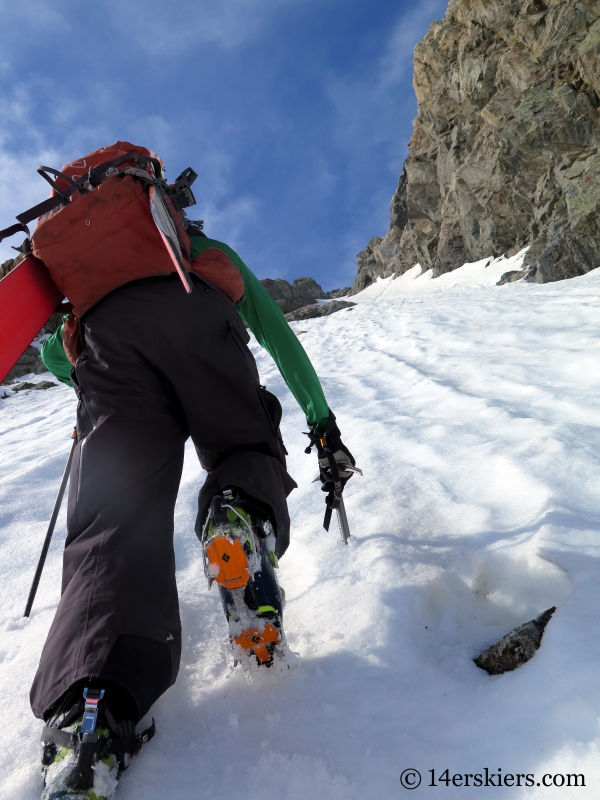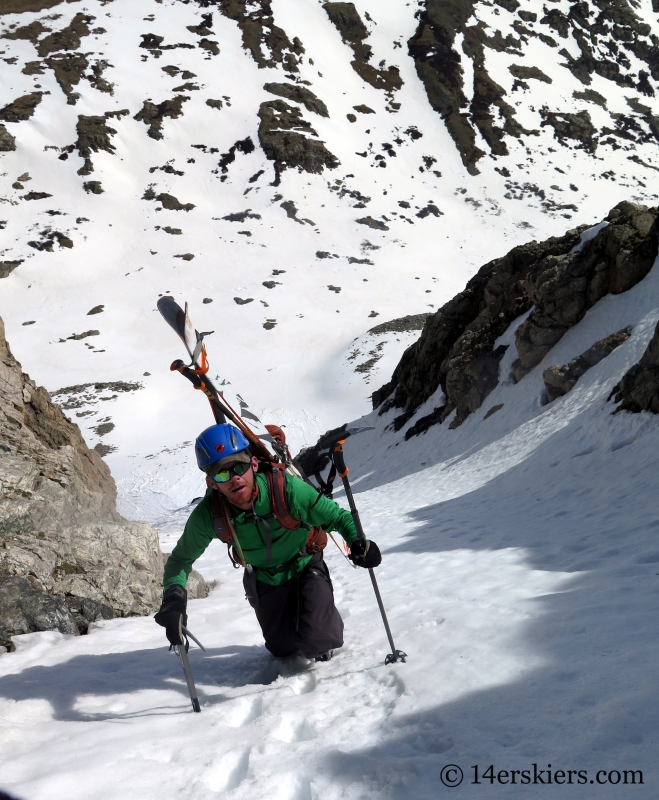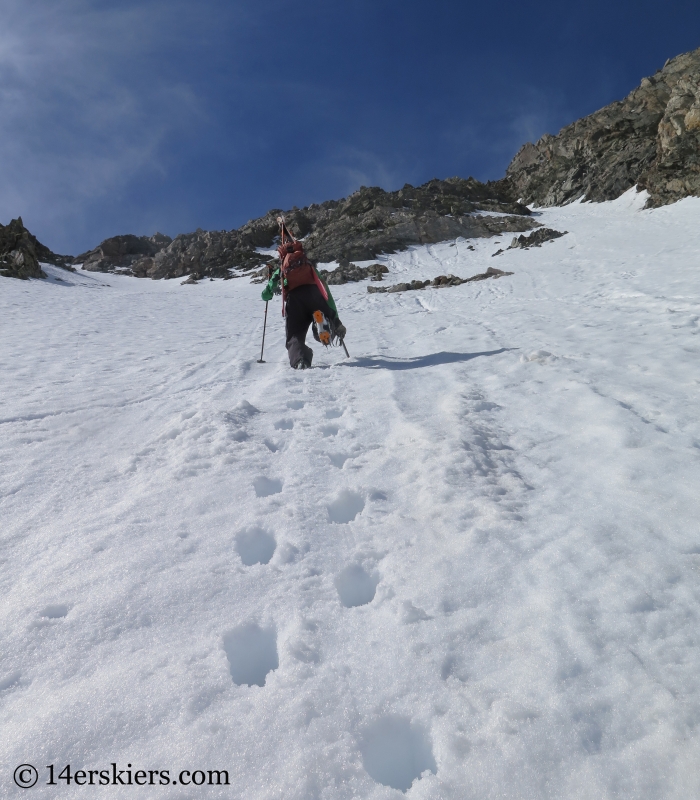 We left our skis where the snow met the talus and climbed the last 150 vertical feet to the summit. A calm and sunny day provided beautiful views from the top.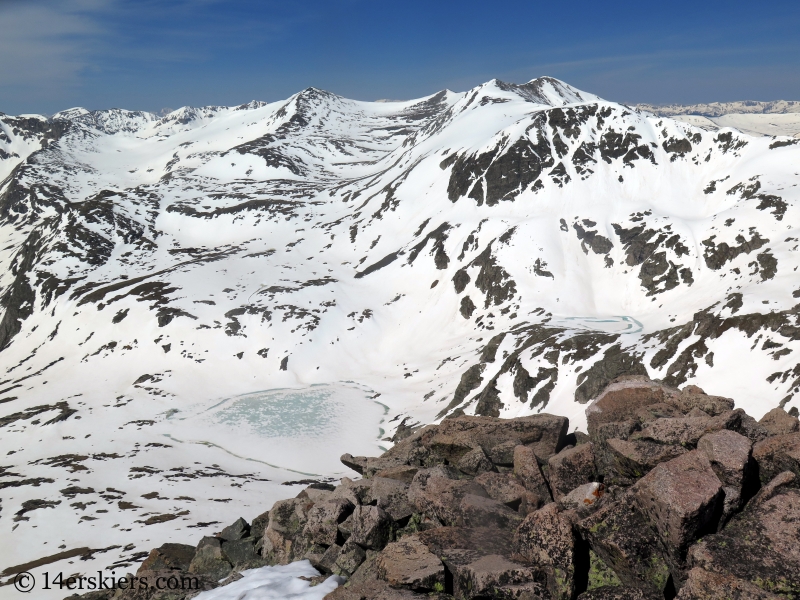 Looking down valley toward Blue Lakes and Quandary Peak.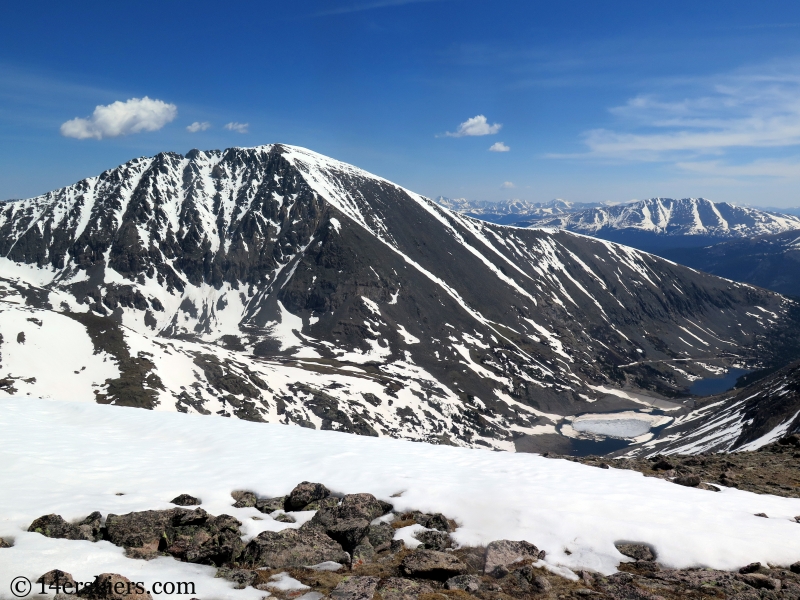 Mount Democrat, looking good.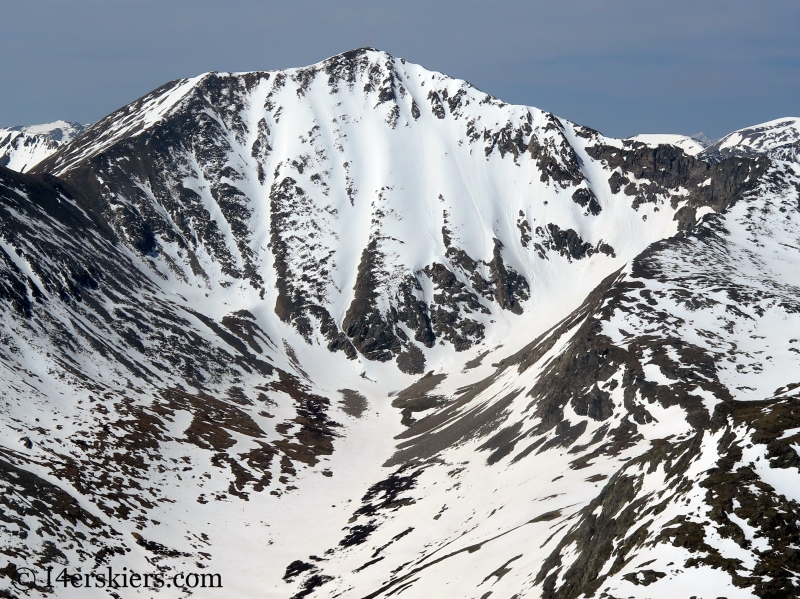 The skiing was great, especially for June. Larry.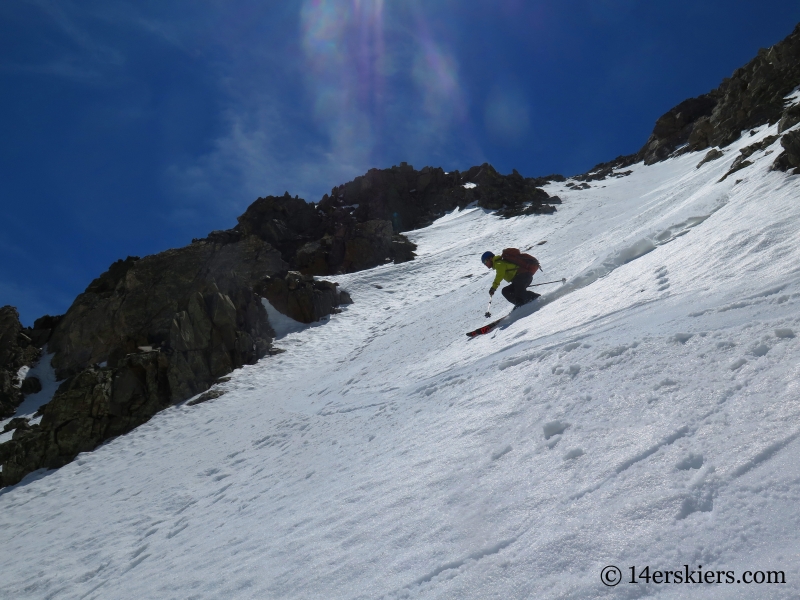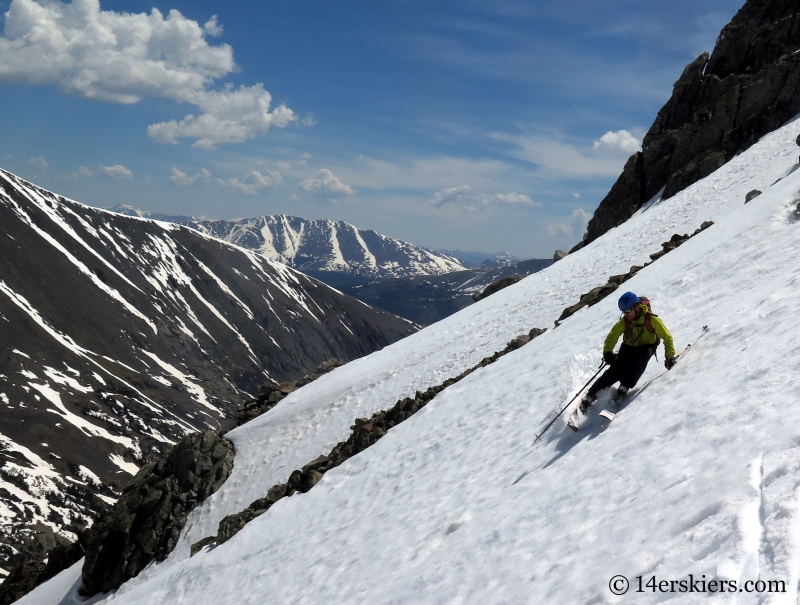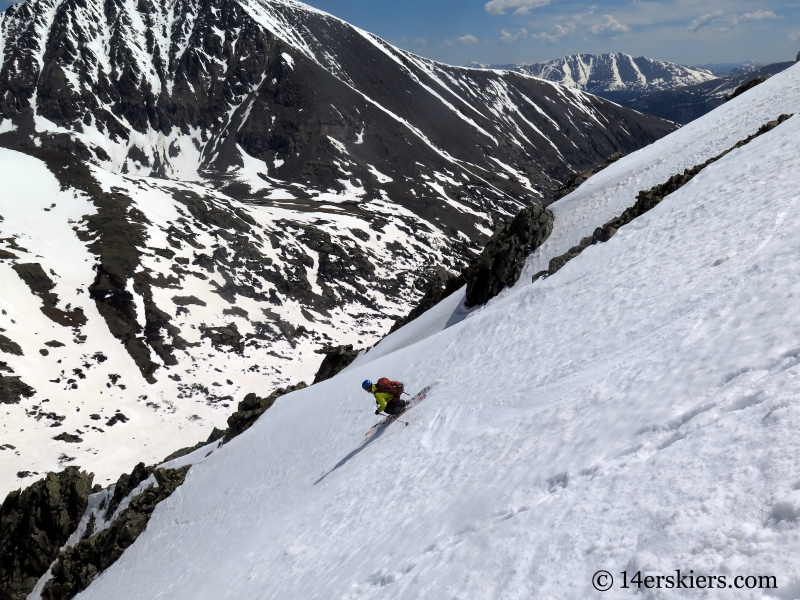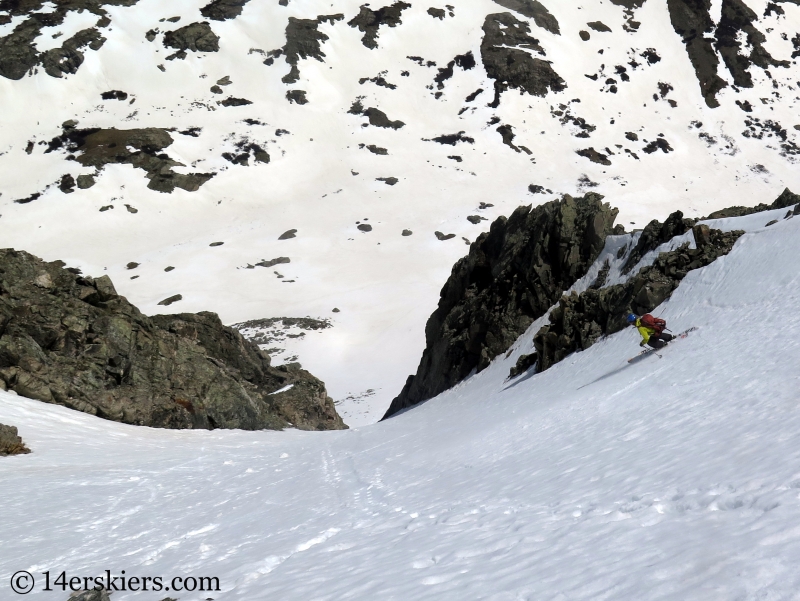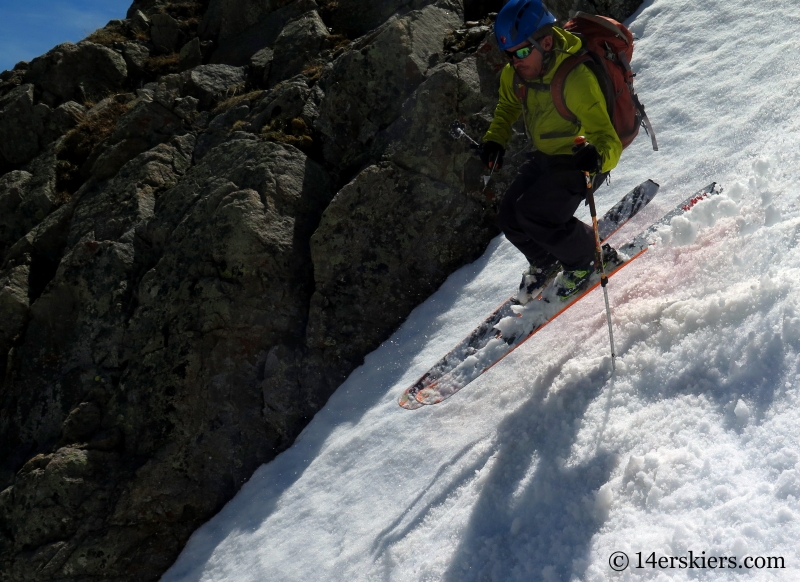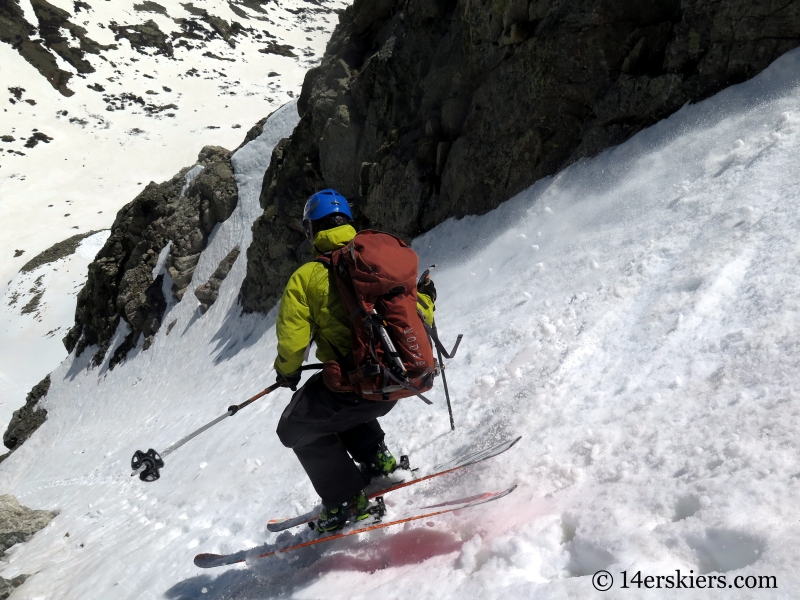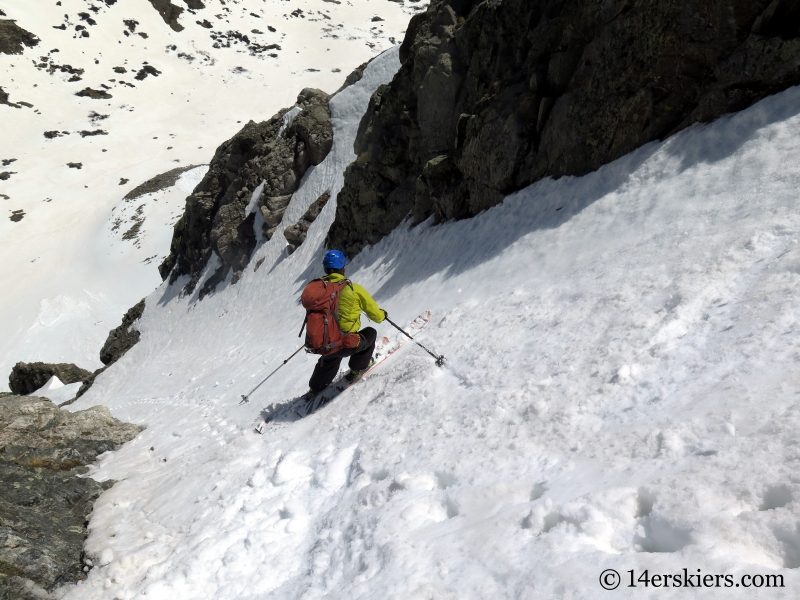 Me.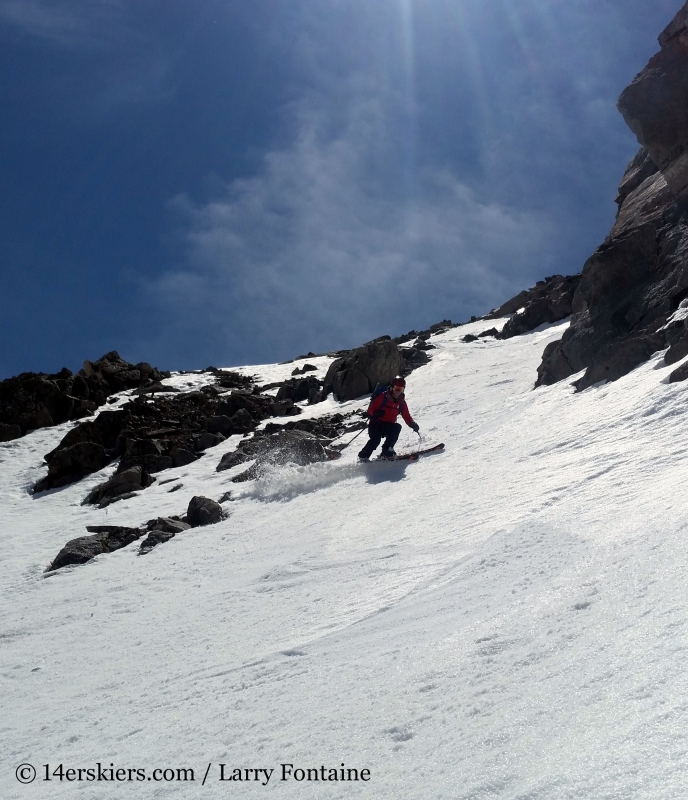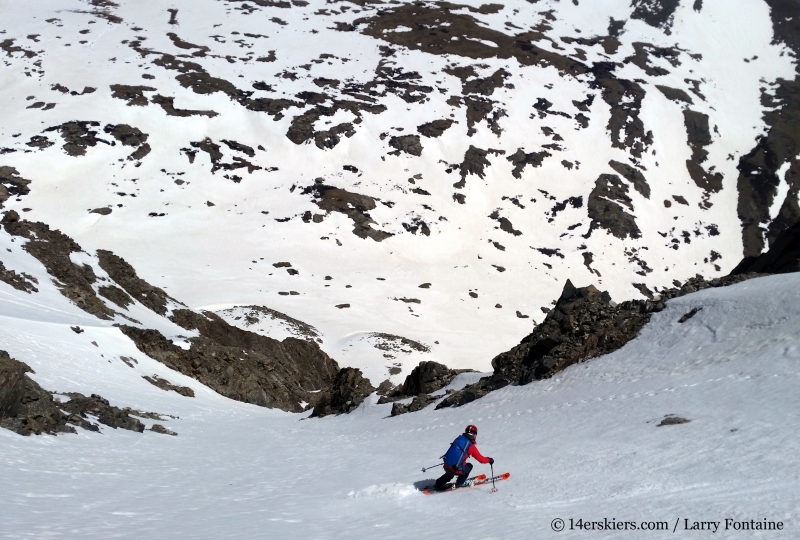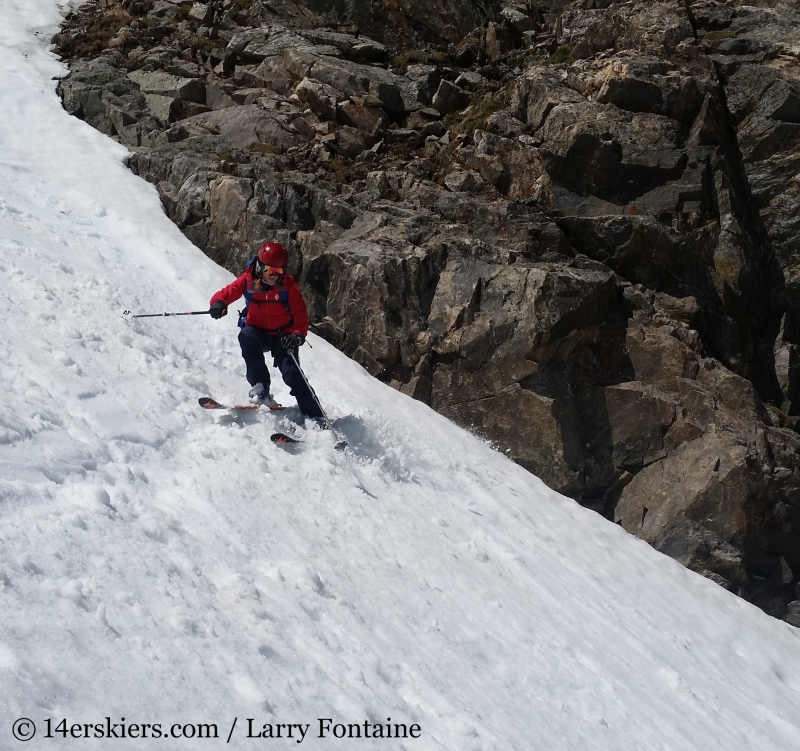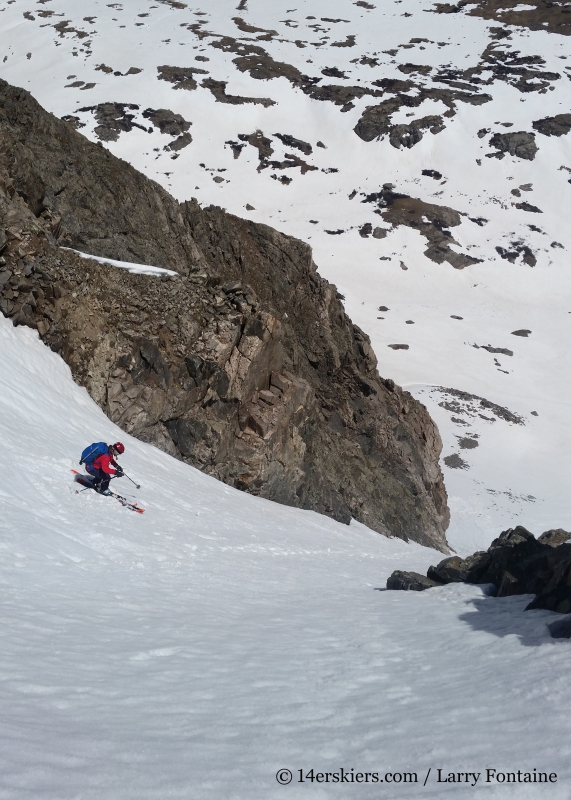 Larry skiing out the apron, with Polaris Couloir behind him.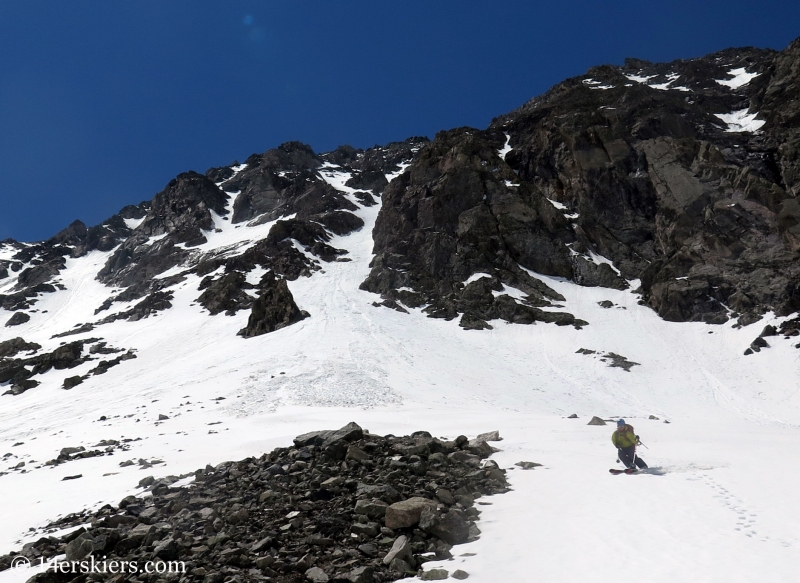 We skied most of the way back, but had a little walking by the dam.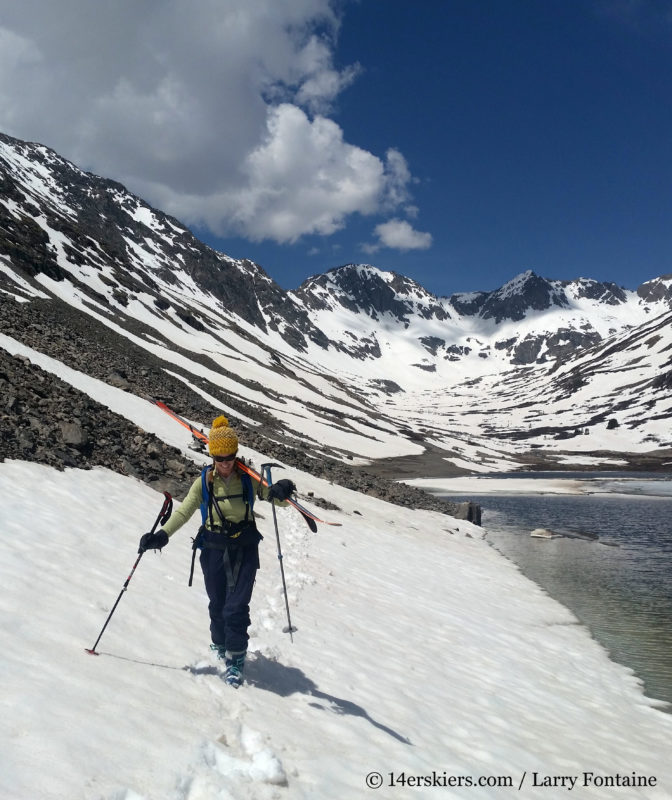 And then we saw them. At first they looked like dogs, from afar. But, there sure were a lot of them. Mountain goats, right on the road.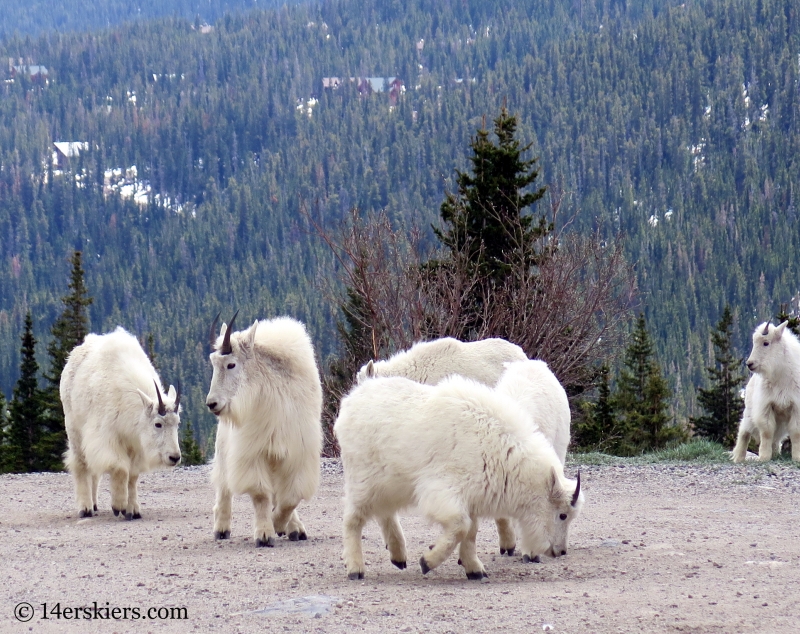 I've never been so close to mountain goats before.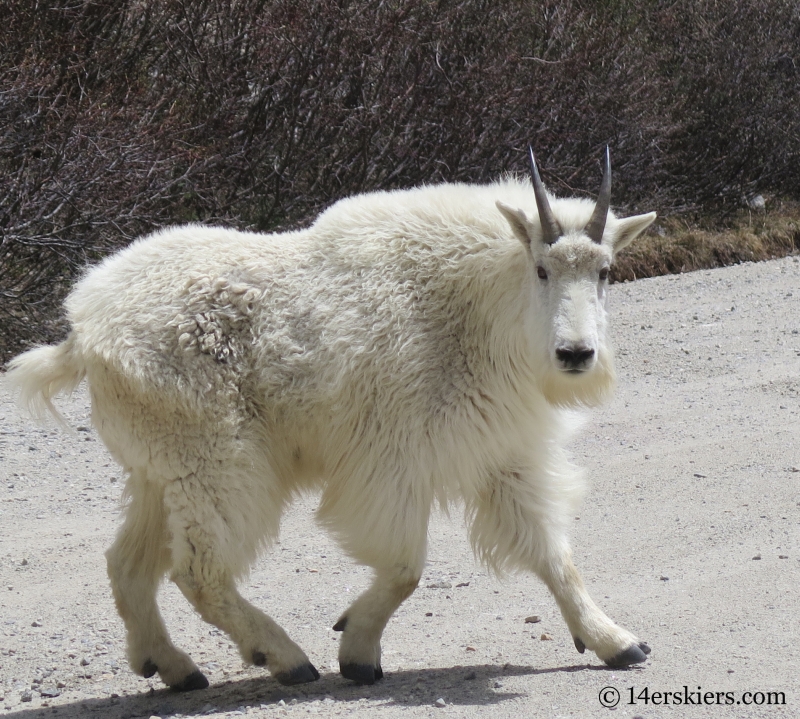 Some of them were still pretty young.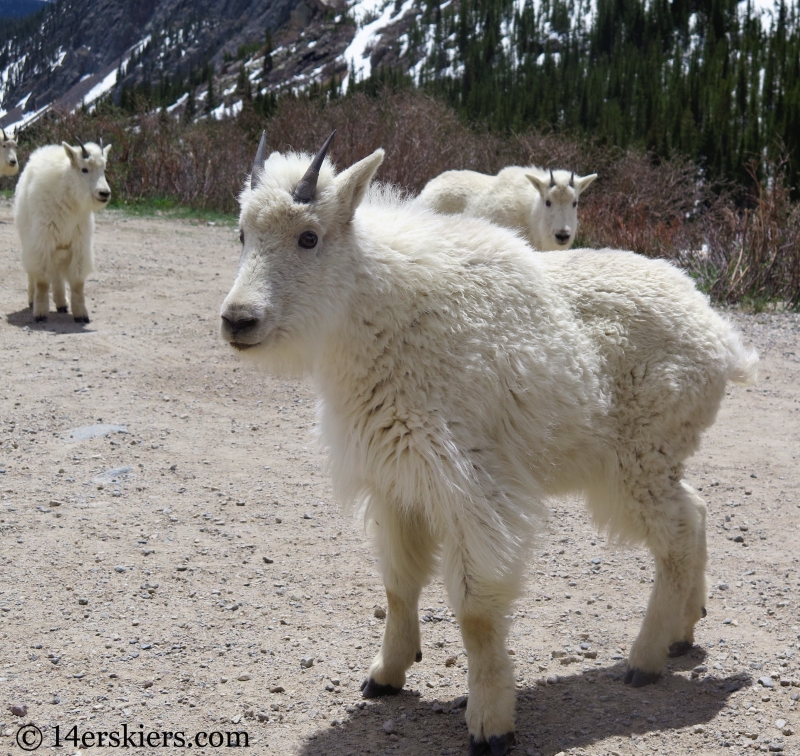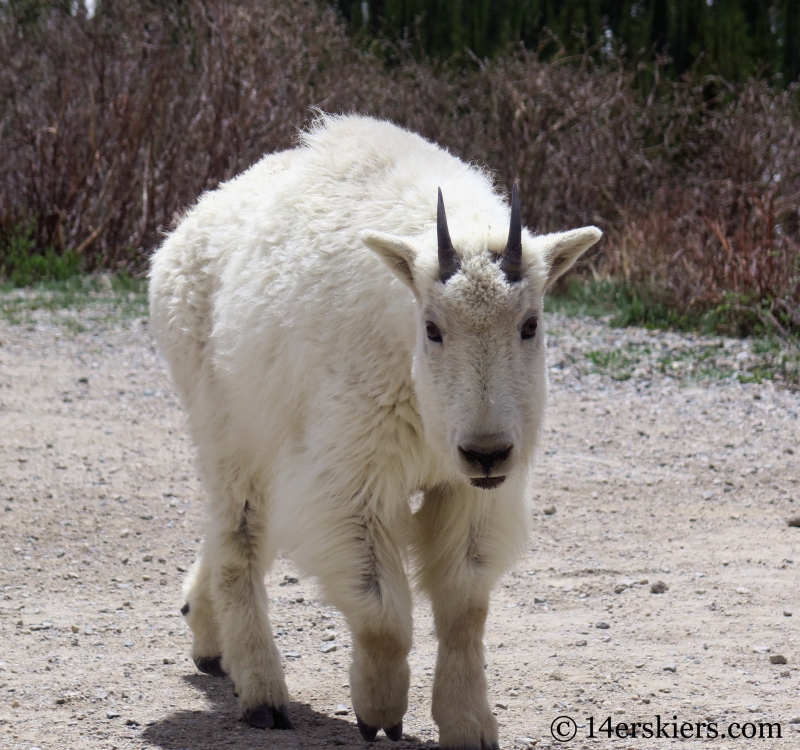 Polaris Couloir is a great line, and easy to access, especially in late spring. A great bang for your buck, I'd highly recommend it!
Aside from skiing, biking, and all outdoorsy things,
Brittany Walker Konsella
also loves smiles and chocolate 🙂 Even though she excels at higher level math and chemistry, she still confuses left from right. Find out more about
Brittany
!
Latest posts by Brittany Walker Konsella (see all)
Summary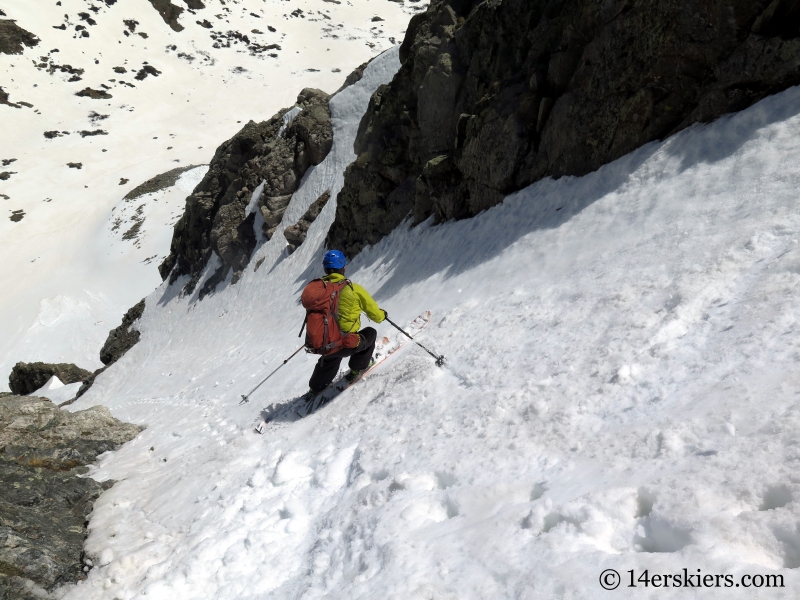 Article Name
Polaris Couloir, North Star Mountain
Description
Polaris Couloir is an easily accessible, fun, and steep ski mountaineering line off of North Star Mountain, and is a great bang for the buck!
Author