TR: Mount Sopris – Skiing the Elbow (12 May 2016)
(Last Updated On: June 1, 2016)
Mount Sopris is one of those magical peaks. You can't travel through the Roaring Fork Valley on a clear day without admiring it from afar. It stands proud above the valley, and the people of Carbondale have made it their own. Even better, it's a mountain begging to be skied. With several lines on various different aspects, Mount Sopris is certainly a backcountry skiers' paradise.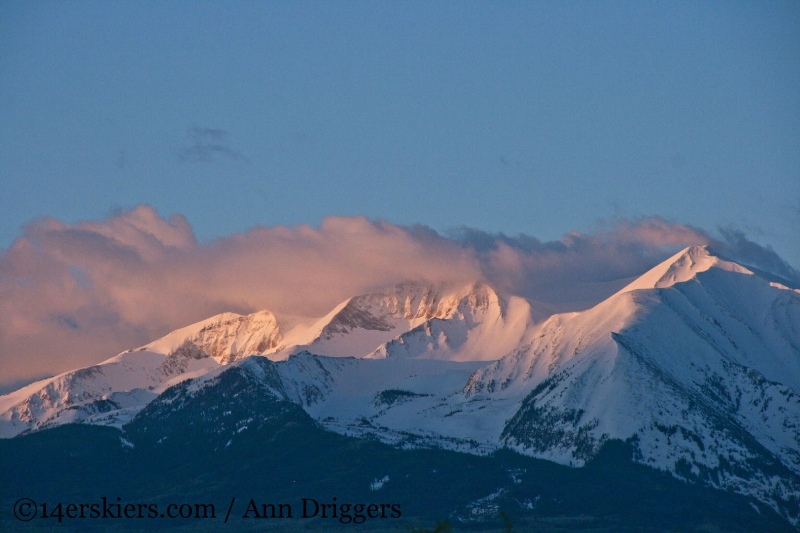 Five years ago, Frank and I skied the steep Laundry Chutes on Mount Sopris with our friends Jordan White and Lou Dawson. It was a celebration ski, as I had just finished skiing the Landry Line on Pyramid the day before and had only one fourteener remaining to ski. My fourteener-skiing project was about to come to a close.
But, that day was a blur. In the midst of utter exhaustion, elation from skiing the Landry Line, and an upcoming marriage just weeks away, I'm sad to say I don't remember a whole lot about that day. So, I vowed to return to Sopris one day. That day finally came.
This day had been in the works with my friend Ann Driggers after we made an attempt in late April but were thwarted by bad weather, which had not been predicted in the forecast. Spring brought a flurry of storms, making getting up in to the alpine difficult. But, then I saw a window in the forecast and I knew we had to go for it. A few quick texts to Ann and I knew she was in for Thursday, and better yet – we were planning on a girls day out in the backcountry. Ann rallied her friend Sue King to join us as well.
The day could not have been more perfect. With a few inches of fresh, a good freeze, crystal blue skis, and no wind, we knew as we hiked that Mount Sopris was going to deliver quite the treasure that day. Me and Sue walking on the trails toward Thomas Lakes.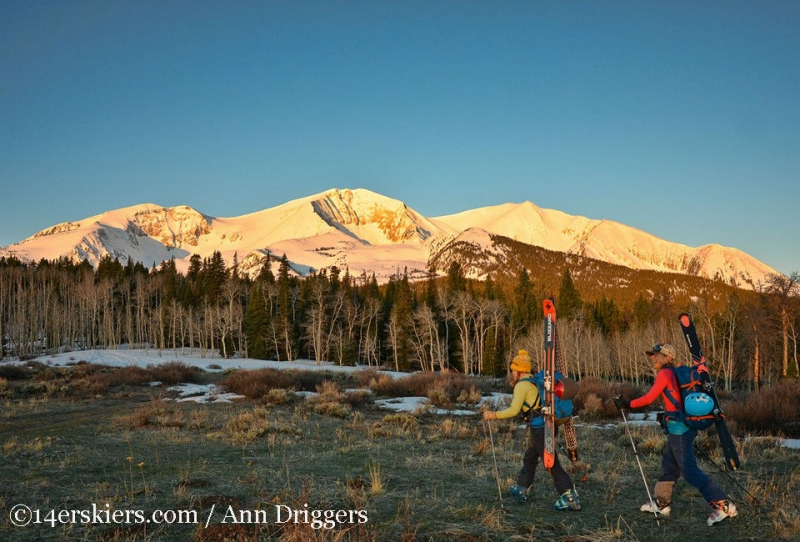 Thomas Lakes was as peaceful as ever.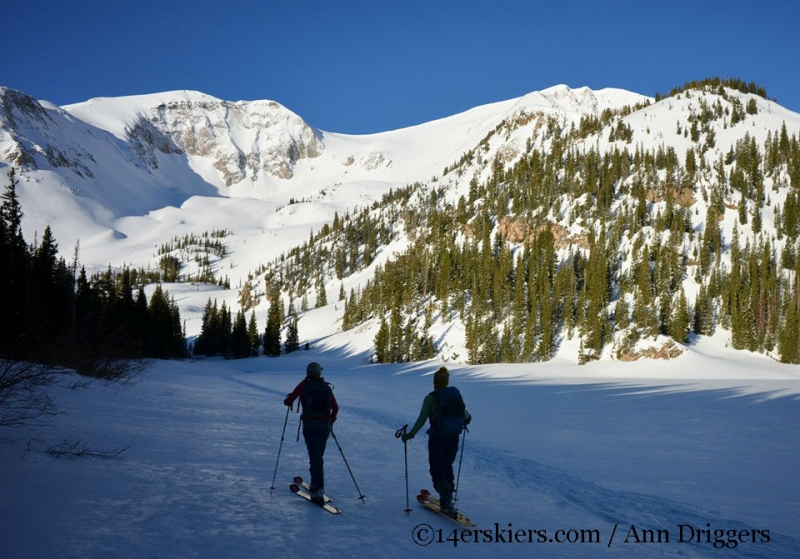 Up toward the Thomas Lakes Bowl we went.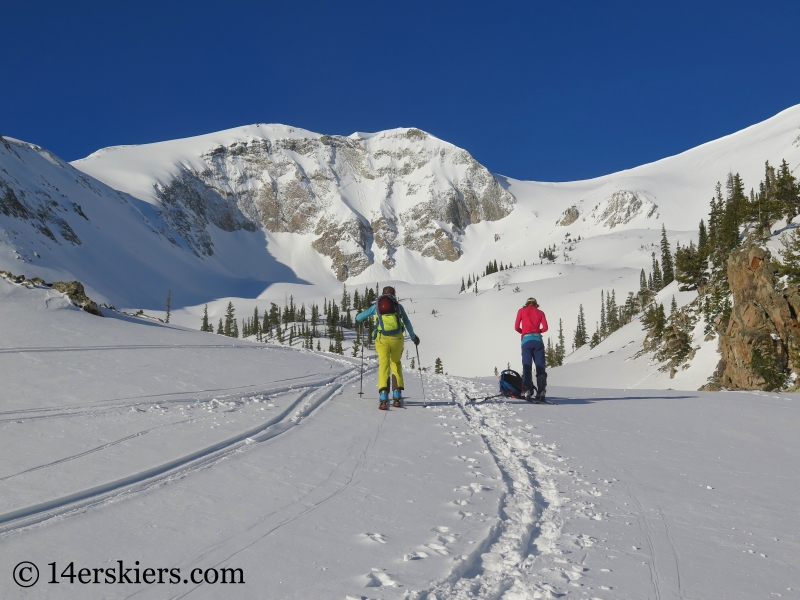 Conditions were so good we were able to skin right up the Thomas Lakes Bowl.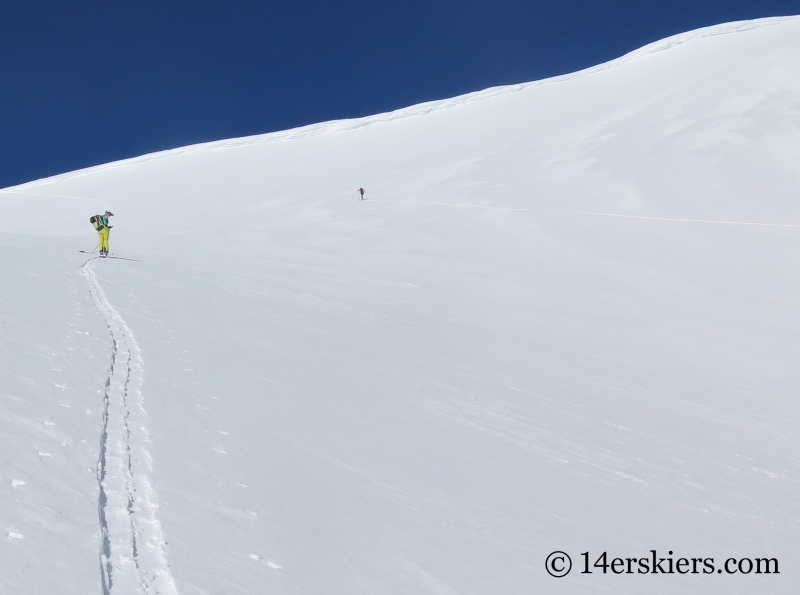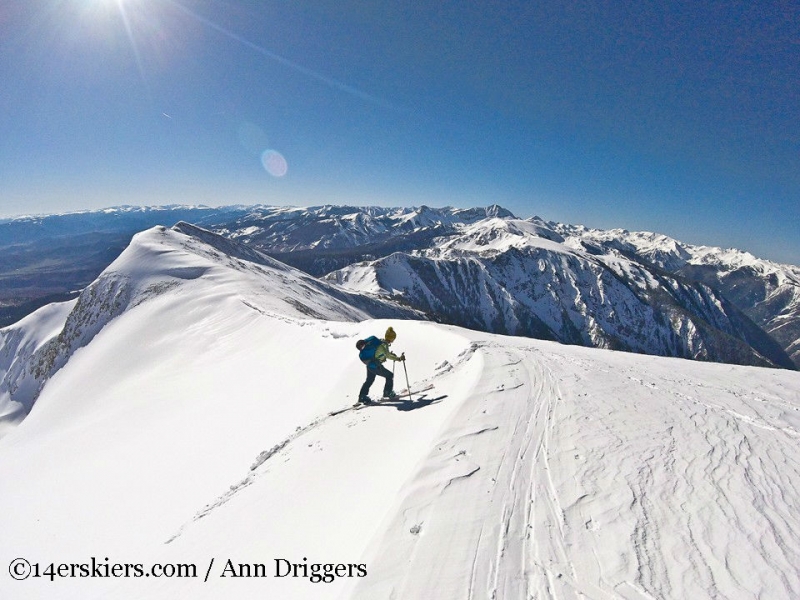 Once on the east ridge, we admired the views of the Elks. Sue and Ann with Capitol Peak in the distance.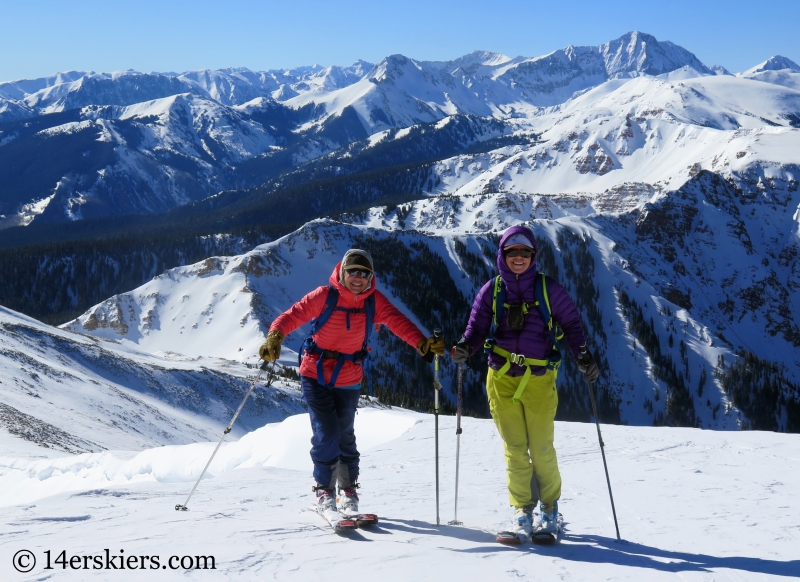 Once we gained the ridge, we headed to the east summit, and continued following along the ridgeline to the west summit. Interesting fact here – Mount Sopris is said to have two twin summits, both measured by the USGS as having an identical elevation of 12,953 feet.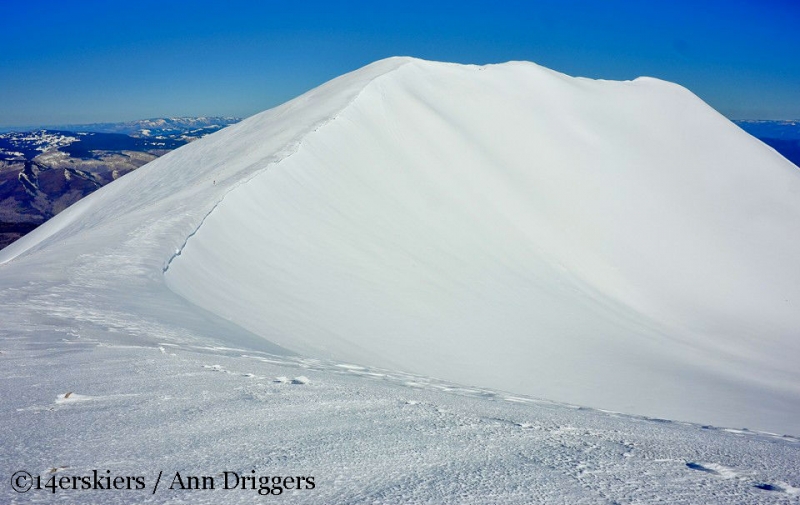 Our line started just past the west summit. Me in the distance.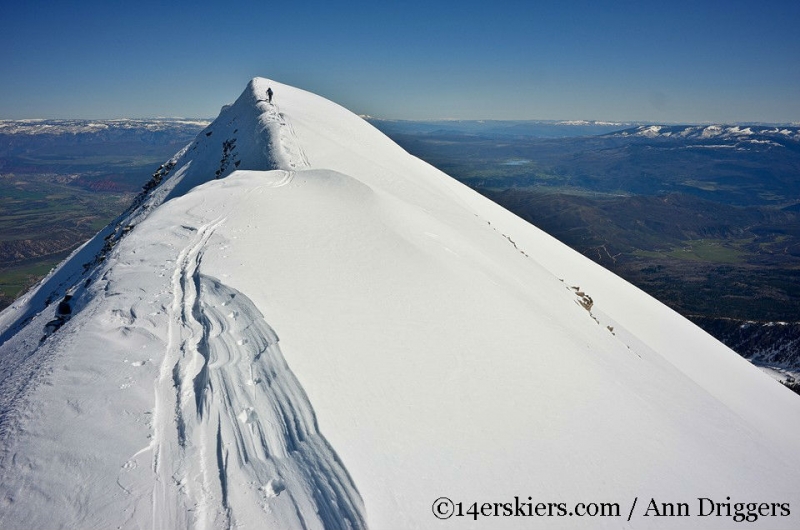 Sue and Ann making their way to the top of our line.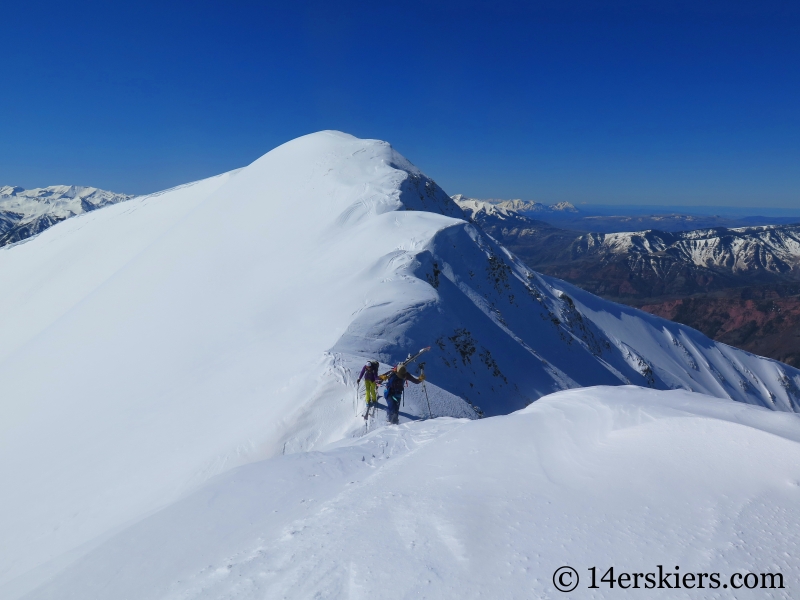 So happy to be out with the girls! Ann Driggers, Sue King, and Me.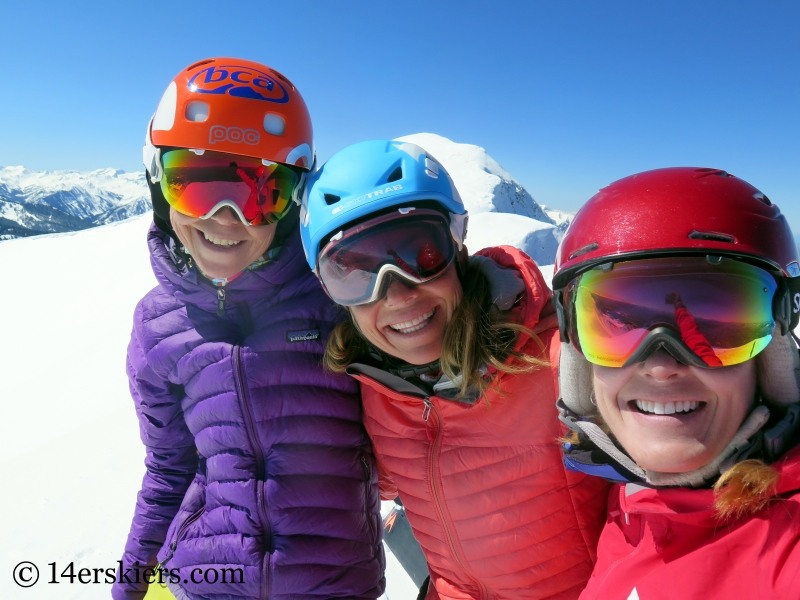 The skiing was superb! Me dropping into the goods – a line called the Elbow.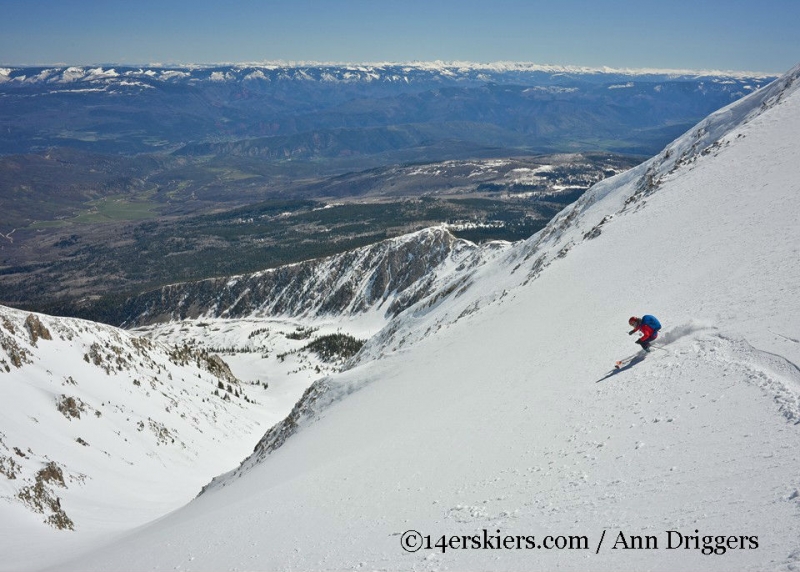 Sue.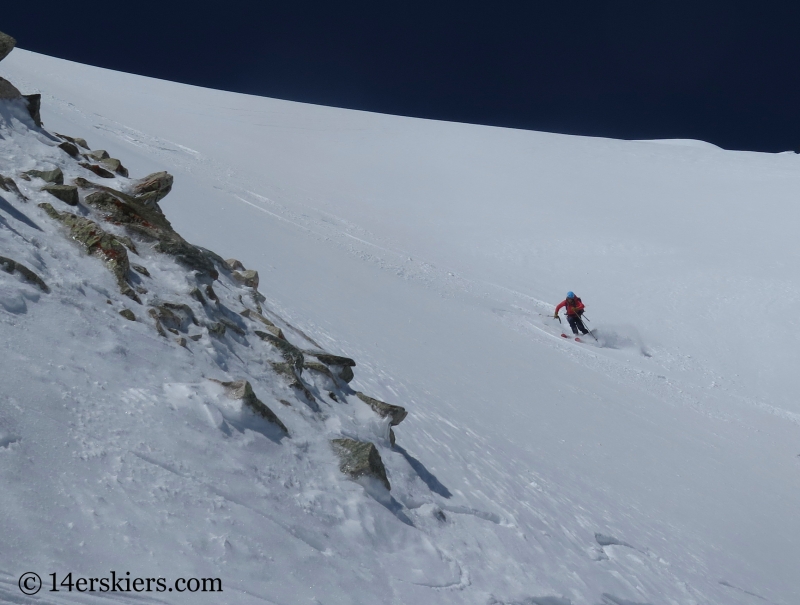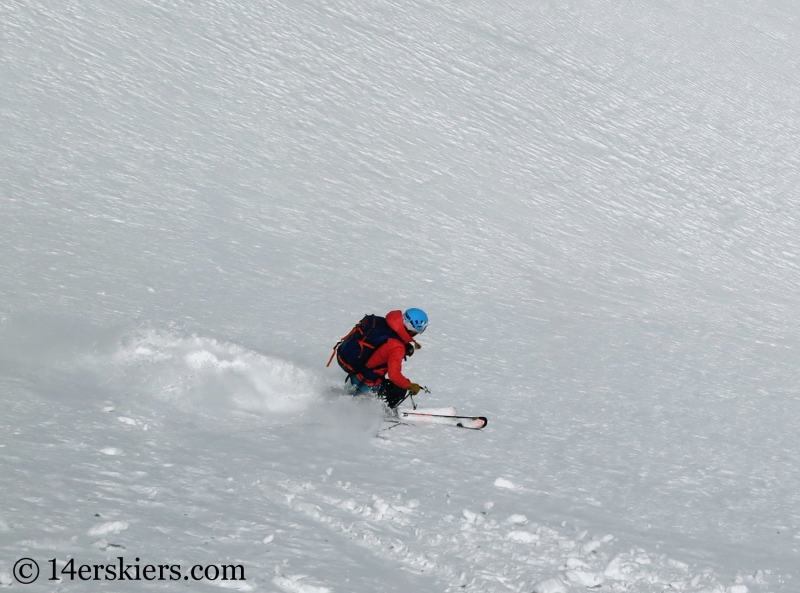 Ann.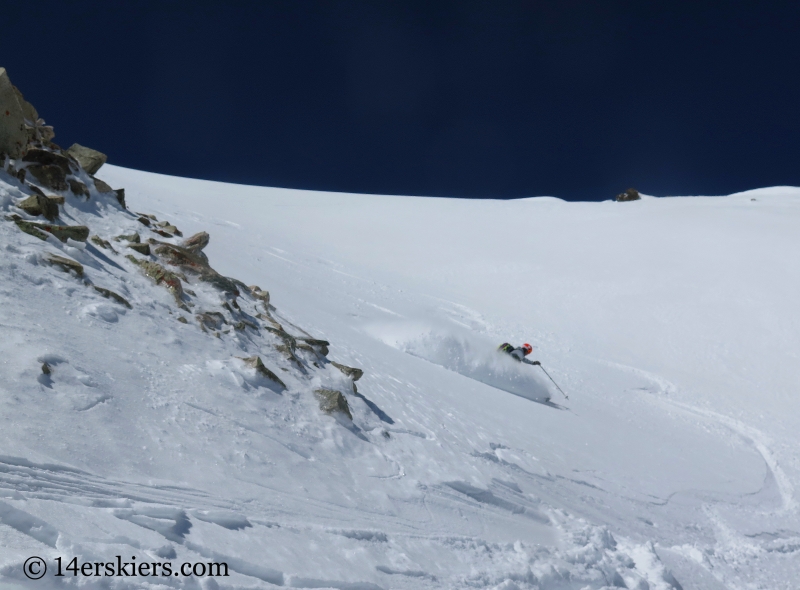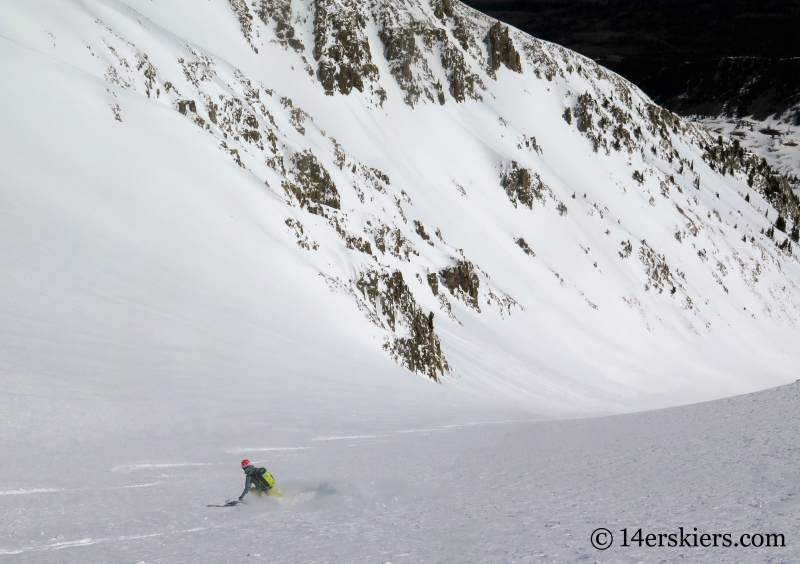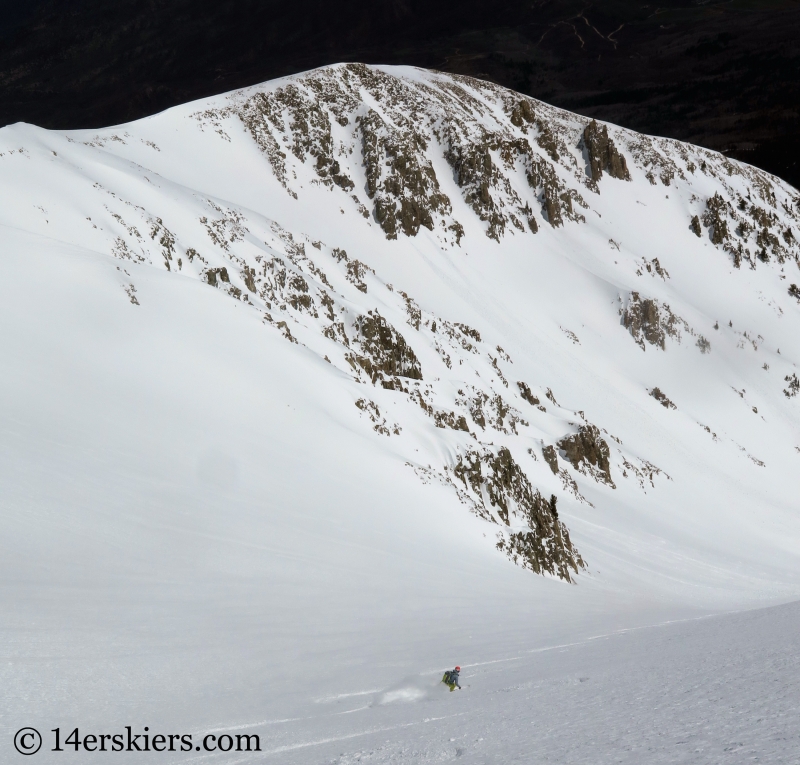 I don't think our smiles could have been any larger once we reconvened at the bottom of the Elbow. From there, we headed over Nettle Pass to return to Thomas Lakes. We passed by the magnificent Laundry Chutes along the way.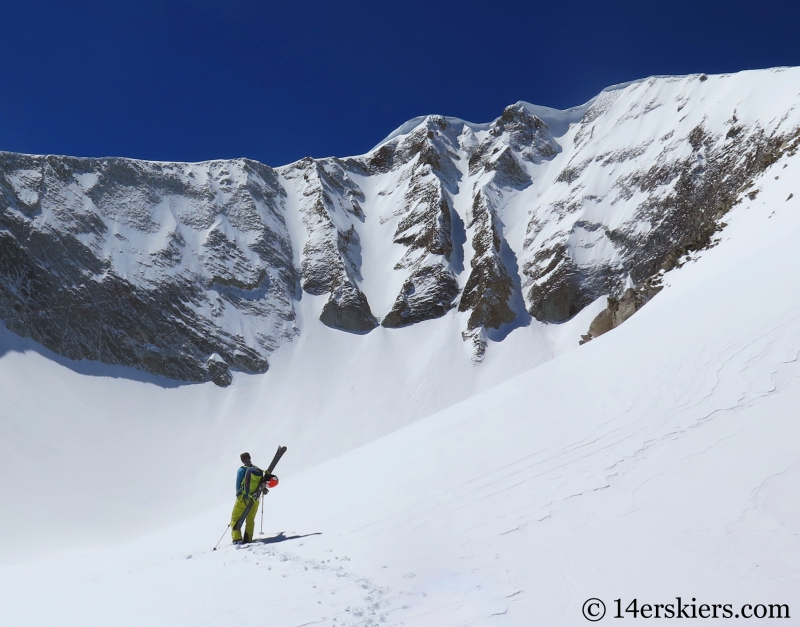 I'll be back to ski them again, that's for sure…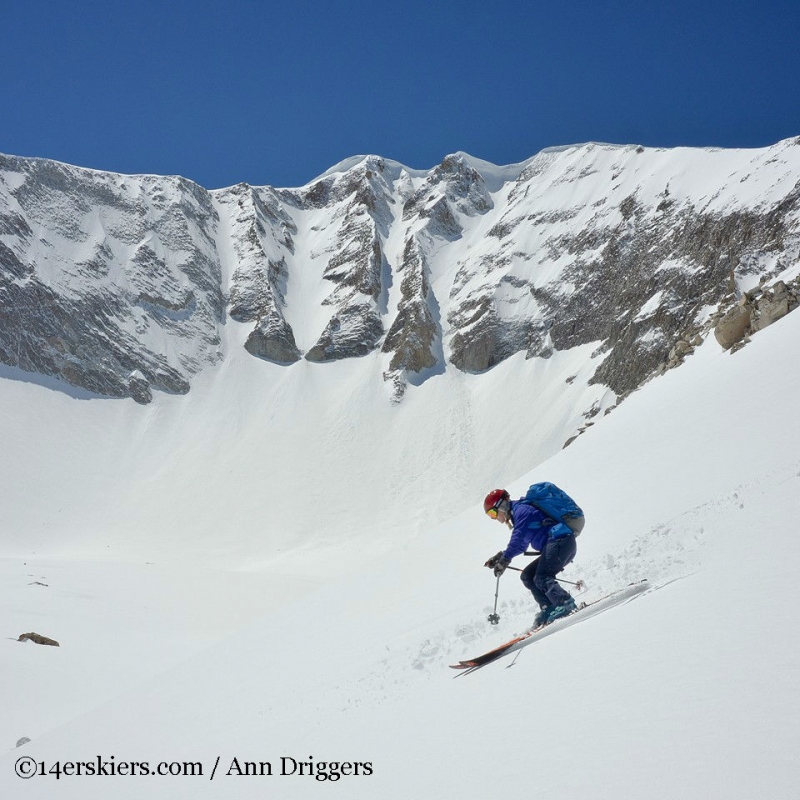 But we still had some good skiing to be done! Ann on the lower slopes.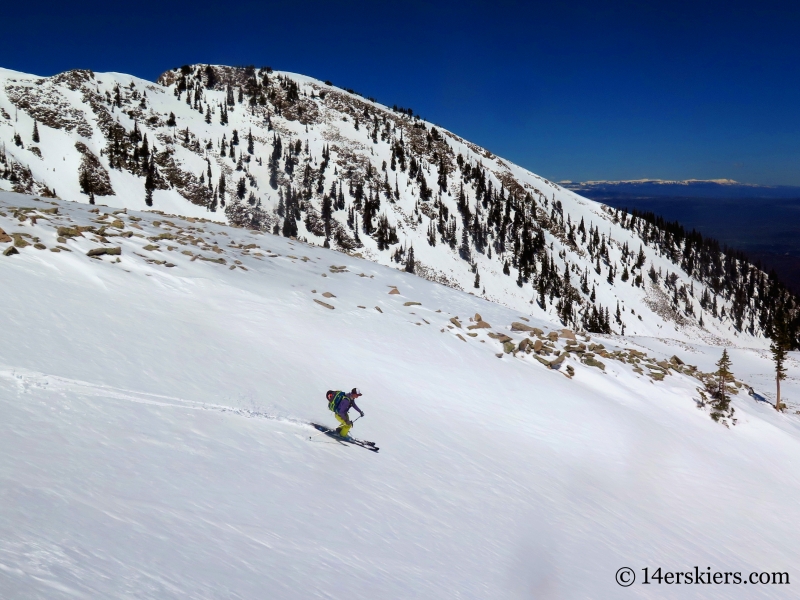 Once below Thomas Lakes, we caught a striking view of our tracks and our line.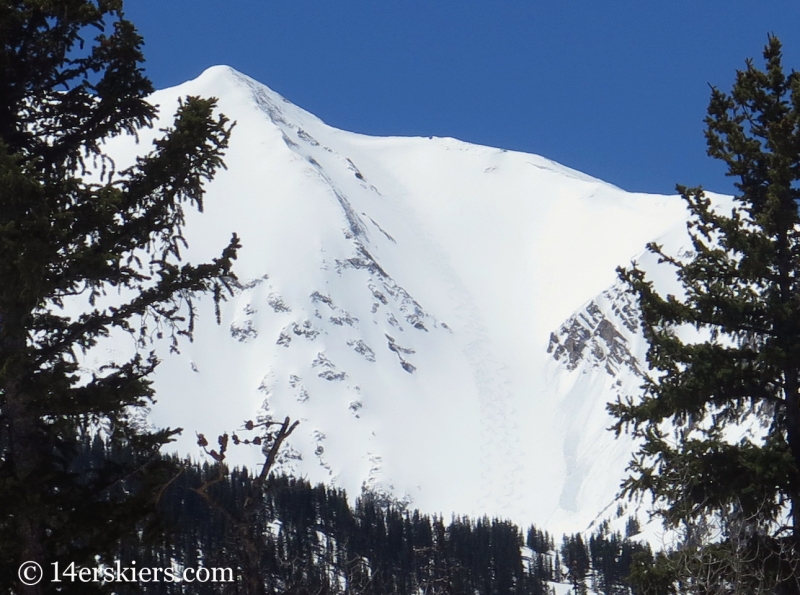 We stopped in the sage brush field to capture our first real signs of spring – pasqueflowers!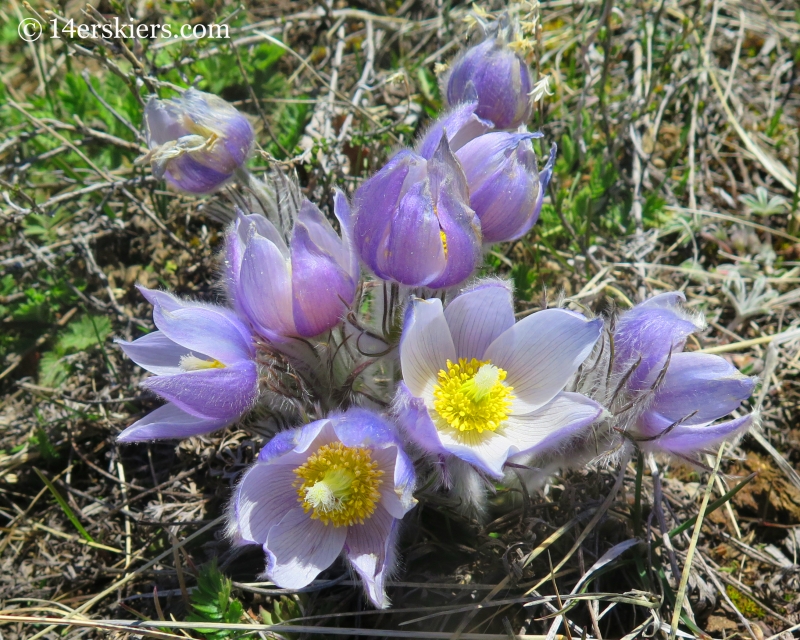 Mount Sopris is one of those mountains that's worth returning to time and time again. I'll certainly be back. Maybe even next year 🙂
Aside from skiing, biking, and all outdoorsy things,
Brittany Walker Konsella
also loves smiles and chocolate 🙂 Even though she excels at higher level math and chemistry, she still confuses left from right. Find out more about
Brittany
!
Latest posts by Brittany Walker Konsella (see all)
Summary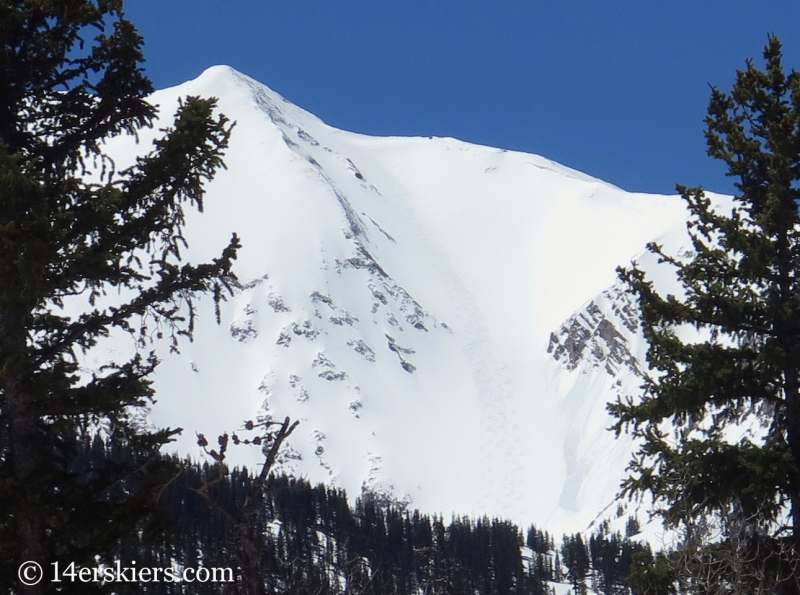 Article Name
Mount Sopris - Skiing the Elbow
Description
Mount Sopris is a backcountry skier's paradise and the Elbow is one fantastic line! Read the report to find out more about skiing on this magnificent peak!
Author