Gear Review: Black Diamond Deploy 7 Shovel
(Last Updated On: December 22, 2016)
A shovel is not something you really think a lot about in the skiing world – until you actually need it. I'll be honest, I've only had to use my shovel to make snowpits and dig snowmobiles or cars out from being trenched under. I've never really had to put it to the test. But, then one day my shovel broke. I know, right? How could those things ever break. But, it it did. So, I went on the search for a new shovel.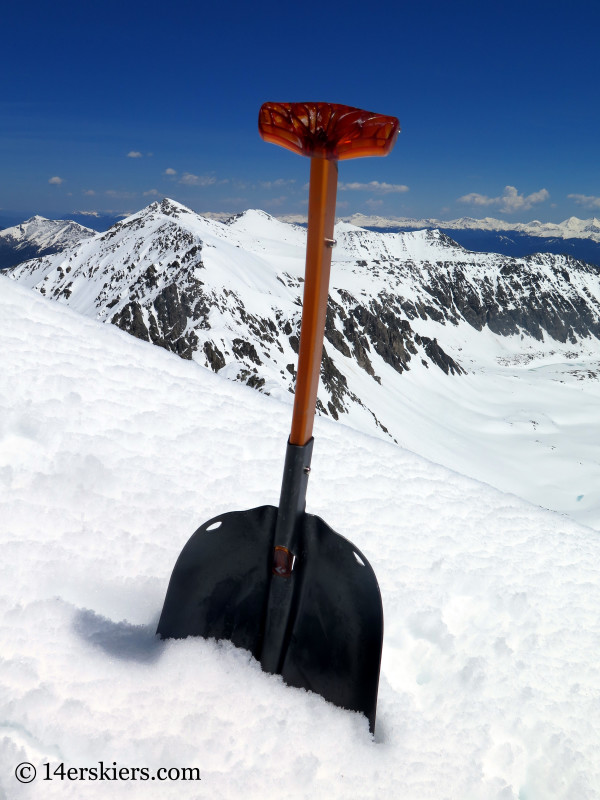 I ended up with the Black Diamond Deploy 7 shovel and I like it. First, it has a fairly wide blade – just about as wide as I can have fit in the avalanche tools pocket in each of my backpacks. Supposedly, the volume of the shovel is 0.7 gallons (2.65 Liters), hence the number associated with the name. The wide blade allows it to shovel a good volume of snow with every dig, which is noticeable when you're trying to dig out your snowmobile.
Second, the Deploy shovel has a trapezoidal shape, which is a cool construction that allows the shaft to stay in the shovel, so you only need to do a quick pull to bring it into working form. No more sitting there trying to frantically get the shaft to fit on to your blade. It's easily deployed, hence the name. For storage, you squeeze the pins and move the shaft back down the blade. Of course, it's possible to fully remove the shaft from the blade like most avalanche-oriented shovels, should you desire. This video demonstrates how this feature works:
Last, the Deploy shovel feels like a hardy boy. It's not the lightest shovel, but it's stoutness allows it to cut through solid chunks more easily than more lightweight shovels.
The Deploy 7 is a good avalanche rescue shovel and I'd recommend it to any backcountry traveler who ventures into avalanche terrain. It's design allows for quick deployment, the girth allows for quick shoveling, and the heftiness allows it to cut through dense snow and ice more easily – all important characteristics for when you actually need a shovel like this.
Aside from skiing, biking, and all outdoorsy things,
Brittany Walker Konsella
also loves smiles and chocolate 🙂 Even though she excels at higher level math and chemistry, she still confuses left from right. Find out more about
Brittany
!
Latest posts by Brittany Walker Konsella (see all)
Summary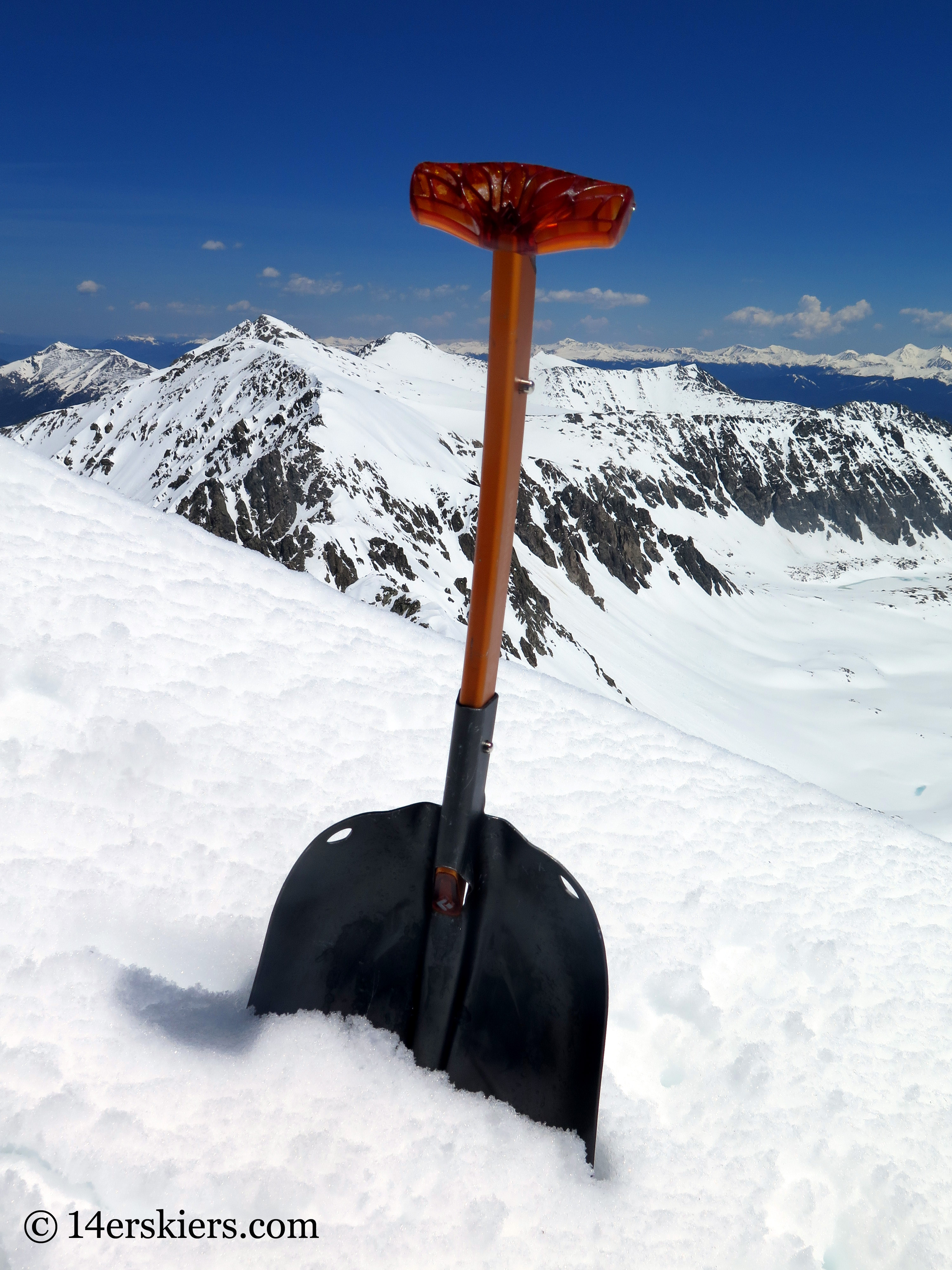 Article Name
Gear Review: Black Diamond Deploy 7 Shovel
Description
The Black Diamond Deploy 7 shovel is designed to deploy in one quick move, saving valuable time for when you actually need it. Read the full review!
Author