Doublicous Day (13 April 2013)
(Last Updated On: April 17, 2013)
Saturday was the first day of my week-long spring break. Frank and I had been planning to head to Silverton to knock off some bigger lines in the San Juans. But, with suspect weather and a sick cat, we decided to put the trip on hold, at least for a bit. Nevertheless, a bluebird sucker hole was in the works for Saturday morning and we jumped at the opportunity.
Frank and I headed out with our friends Pete, Sydney, and Janae. We found ourselves skinning up here.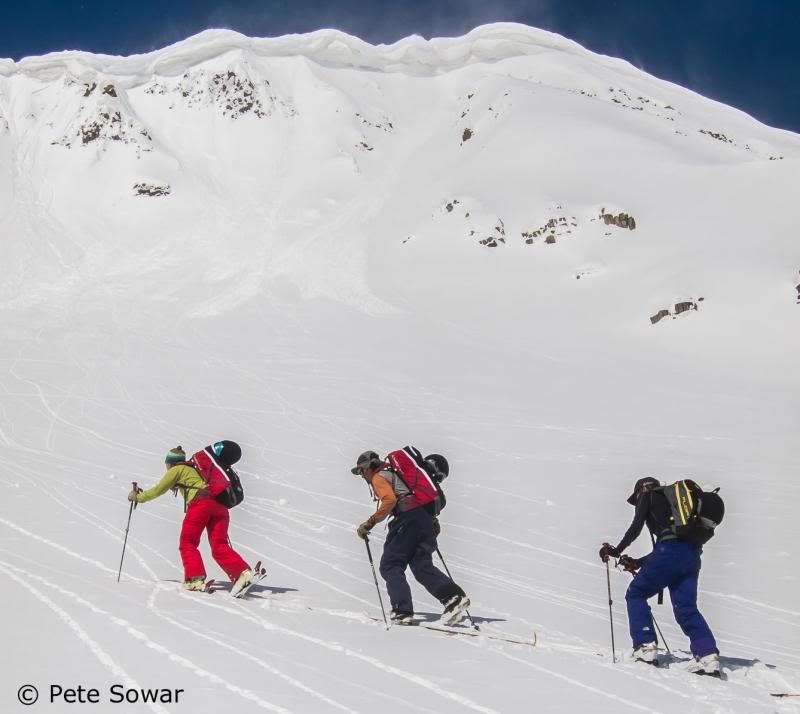 We kept on skinning and skinning up through this beautiful zone.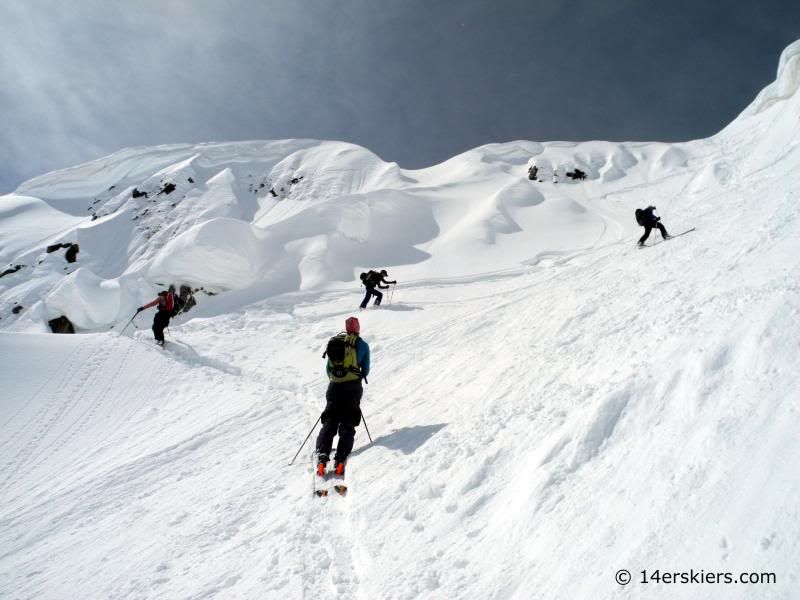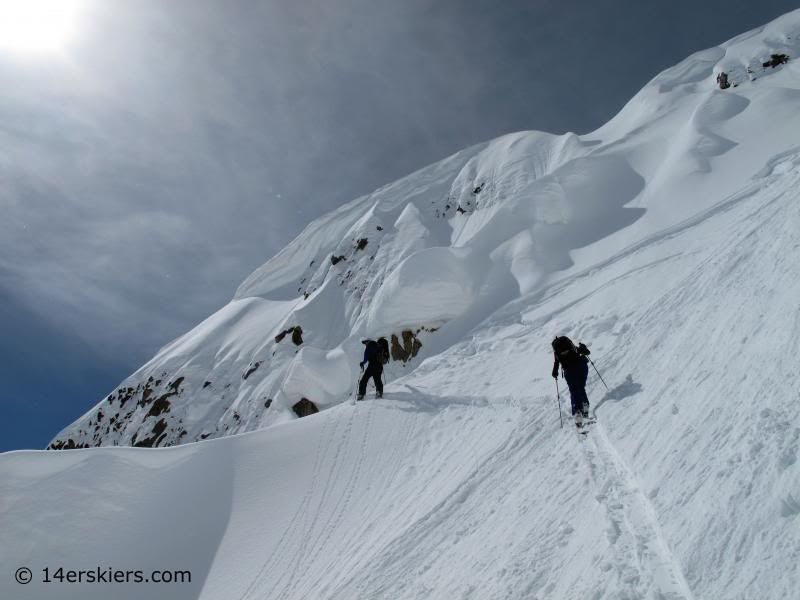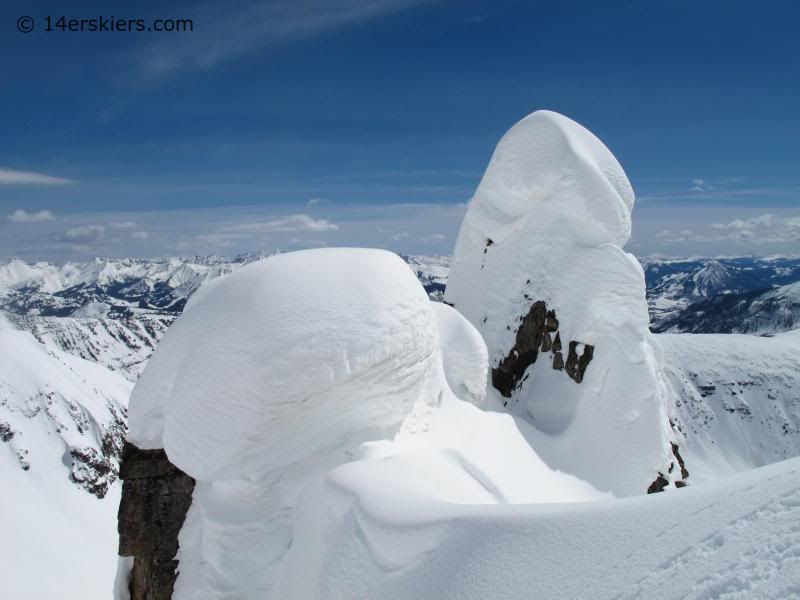 Checking out what to ski next.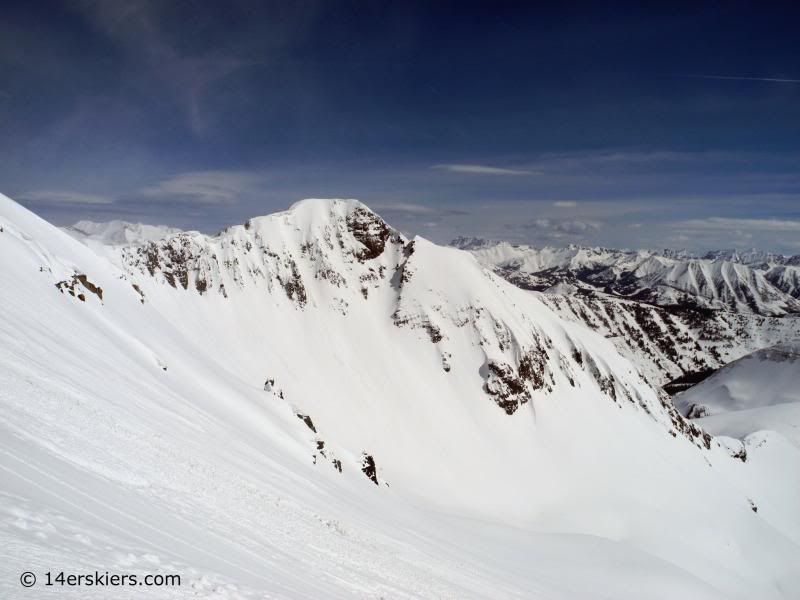 The last bit was simply too steep to skin. So we booted.

We worked our way down the ridge and on to this.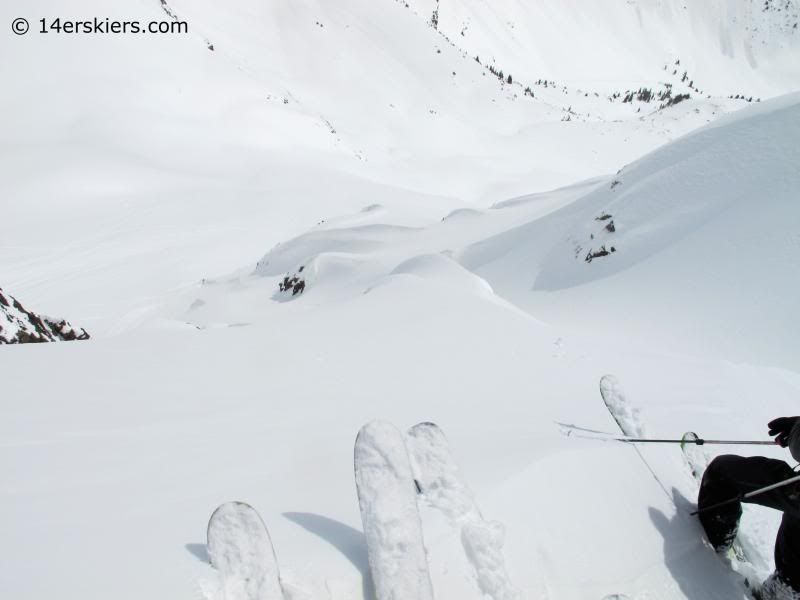 Pete standing on top of his line.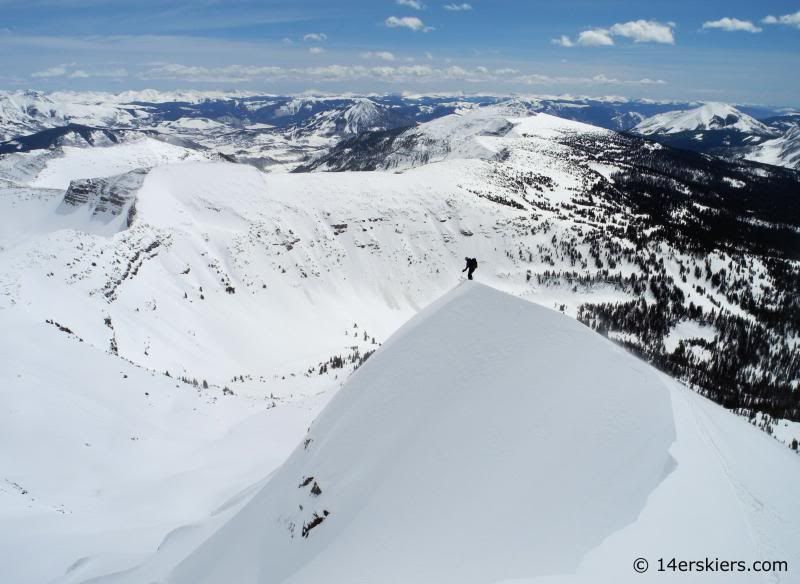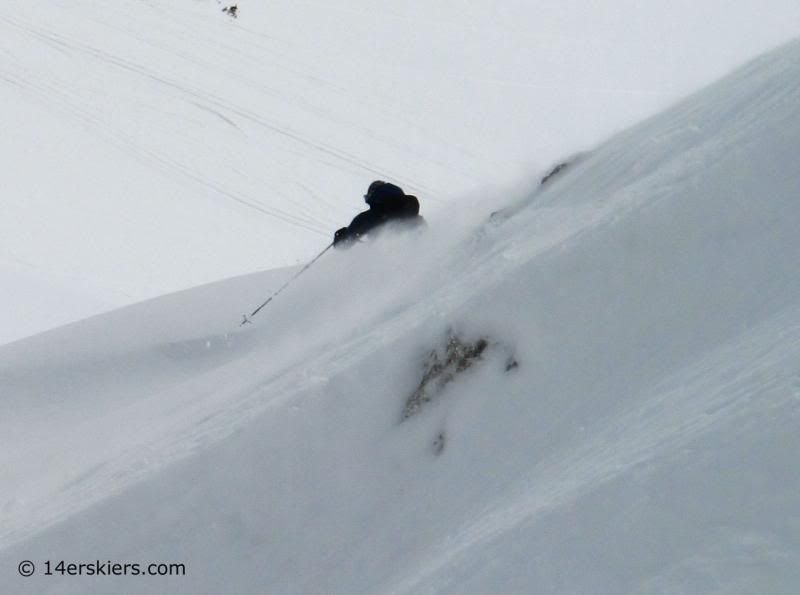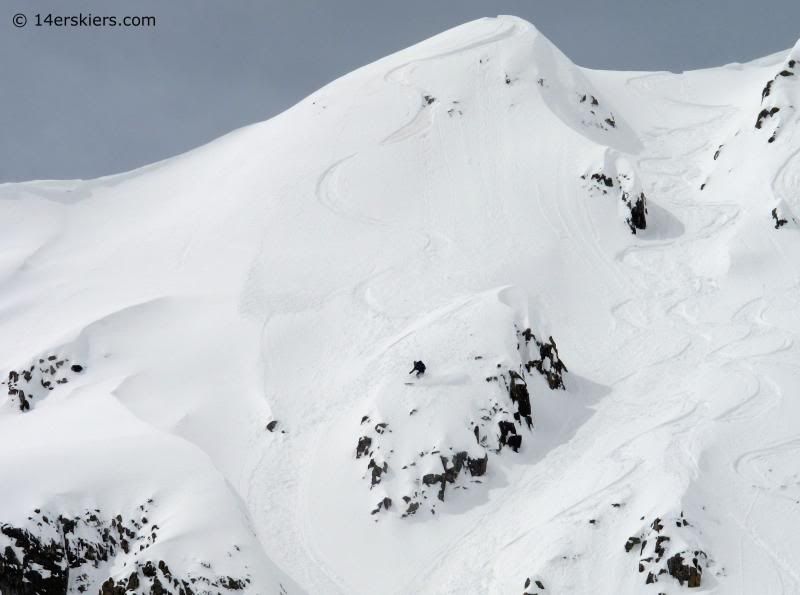 Sydney.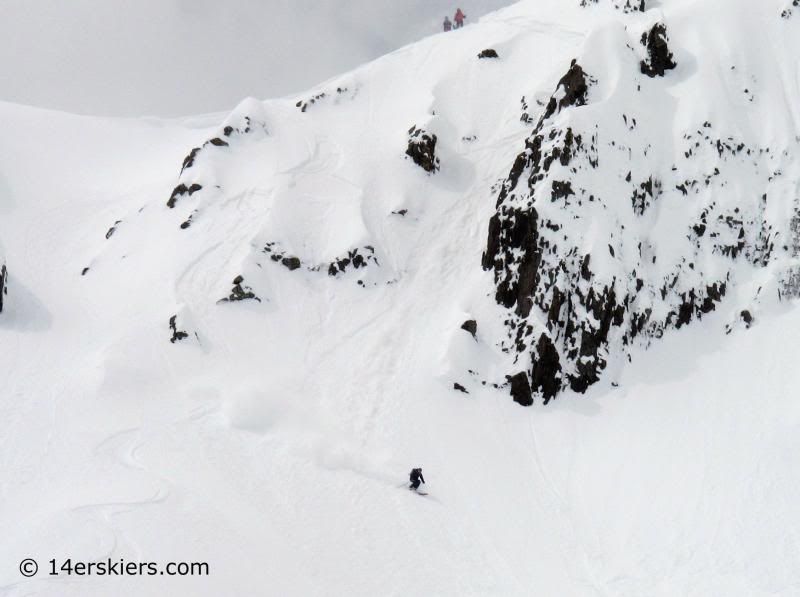 Janae.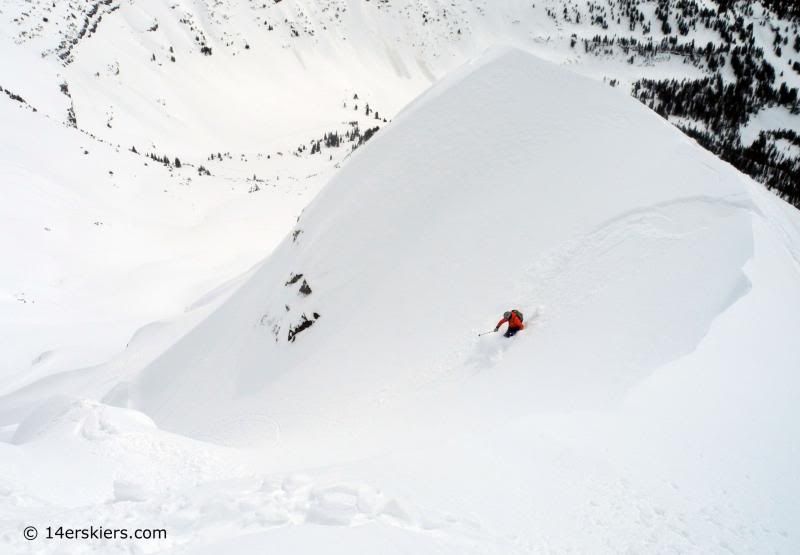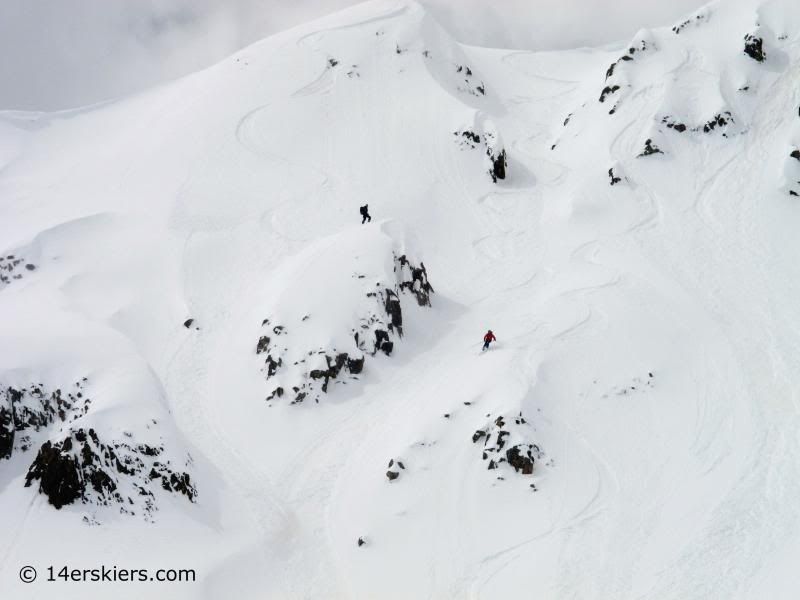 Frank.

Me.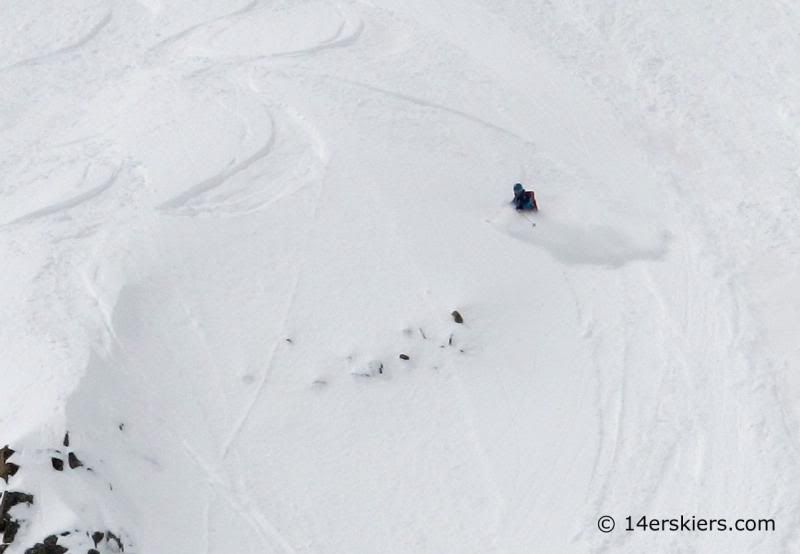 As we put skins back on our skis, the blue turned to grey as the looming clouds finally enveloped our zone. We decided not to let the weather get the better of us, as we knew our planned couloir provided decent visibility. Skinning up.

The wind howled and visibility was less than optimal.

But down we went. Sydney.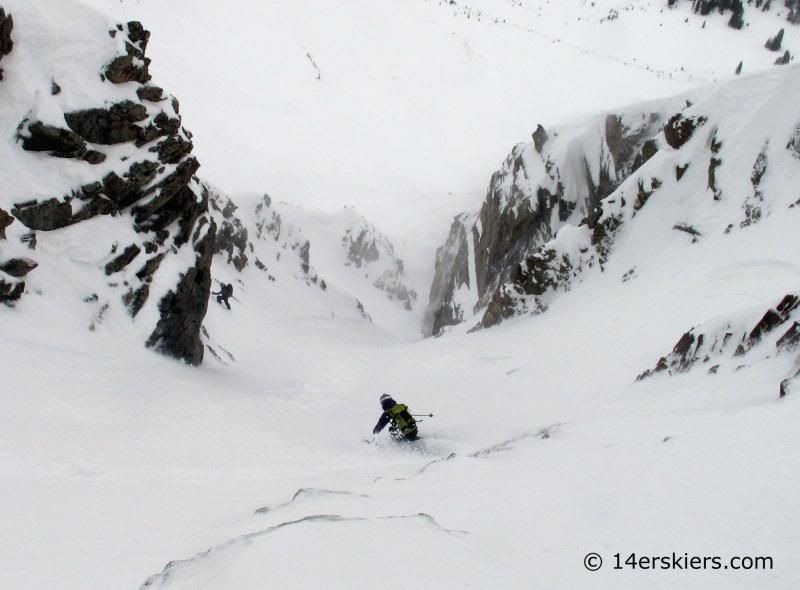 Janae.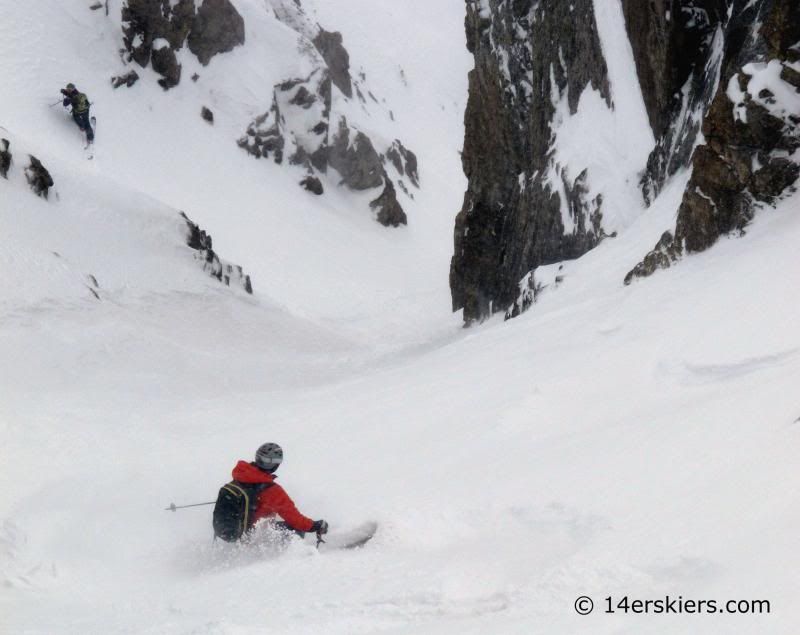 Pete.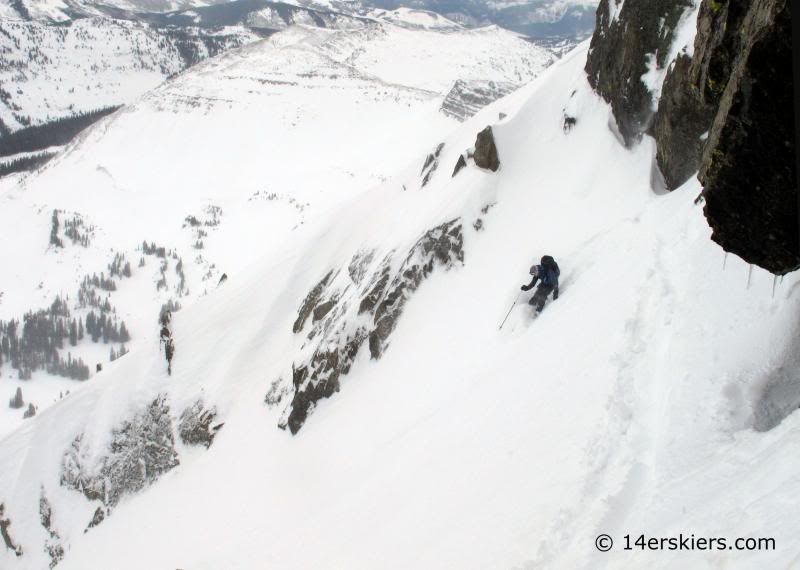 Me.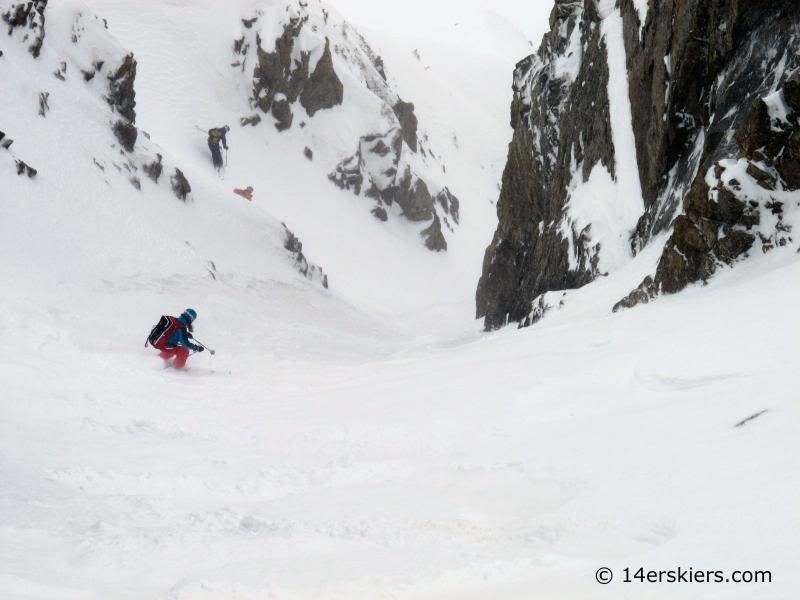 Frank.

And we finished the day out with a short skin back to our sleds, with smiles on our faces 🙂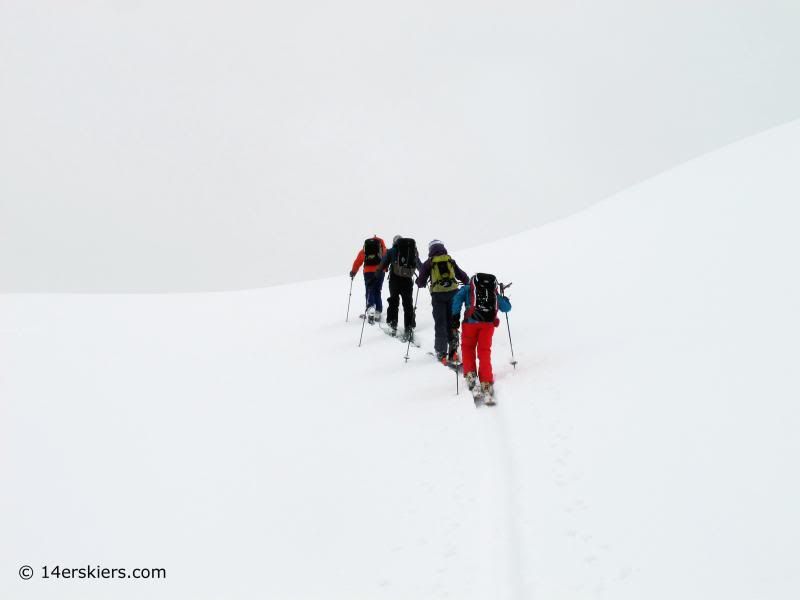 Aside from skiing, biking, and all outdoorsy things,
Brittany Walker Konsella
also loves smiles and chocolate 🙂 Even though she excels at higher level math and chemistry, she still confuses left from right. Find out more about
Brittany
!
Latest posts by Brittany Walker Konsella (see all)