(Last Updated On: November 26, 2012)
Frank and I were visiting family on the Front Range for Thanksgiving. Although there has been a severe shortage of snow throughout the state of Colorado, we knew we could probably find some decent snow on some of the Front Range's highest passes – like Jones Pass. So, on this Thanksgiving morning, we headed out in search of snow.

But, Frank had forgotten one very important thing – his ski pants! In a mad dash to gather his ski gear as we were leaving Crested Butte, they got missed in the shuffle. So, Frank sported a nice pair of thick fleece pants 🙂 Doesn't he look swell? 🙂

As we skinned up toward Jones Pass, high clouds that passed over us created some amazing clouds.

Looking down valley at the lack of snow. Ullr, please bring us more!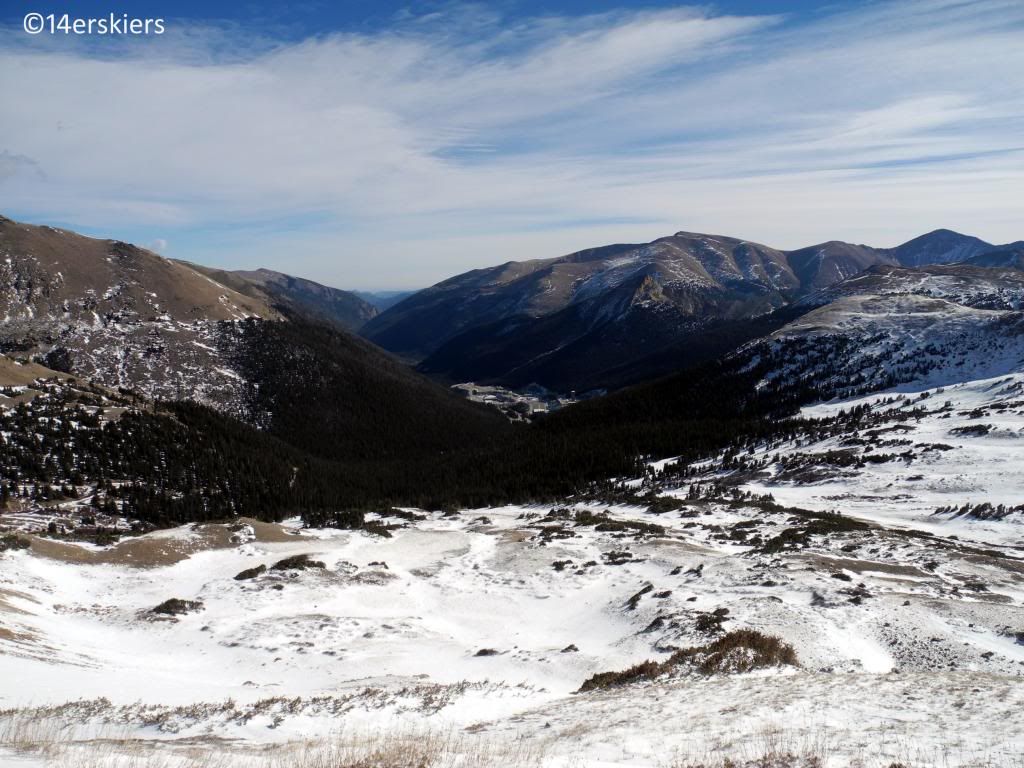 Frank at the top of the pass.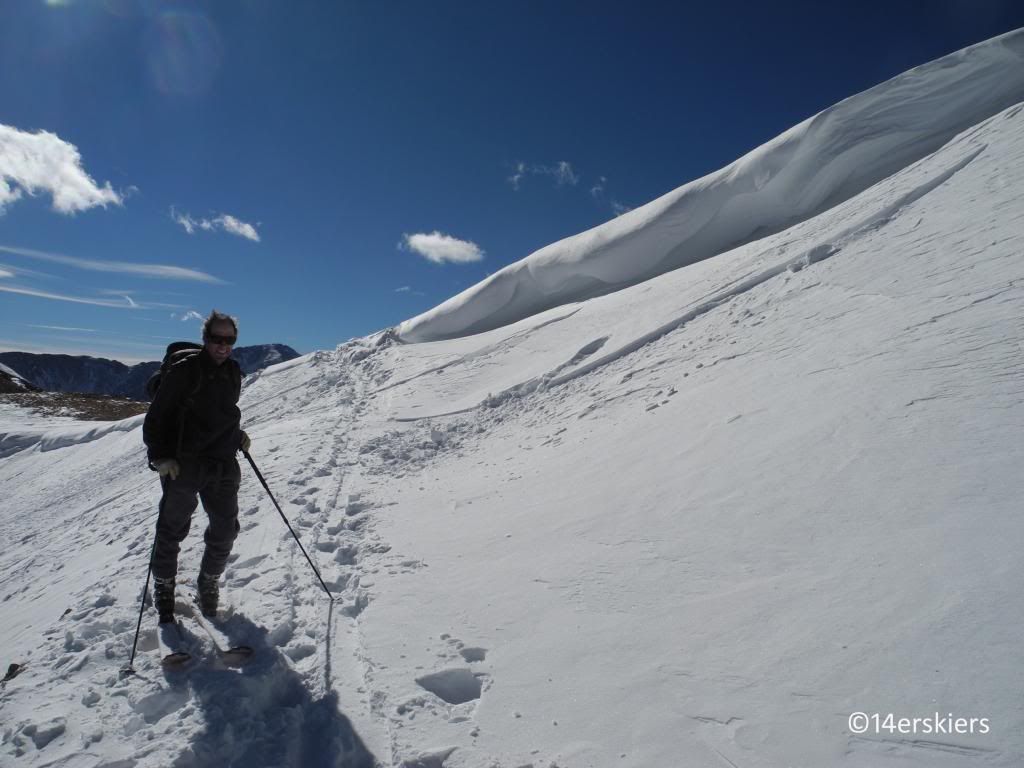 Frank's turns.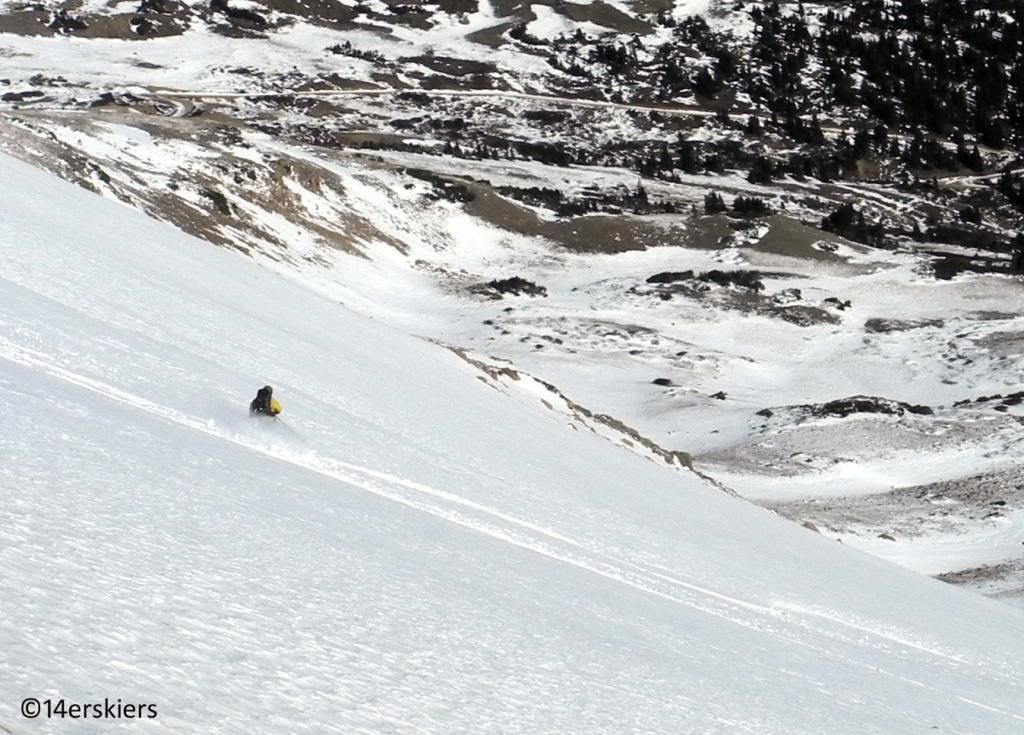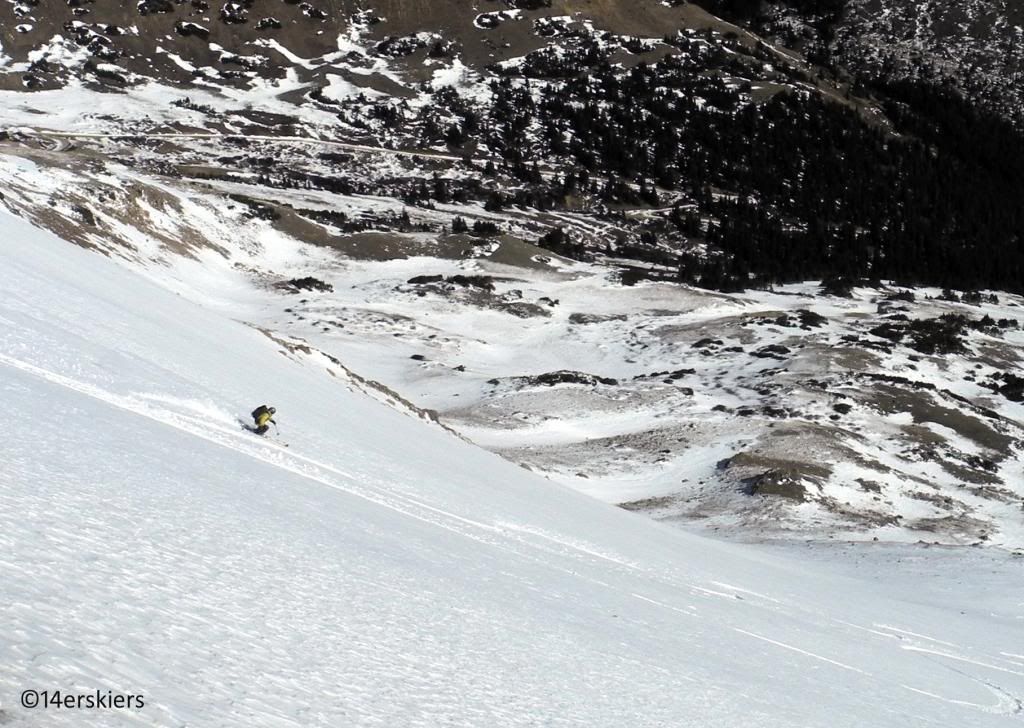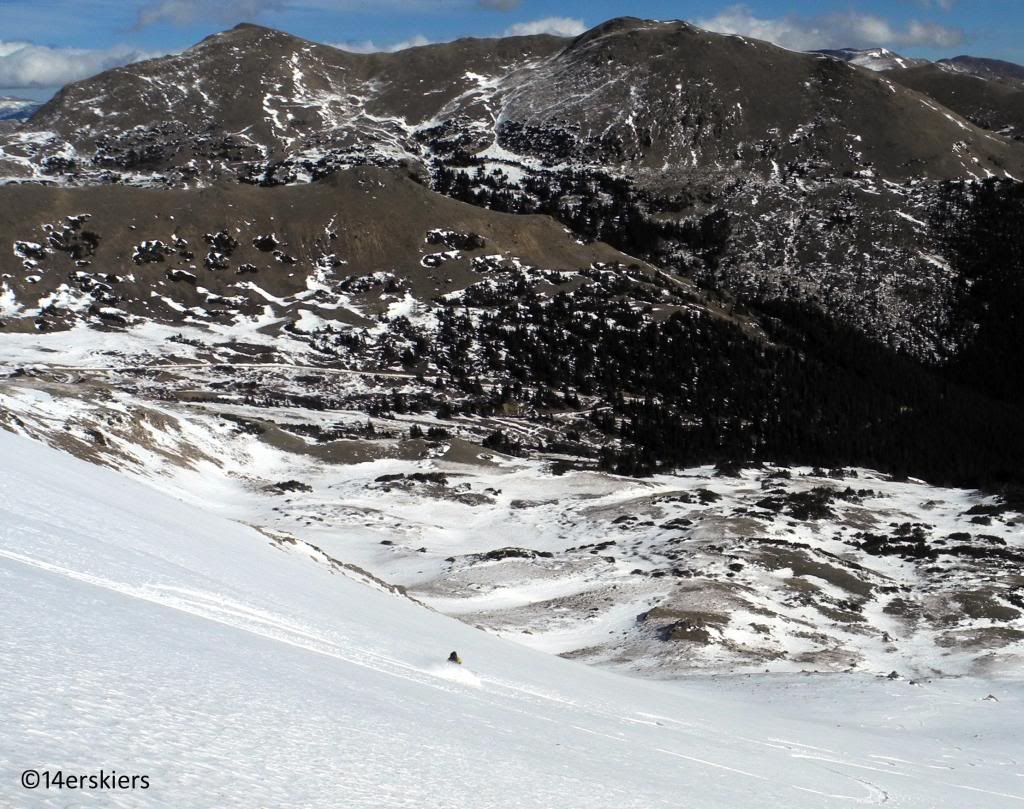 Not too shabbby!

My turn.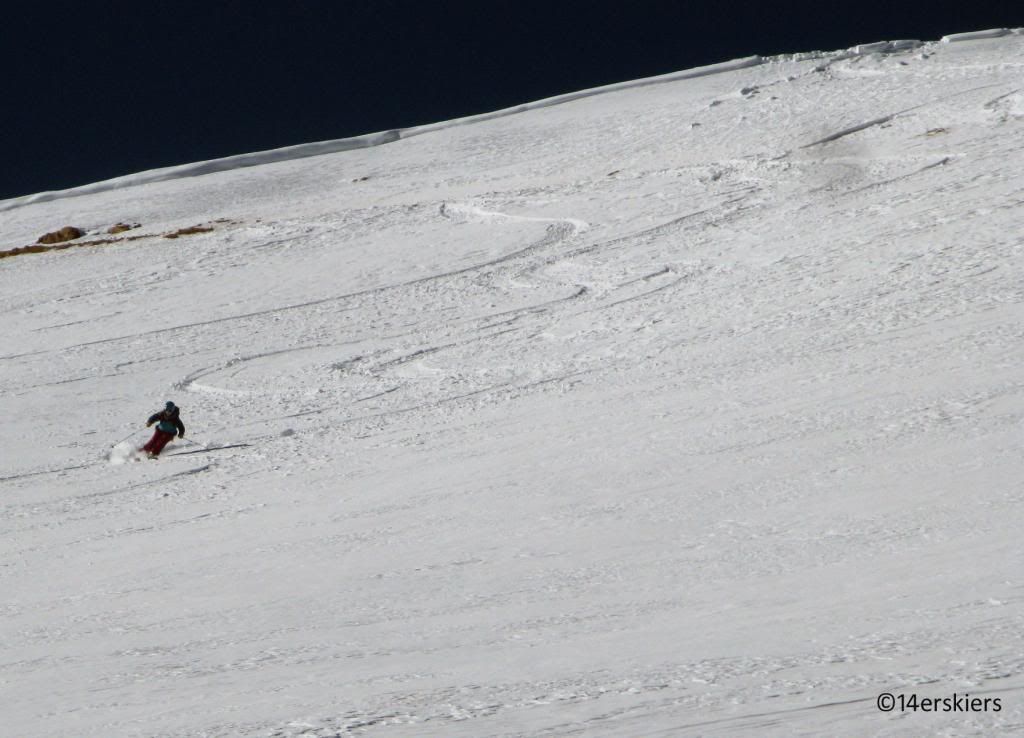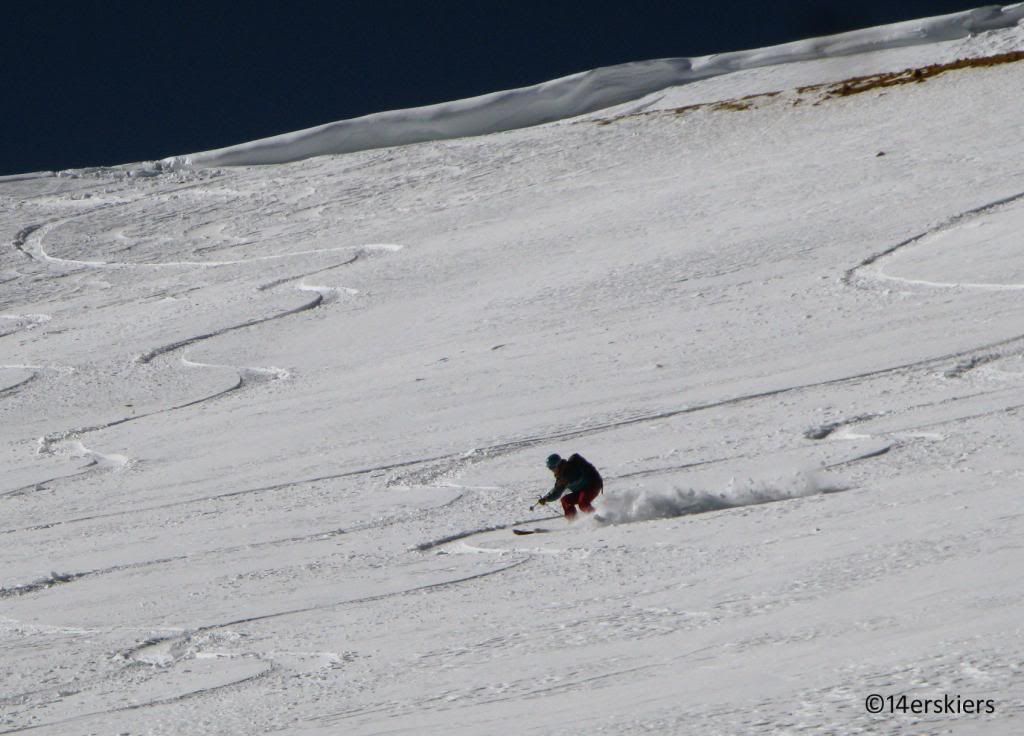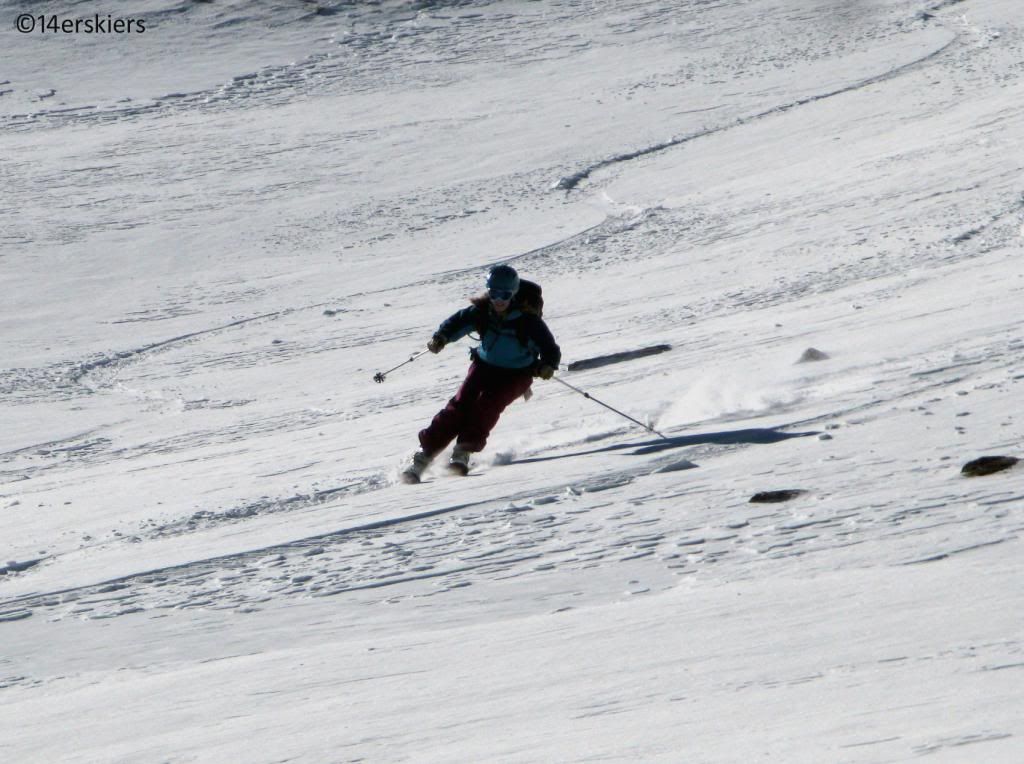 While we are thankful to have snow on which to ski this lovely Thanksgiving day, we are hoping, waiting, and wishing for Ullr to send us some more of the fluffy white stuff. The forecast looks grim, however. Let's hope the weather patterns change soon!
Hope all of our readers enjoyed a lovely Thanksgiving also!
Aside from skiing, biking, and all outdoorsy things,
Brittany Walker Konsella
also loves smiles and chocolate 🙂 Even though she excels at higher level math and chemistry, she still confuses left from right. Find out more about
Brittany
!
Latest posts by Brittany Walker Konsella (see all)