TR: East Beckwith (Jan 30 2011)
(Last Updated On: February 4, 2011)
The Beckwiths are an interesting mound. These peaks stand high on the west end of the West Elks, flaunting their aesthetic slopes and lines that are characteristically familiar of the laccoliths surrounding Crested Butte. The Beckwiths are separated by a saddle into East and West, as seen from our climb on Owen the day before. East Beckwith is on the left.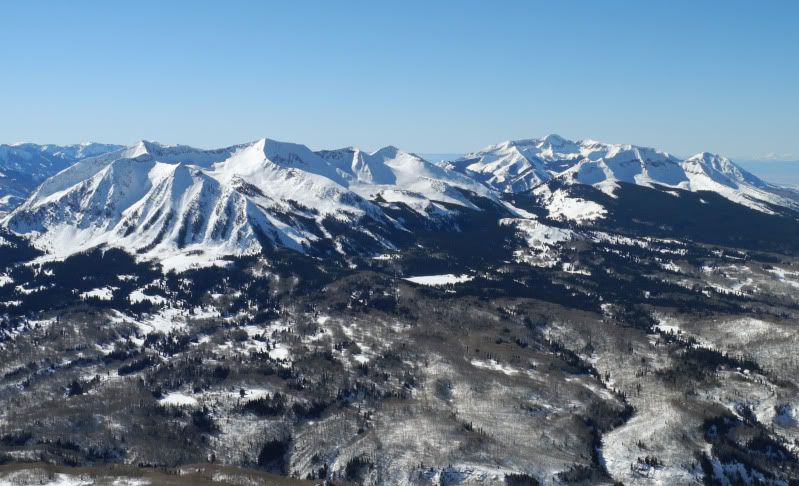 The Beckwiths are far enough away that they are often overlooked or forgotten by local backcountry enthusiasts. This was our playground for the day.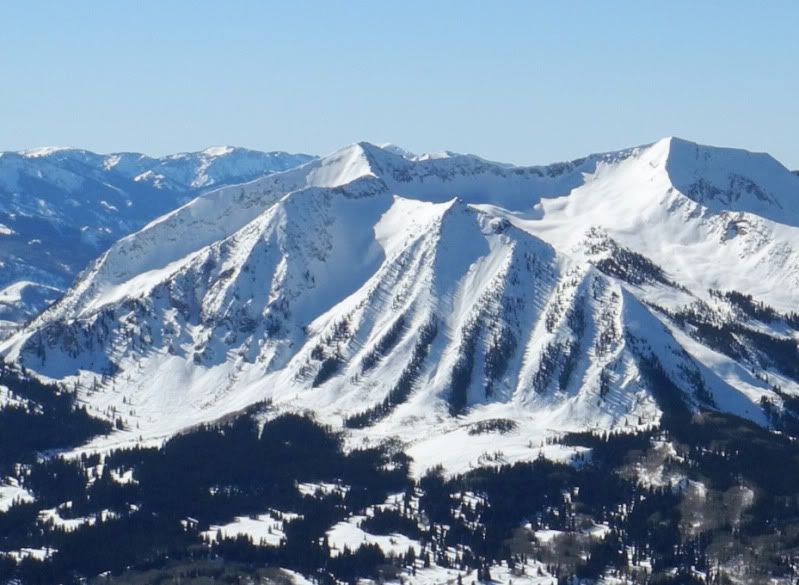 We headed out west with our friends John, Rob, Sydney and Alex. As we discussed potential routes for the day, I took time to admire the west side of Owen, still on my list.

We planned to ski two runs. Skinning up the first brought us to a ridge.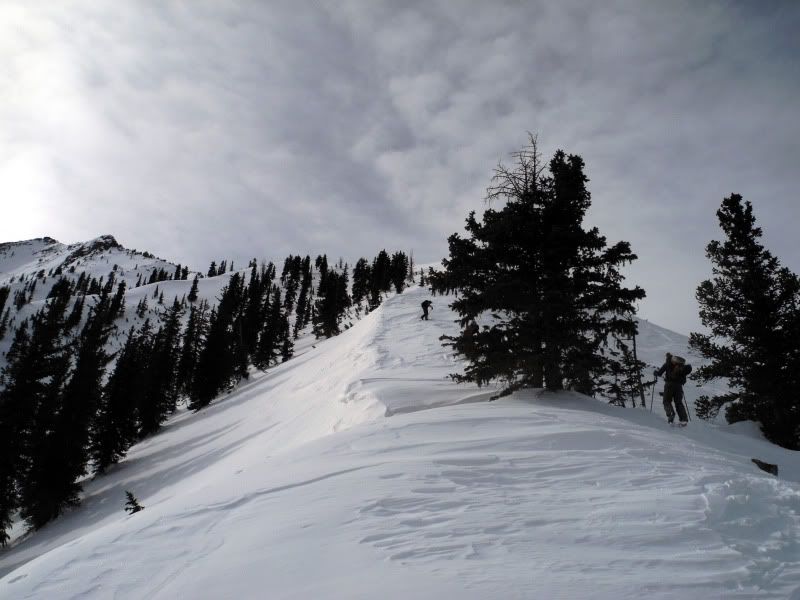 Which eventually lead to booting.

The gang at the top of our ski descent- Sydney, John, Rob, and Frank.
Alex, with Marcellina and other West Elks behind.

The summit of East Beckwith, beckoning.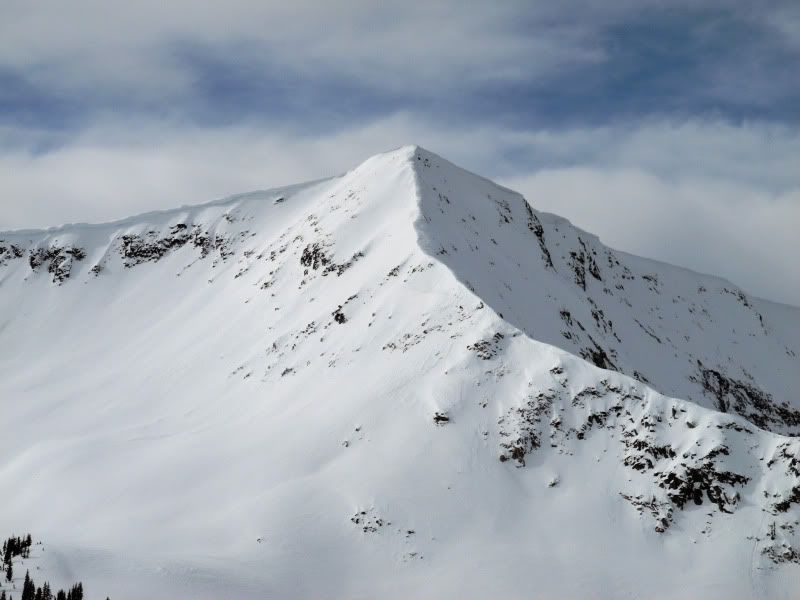 Frank and John, ready to ski.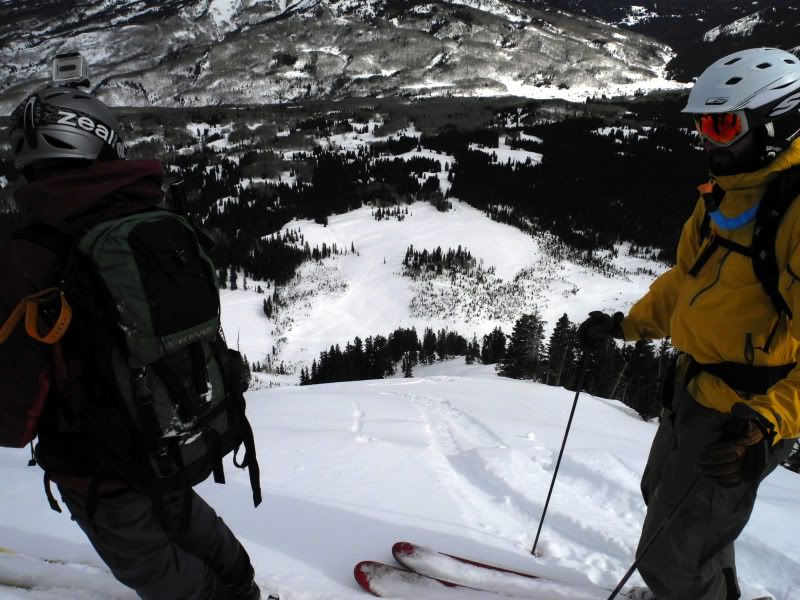 Frank.

Sydney.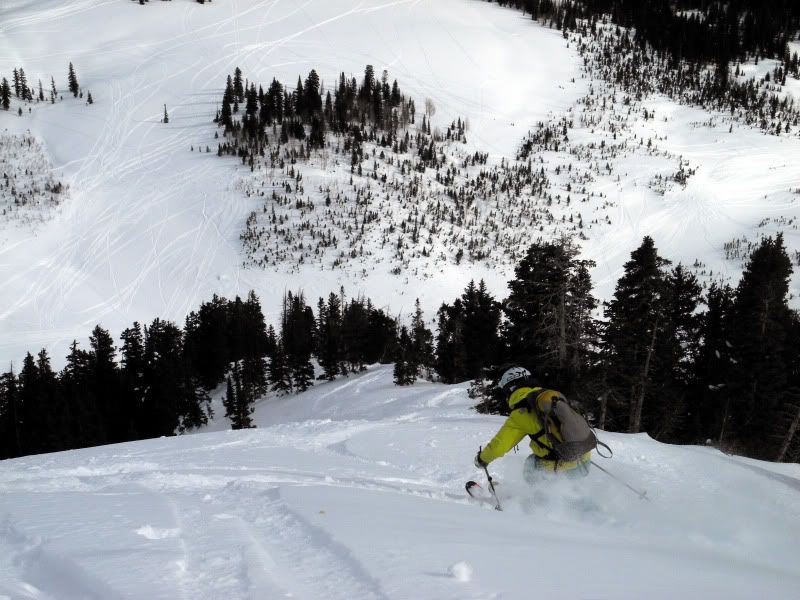 John.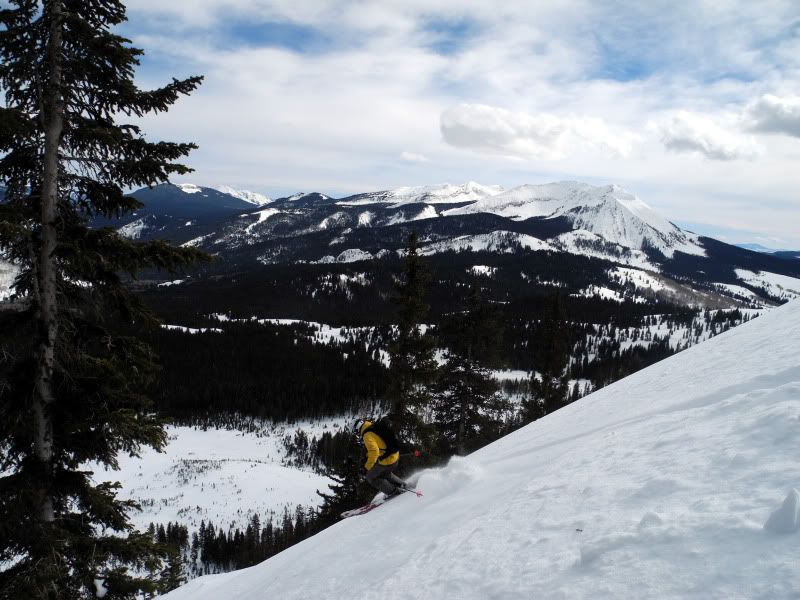 A look back up at our line- we followed the ridgeline in the trees.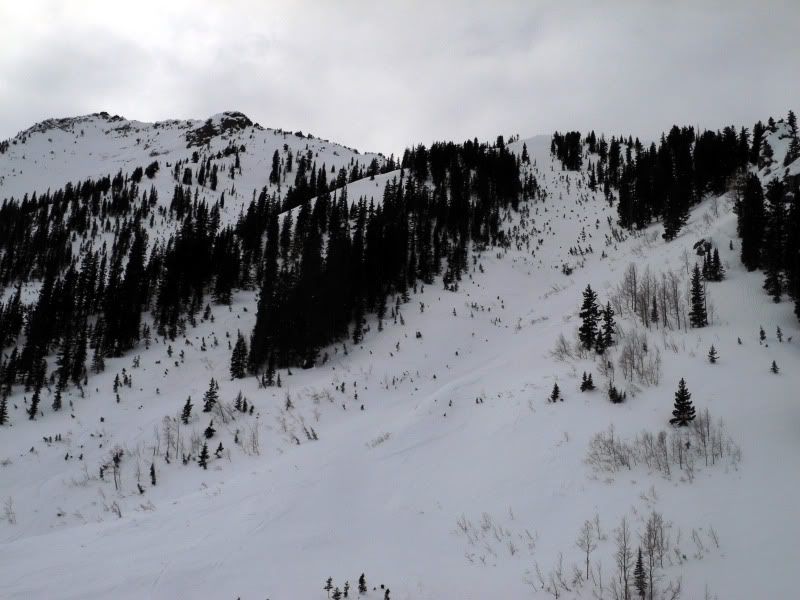 While we grabbed a snack at our snowmobiles, John bid his farewell and the party of five continued on up for run number two. We soon found ourselves booting up this chute.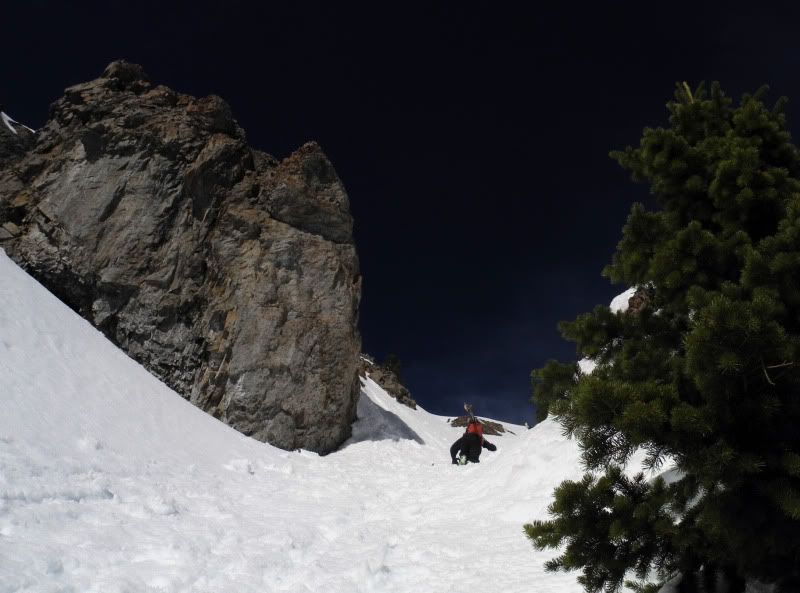 Sydney and Alex, getting ready for the boot.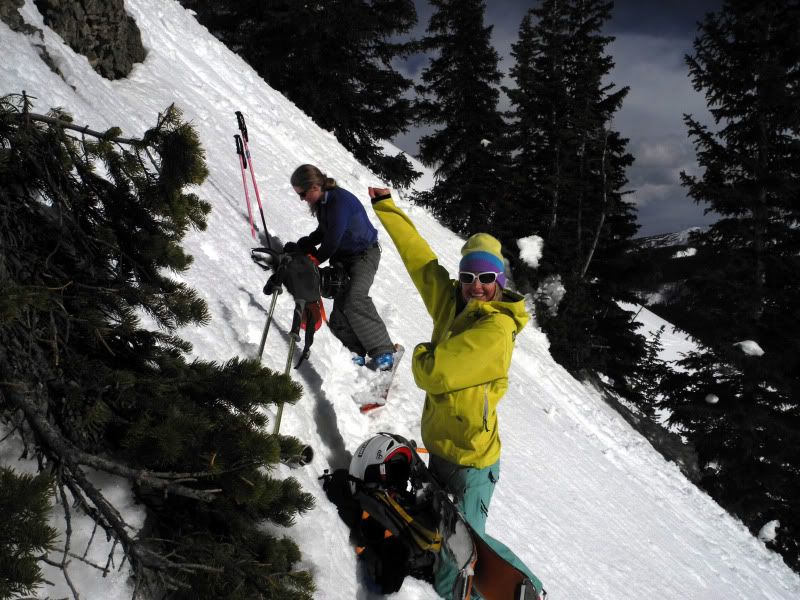 Sydney and me.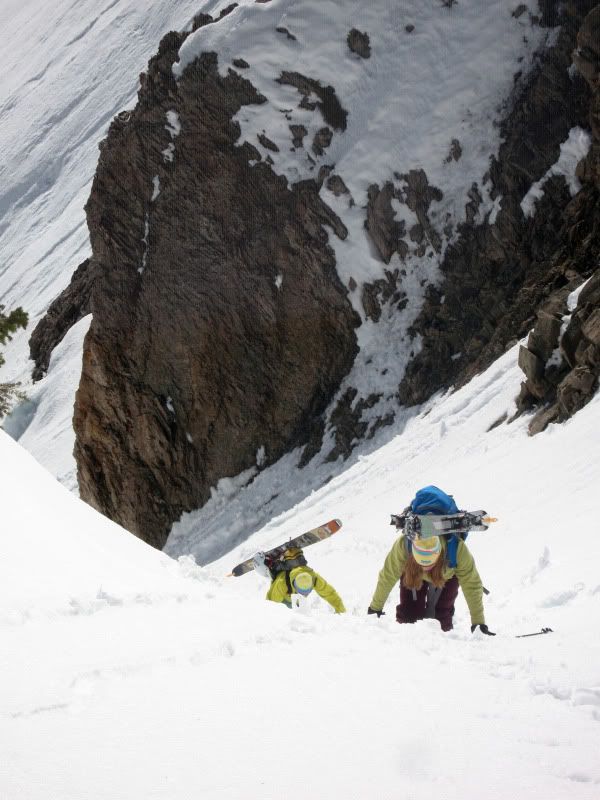 Rob.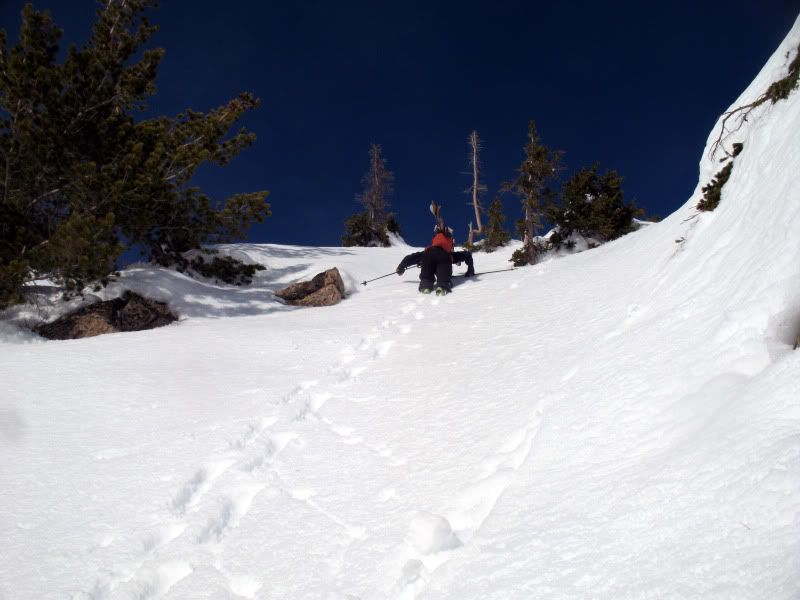 Rounding up to the top of our line.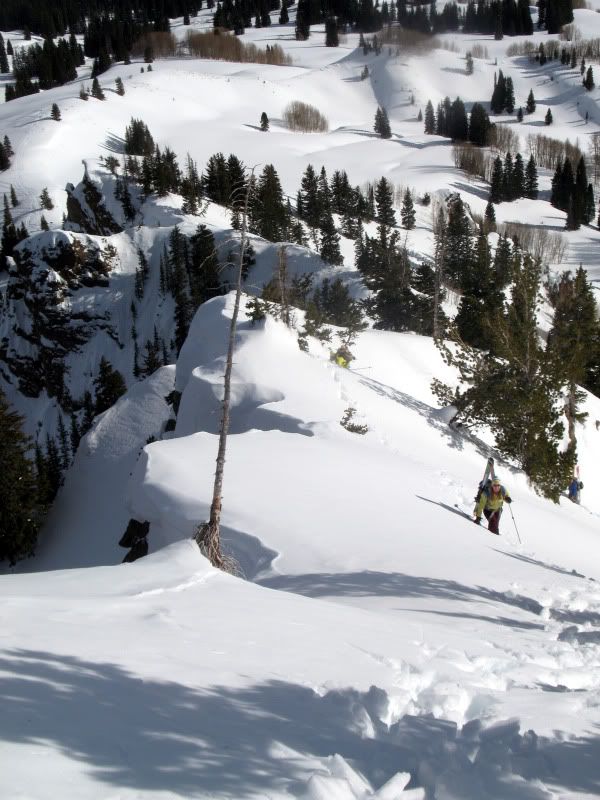 Our line drops in to the right of where Rob is climbing.

Another cool zone to admire.

Rob took it first.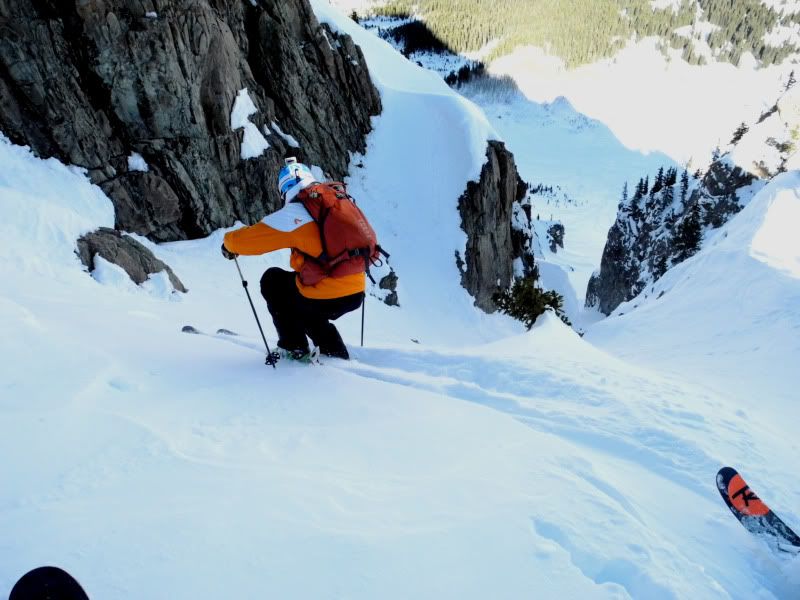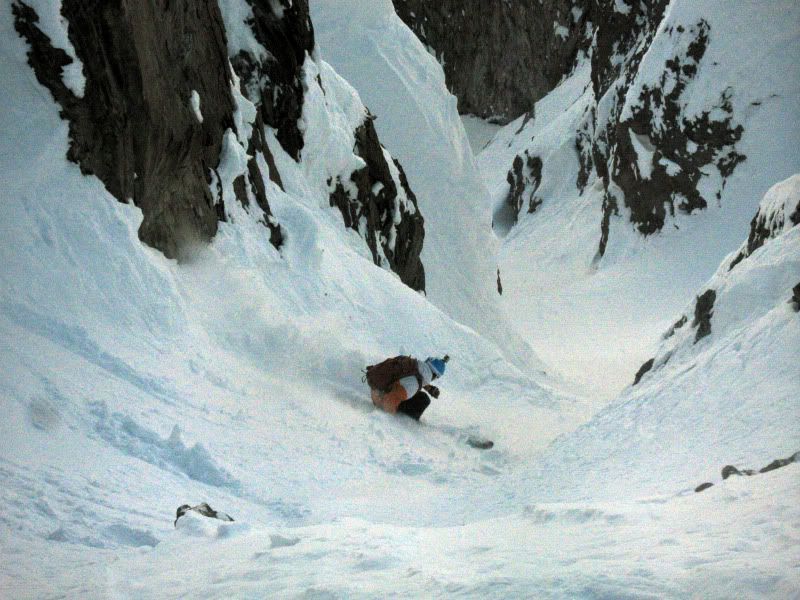 Alex.

Sydney.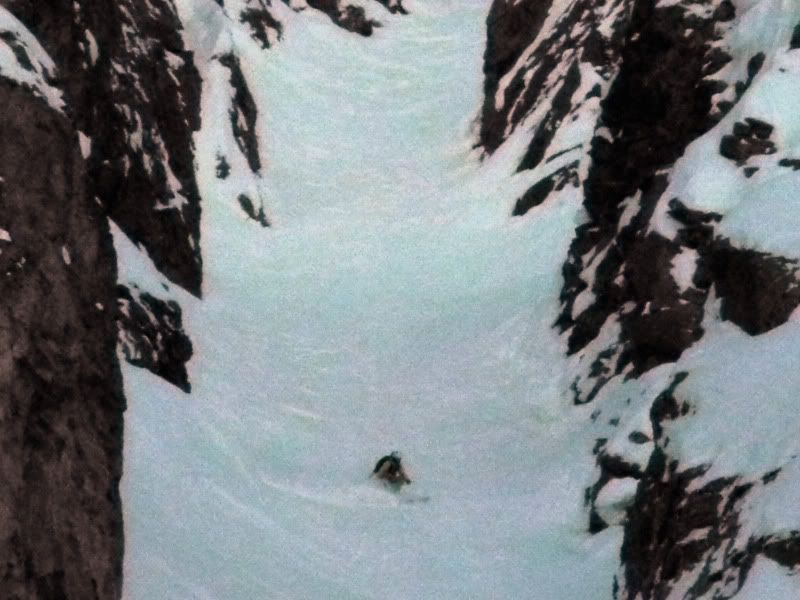 Frank.

Me on the lower apron, with our chute behind.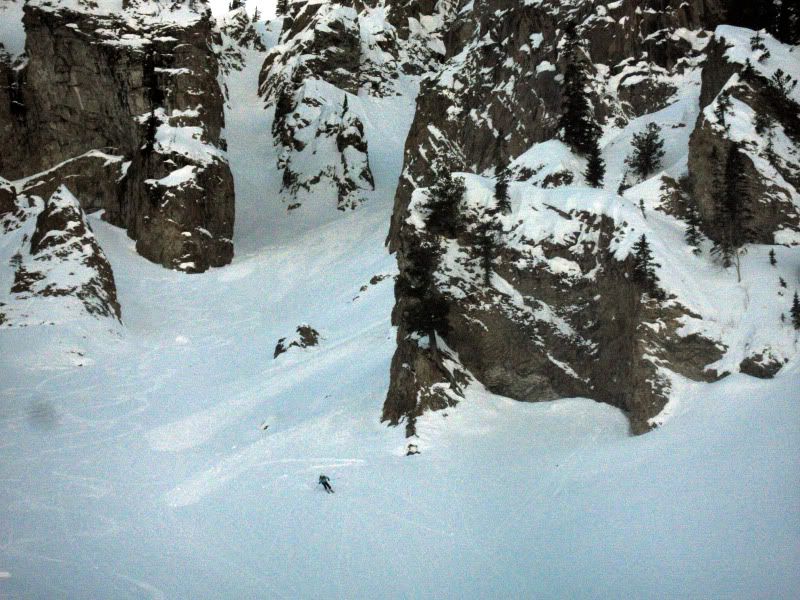 The apron was delicious.

A look back at our line.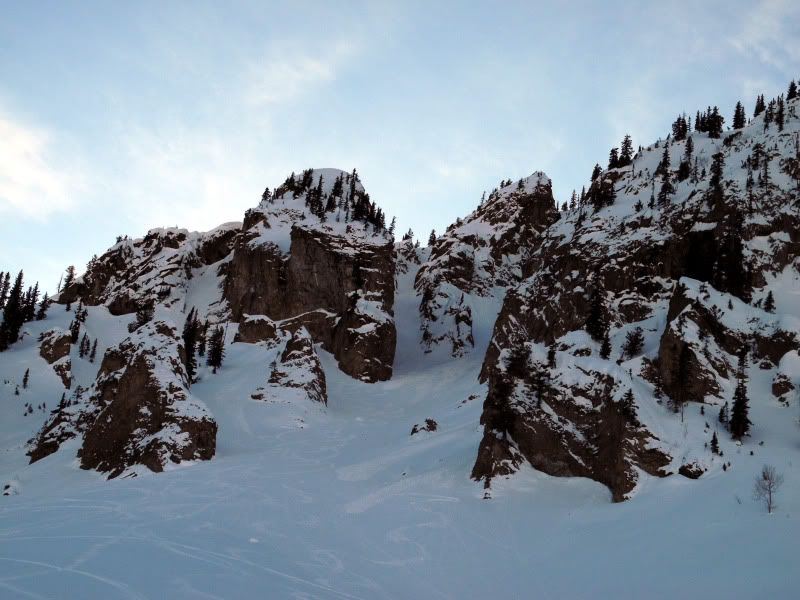 Another view of the y-couloir, our entrance out of site, showing the other branch of the Y.

Another great day out with good friends. Life doesn't get much better. Can't wait to hit up Beckwith again. This place has a lot to offer 🙂
Aside from skiing, biking, and all outdoorsy things,
Brittany Walker Konsella
also loves smiles and chocolate 🙂 Even though she excels at higher level math and chemistry, she still confuses left from right. Find out more about
Brittany
!
Latest posts by Brittany Walker Konsella (see all)