(Last Updated On: December 19, 2010)
Last February, Frank and I went road-tripping to Montana and interior BC. During a quick stop in Big Sky, we met up with a few of Frank's old friends, including Liz McRae. Liz has fashioned herself into an entrepreneur of sorts, developing a line of women's hats that are both functional and fashionable- Wizbang Hats. They are meant for mountain girls!
Wizbang makes two style of hats: 1) fleece- for those colder days and 2) lightweight- for those warmer days or for higher levels of aerobic activity. Liz gave me one of her lightweight hats to check out. I was surprisingly impressed.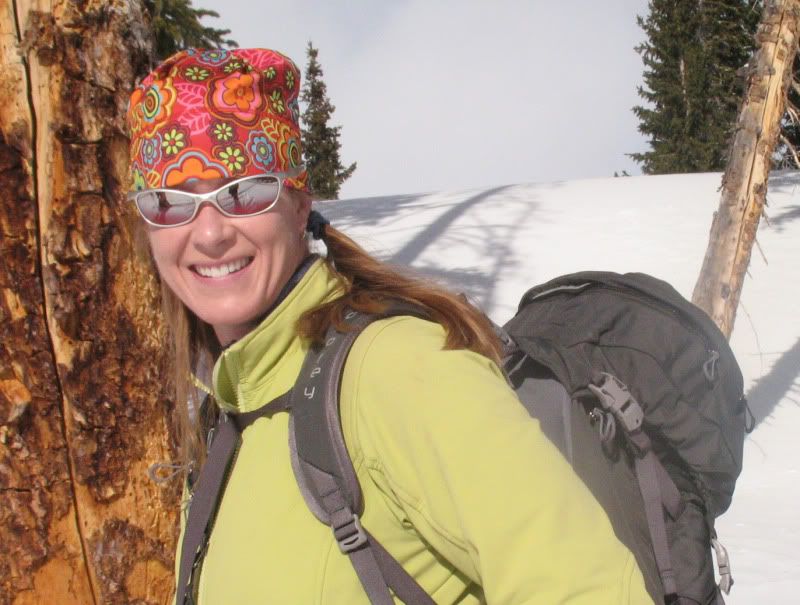 First of all, I love the bright colors of this hat. Second, I love the function of this hat. It is perfect for backcountry skiers. The hat is a stretchy sort of nylon material that keeps your ears warm, but at the same time, helps ventilate while you are skinning. It also fits easily under any ski helmet for dual performance. For someone like me, this Wizbang hat is perfect because I typically bring one had for skinning and another skull-cap to wear under my helmet. Now, I can bring one had for both purposes!
The lightweight hat is just that though- "lightweight". This hat will not keep you warm on cold days without aerobic activity. However, for backcountry skiers, cross-country skiers, and snowshoers, this hat is a great choice.
For the reasonable price of $28, Wizbang hats are a good bang for your buck. Several different designs are available, both in the lightweight and the fleece. Consider supporting a small, Montana-local business. And, enjoy something that is both functional and fashionable!
Aside from skiing, biking, and all outdoorsy things,
Brittany Walker Konsella
also loves smiles and chocolate 🙂 Even though she excels at higher level math and chemistry, she still confuses left from right. Find out more about
Brittany
!
Latest posts by Brittany Walker Konsella (see all)