Thanks to all participants of the Jack Hannan Memorial
(Last Updated On: April 10, 2010)
The memorial and fundraising event for Jack last night at the Eldo was a huge success. The venue was packed with people, ranging from Jack's close friends to those who never met him, all wanting to share in a greater cause and celebrate Jack's remarkable life. The room was as inundated with people as it was with gear, gift certificates, paraphernalia, posters, pictures, DVD's, skis, and more, which were all raffled or auctioned off to raise money for Laura Ogden Hannan. The event was an overwhelming success thanks to both locals and friends who traveled from afar. Thanks to all the companies, restaurants, and individuals who donated gear, gift certificates, services, and more. An extra special thanks is deserve by Carrie Jo Chernoff Hicks, who donated a huge amount of her time to organize this magnificent event. Friends came together, each doing their own part to share in remembering Jack. We all sought comfort in these pins, created by Garreth. We know Jack is looking after us.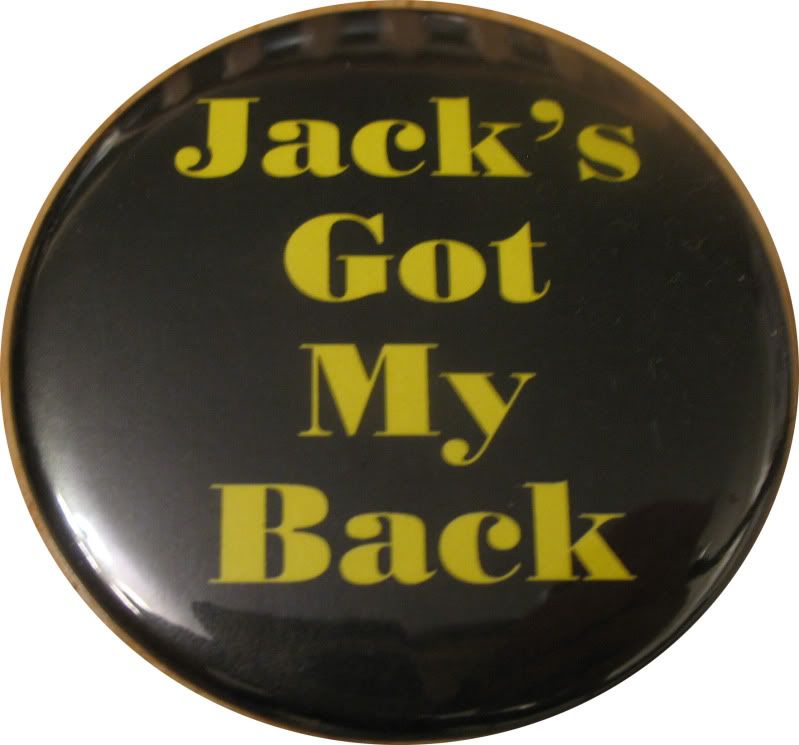 Garreth also put together this video.

A Tribute to Jack Hannan from gareth van dyk on Vimeo.
It was great to see so many people coming together last night, all in the name of Jack. Love resonated through the room. We were all there, celebrating a life, reminded once again how we should live our lives- a life less ordinary. Thanks for the reminder, Jack.
Last night's event was a true testament to how many people Jack positively impacted throughout his life. Jack likely never knew the impressions he left with most of these people. But, these people will never forget Jack. His memory will live in all of us. We miss you, Jack.
Aside from skiing, biking, and all outdoorsy things,
Brittany Walker Konsella
also loves smiles and chocolate 🙂 Even though she excels at higher level math and chemistry, she still confuses left from right. Find out more about
Brittany
!
Latest posts by Brittany Walker Konsella (see all)