Belated TR: Spain- Salamanca (14 Aug 2009)
(Last Updated On: October 9, 2009)
If you are a 14erskiers follower, you likely remember my trip to Spain. While I posted updates during my journey, I never had the opportunity to post detailed reports of my trip. Before summer seems like a vanishing memory and winter arrives full force, I thought I'd post these reports while I'm visiting family in Ohio. I hope you enjoy them.
For entries I posted en-route, please visit these links:
Heading to Spain
Spain Updates
Spain
For years I've wanted to go to Spain, but I've just never had the opportunity to actually go there. Perhaps it was the oxymoronic situation of having a torn ACL, a circumstance that has turned out to be both a blessing and a curse, which inevitably caused us to set our sites on a more mellow vacation to Spain than to a more ambitious endeavor. Either way, I found myself on a plane bound for Madrid, along with my dad, his wife Susan, and their Spanish-teaching friend, Barb.
International flights always seem to take forever, yet in retrospect they are always a blur. We stepped off the plane in Madrid to find my baggage missing. After filing a report, we rented a car and mustered up the energy for a few hours of driving to Salamanca.
Along the way we caught a view of the cross that towered over Cuelgamuros Valley in the Sierra de Guadarrama. This cross was originaly built by Spanish dictator Francisco Franco to honor those who died during the Spanish Civil War. However, only two names are actually commemorated— those of José Antonio Primo de Rivera and Franco himself.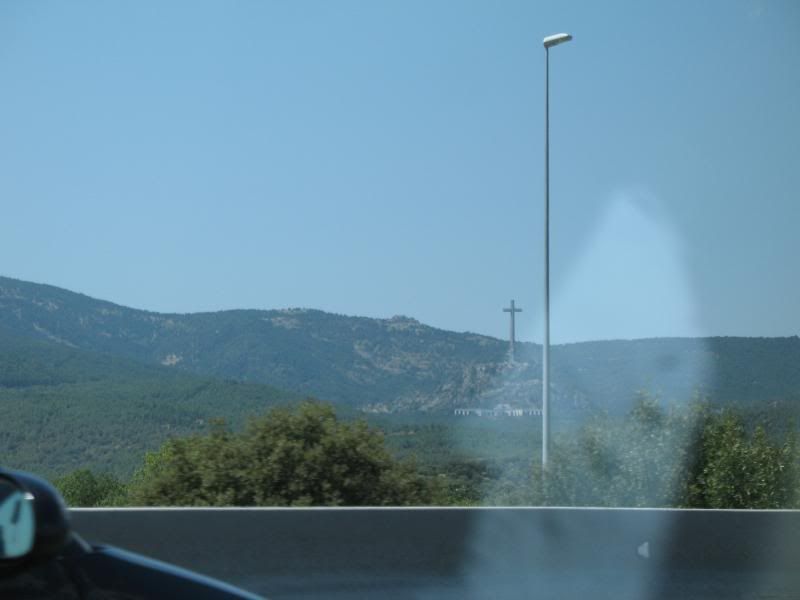 Our route caused us to pass through numerous small villages, all of which were delightful. Many had old buildings with roots from the Renaissance, such as this church.

And then suddenly, there we were, crossing the Tormes River with Salamanca's brilliant scenes blinding us in the face.

We fumbled and eventually stumbled our way into finding our hotel, Hosteria Casa Vallejo and then began exploring the sights Salamanca had to offer.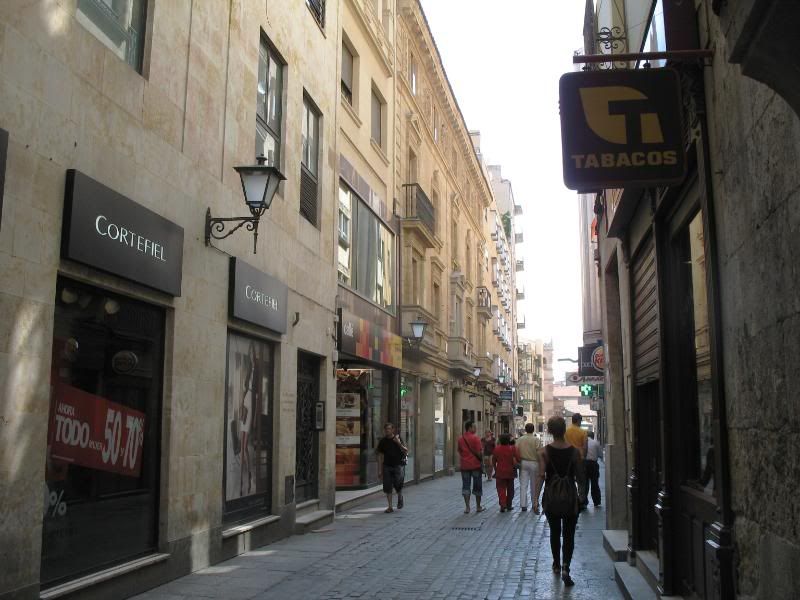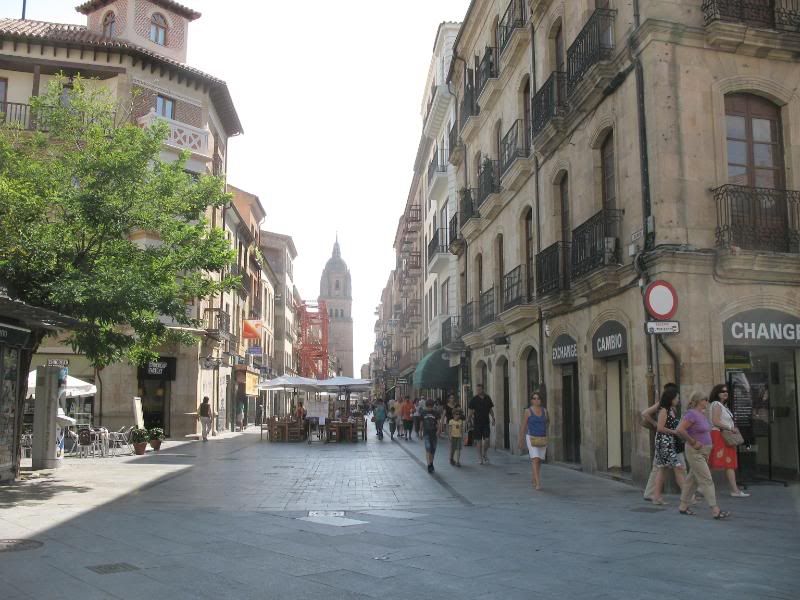 Jamón (ham) and other delicious cured meats are widespread in the Spanish culture.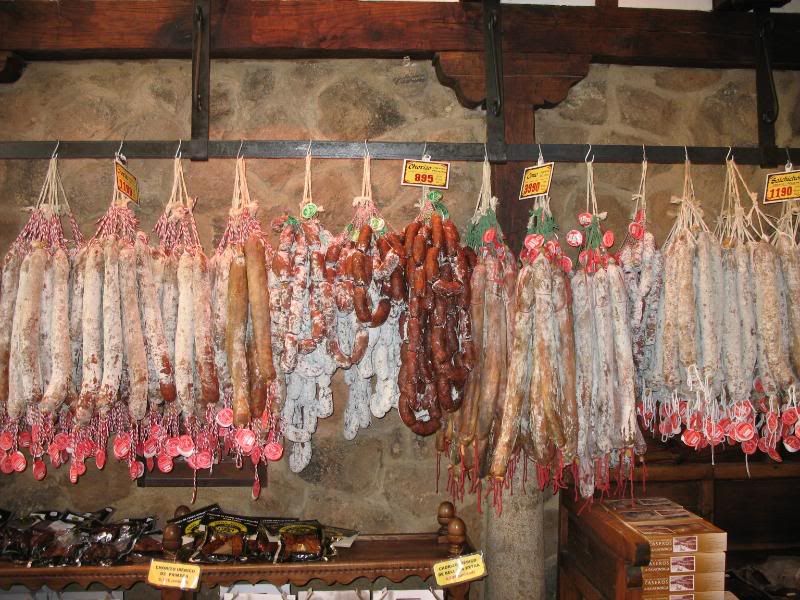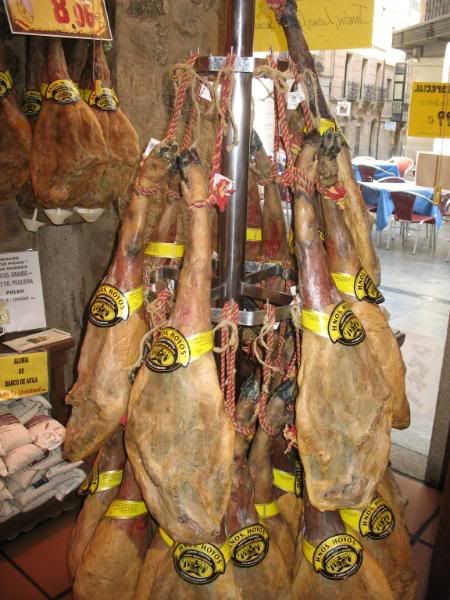 The Plaza Mayor is the central square in the city. Constructed by Andrés García de Quiñones at the beginning of the 18th century, was originally a venue for bullfights but is currently used primarily for concerts and is the place to be seen during the warm summer nights.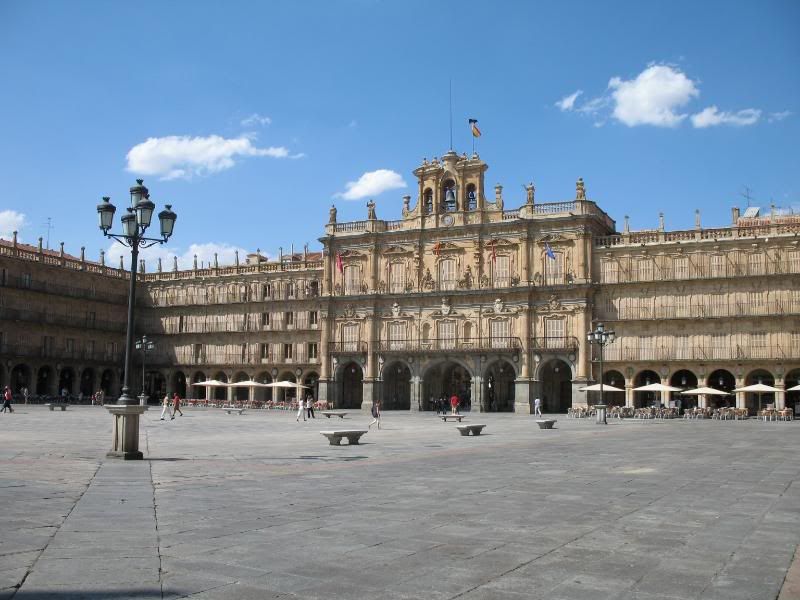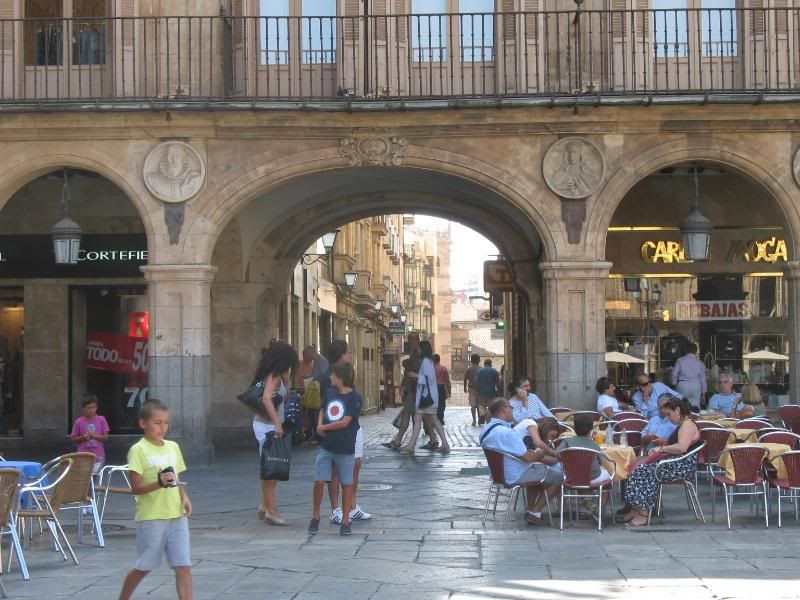 The Catedral de Salamanca consists of two parts, one built in Romanesque style during the 12th century, and the other built in stages from 1509 to 1734 combining Late Gothic architecture with a Renaissance flare. In essence, its a melting pot of European Christian architecture.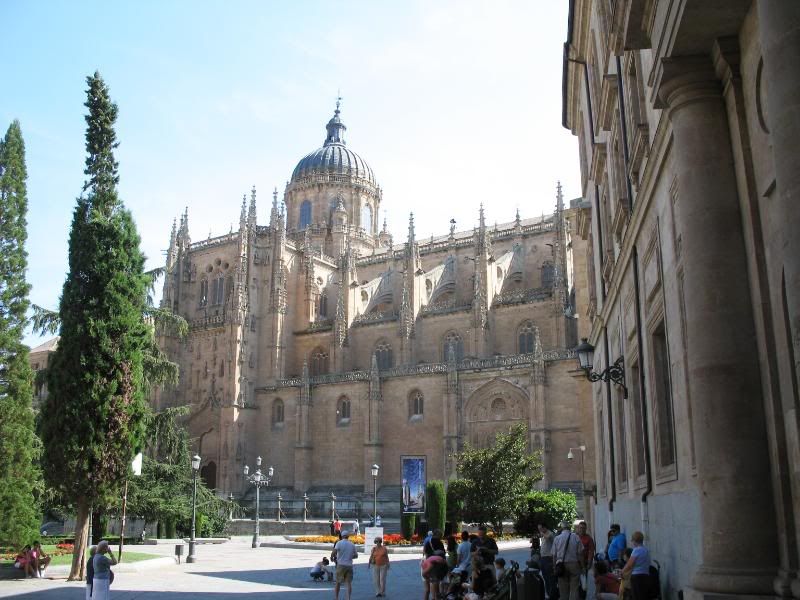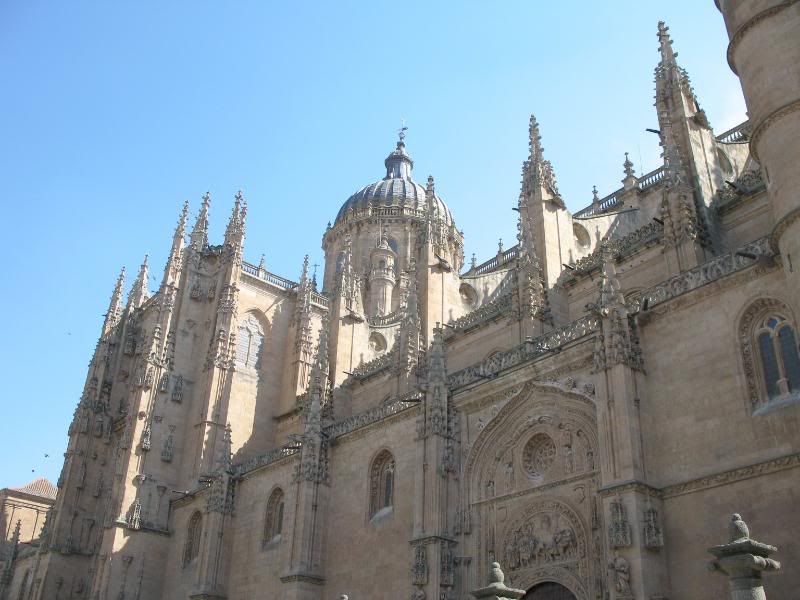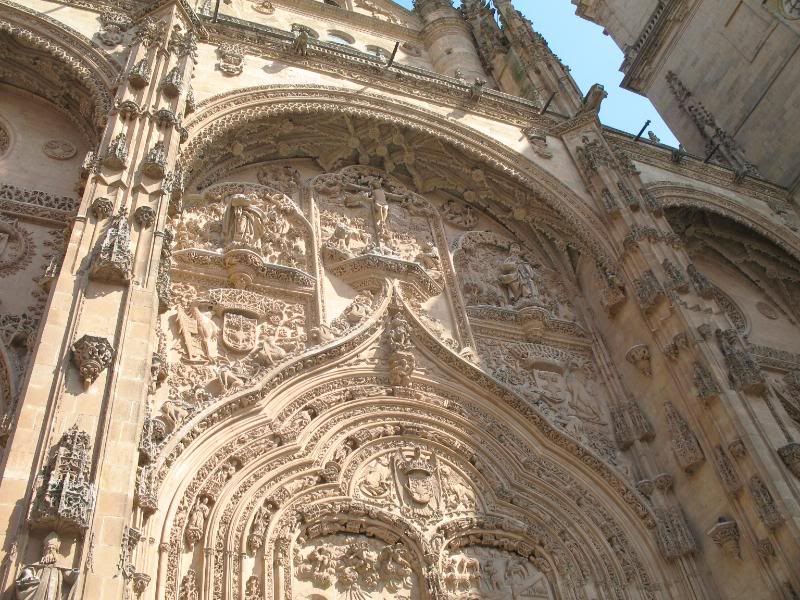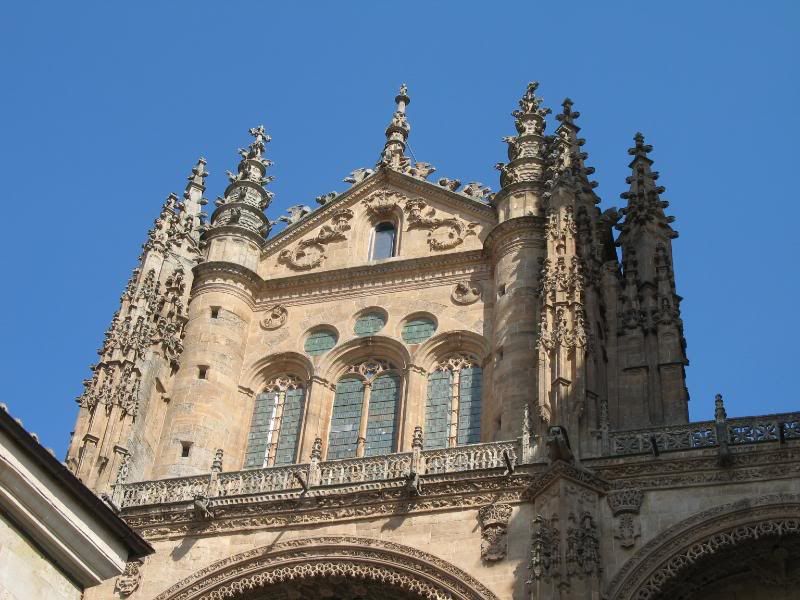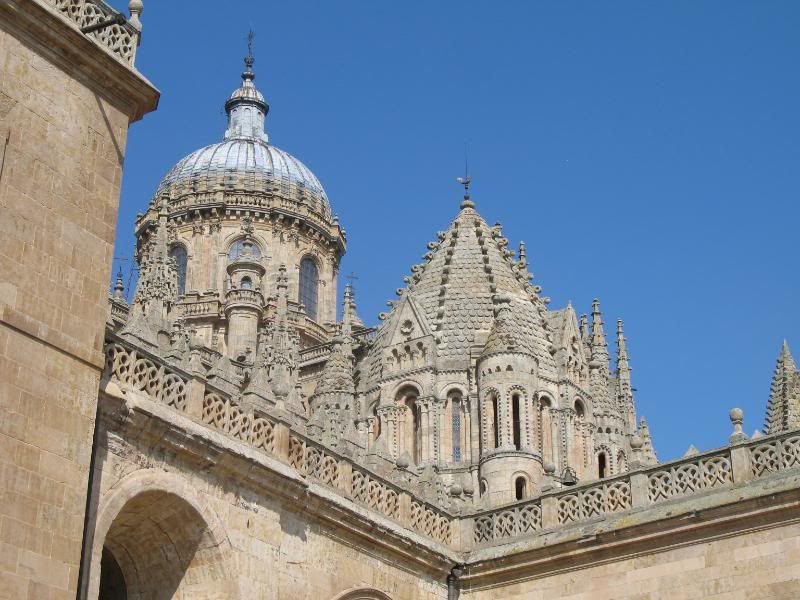 Inside the Catedral.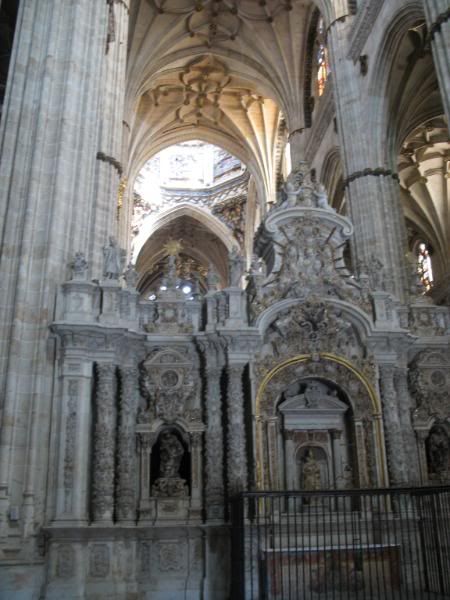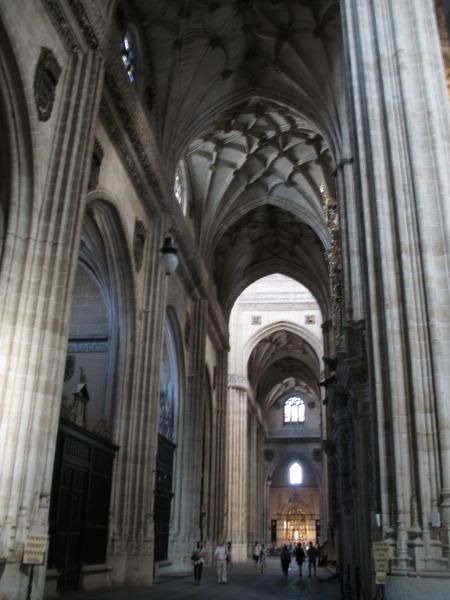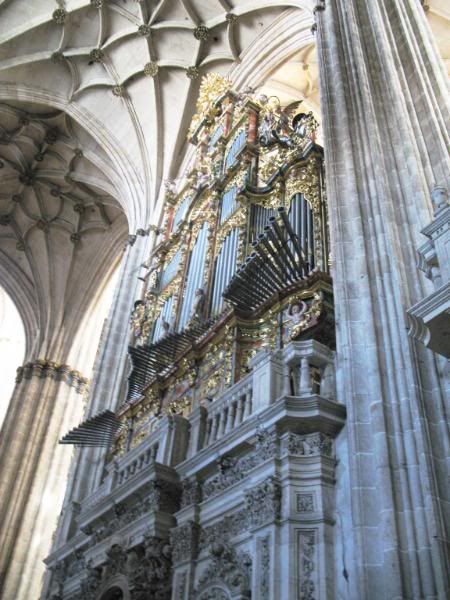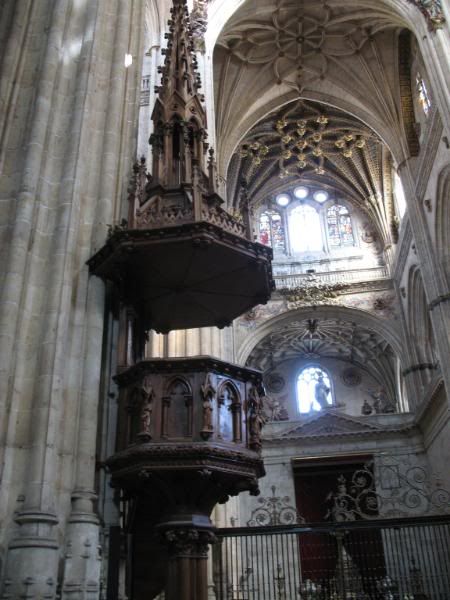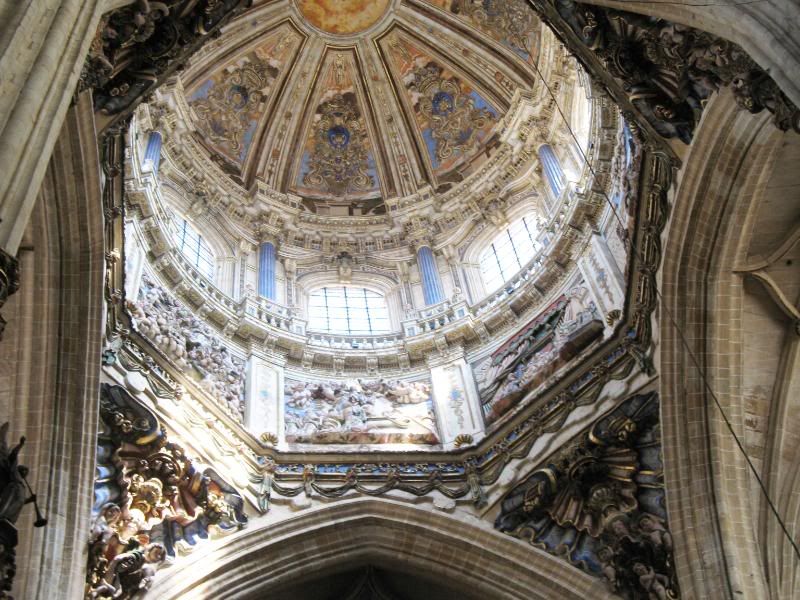 The Universidad de Salamanca, the oldest university in Spain, is a prestigious school that is perhaps more known to tourists for the famous tiny frog that lies on the head of a skull in a fantastically ornate facade.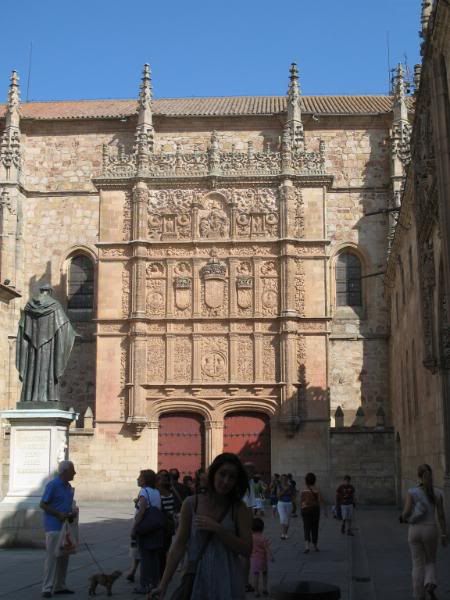 This La Rana has quite a legend.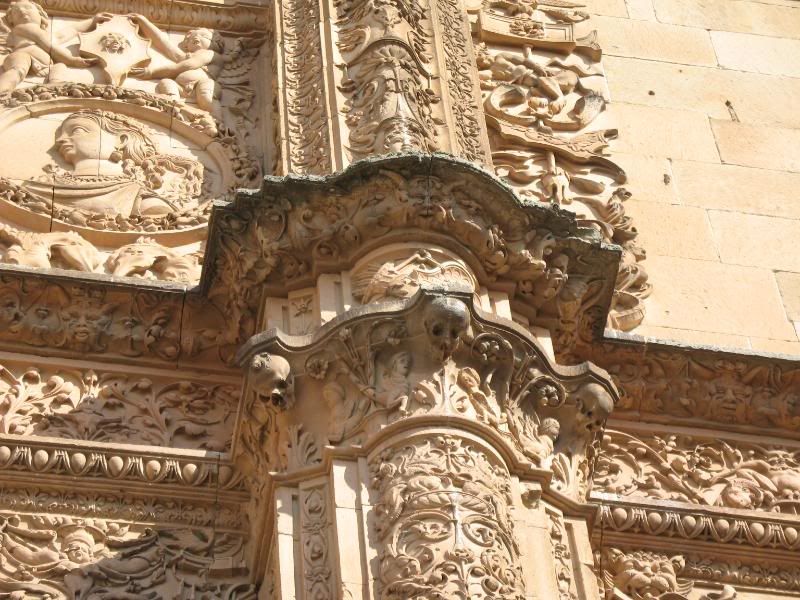 Whether you believe in the legend of this minuscule frog or not, the Universidad de Salamanca is one of the most beautiful campuses I have ever seen.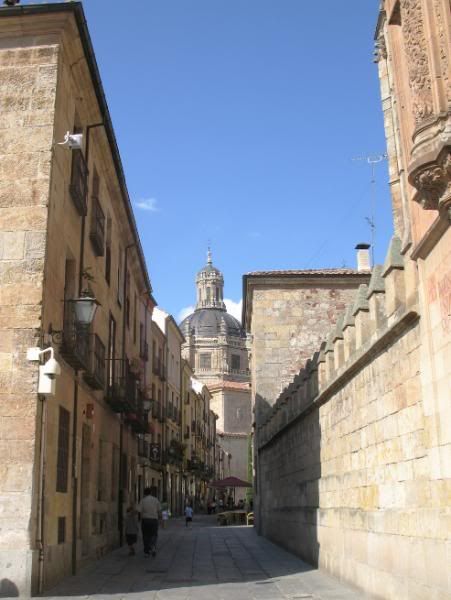 The site I found most appealing in Salamanca was the Puente Romano. Appropriately named, this bridge is of Roman origin spanning 150m across the Tormes River, flaunting 26 arches.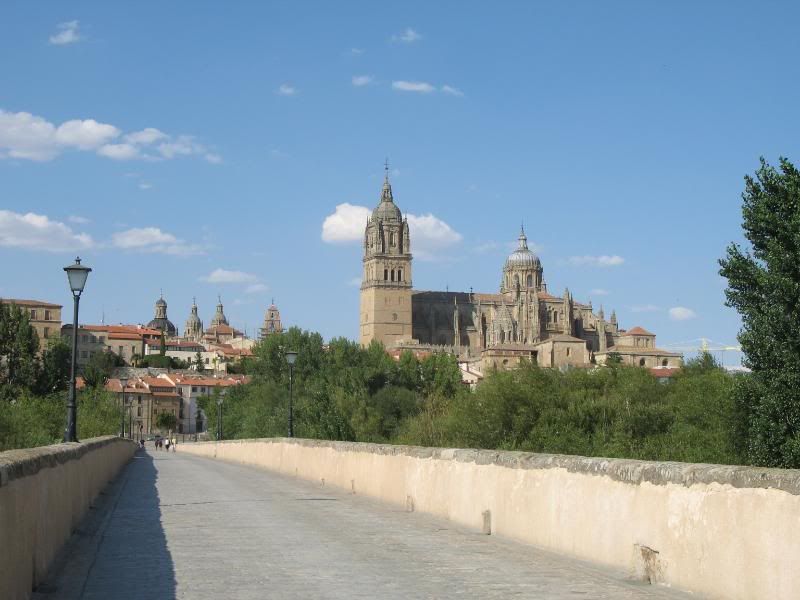 This bridge and it's modern neighbors harbor some of the best views of Salamanca.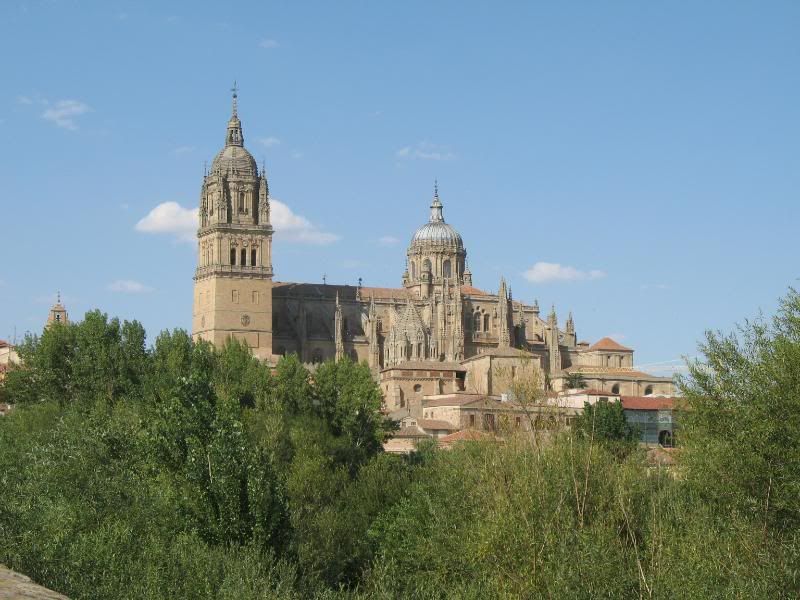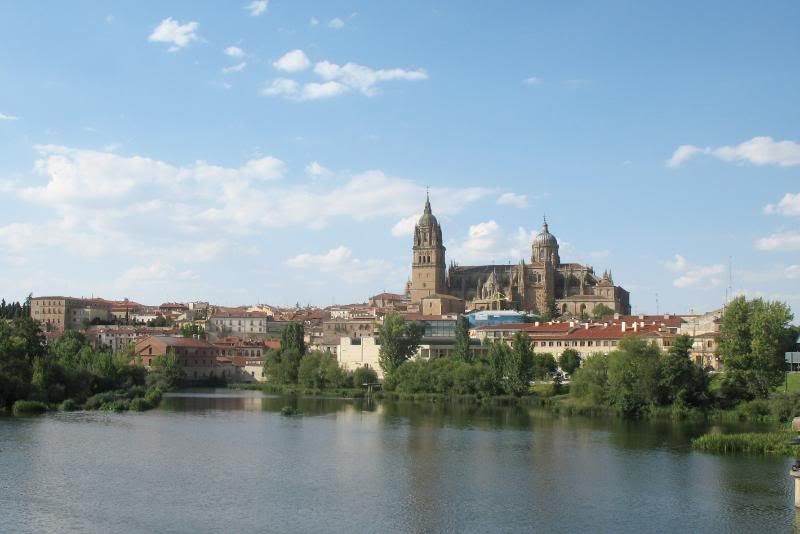 I give Salamanca a big thumbs up!
Aside from skiing, biking, and all outdoorsy things,
Brittany Walker Konsella
also loves smiles and chocolate 🙂 Even though she excels at higher level math and chemistry, she still confuses left from right. Find out more about
Brittany
!
Latest posts by Brittany Walker Konsella (see all)