(Last Updated On: November 7, 2008)
TR: Winter Wonderland
11-6-2008
Mt. Baldy
Frank, Sydney, Rob, Brittany
On Sunday, the four of us went for a mountain bike ride on some of the higher elevation trails. These trails had little to no snow on them at the time, but we went knowing that two big fronts were on the way. We sensed that winter was coming. We were right. This was the view we had from our window on Sunday night.


Three days later, the drab brown color was covered in a blanket of snow. The mountains had been magically transformed into a Winter Wonderland. Some people say winter starts on the December solstice. I say it starts when the snow comes.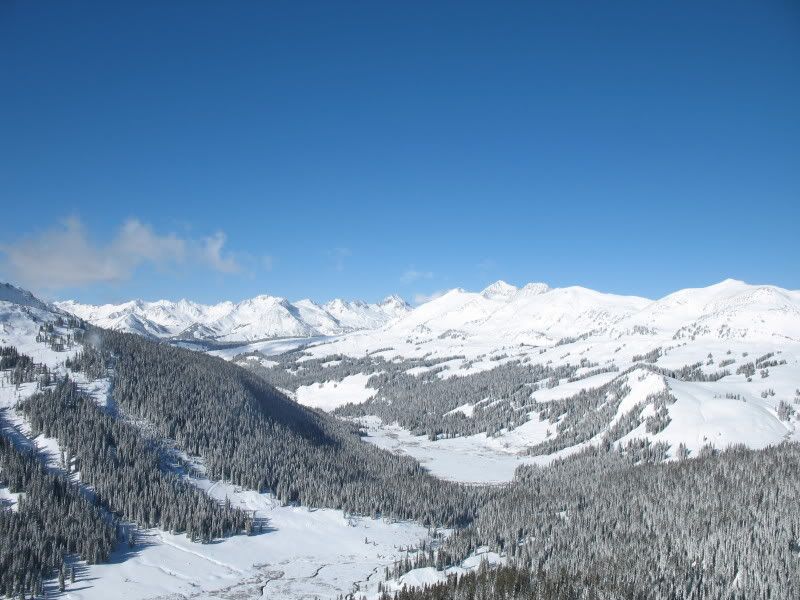 "Come play with me in the snow," I said to Sydney. "Okay, let's play!" It didn't take much to convince the boys either. So off to play we went.
Sydney and I were double-excited because we had new toys to play with. We had both purchased sleds for ourselves to use this winter. It was time to break out the new toys and play with them!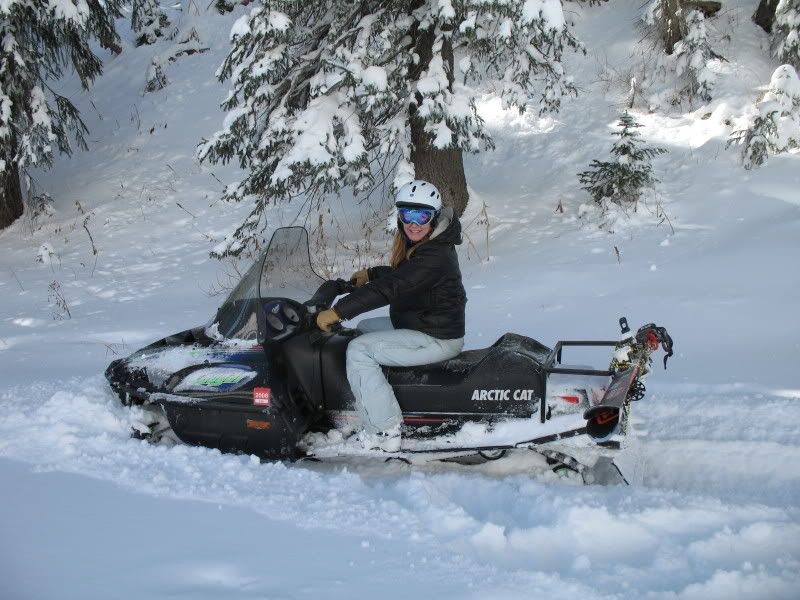 My Arctic Cat Cougar and I had a rough start. But then we realized that she just needed some new spark plugs to get her purring again.


After that, she purred happily all day 🙂
We played on the sleds for awhile, exploring what our Winter Wonderland had to offer. We set our sights on Halloween Bowl on Mt. Baldy and the skinning began.


Snow is so wonderful 🙂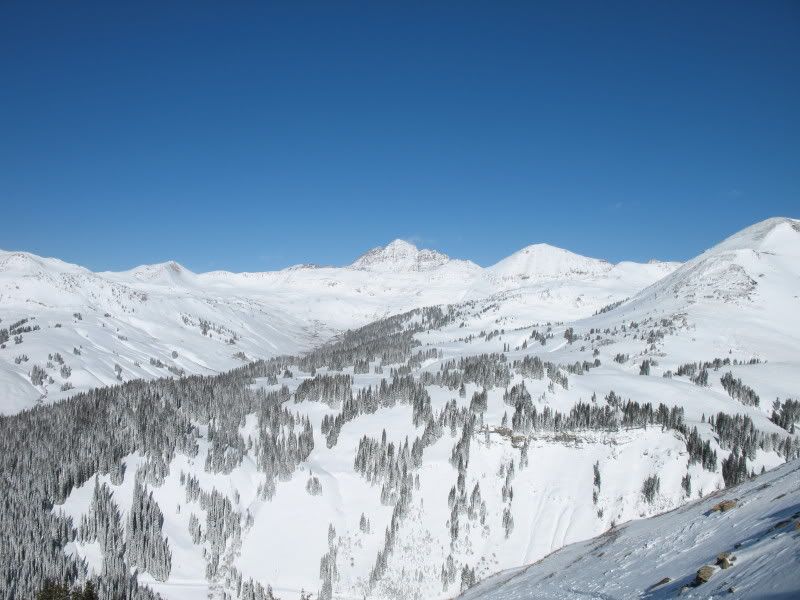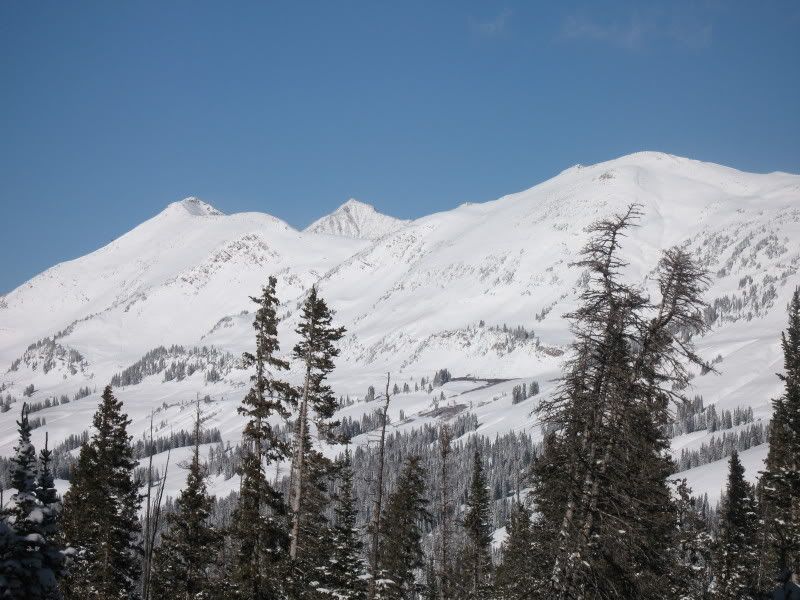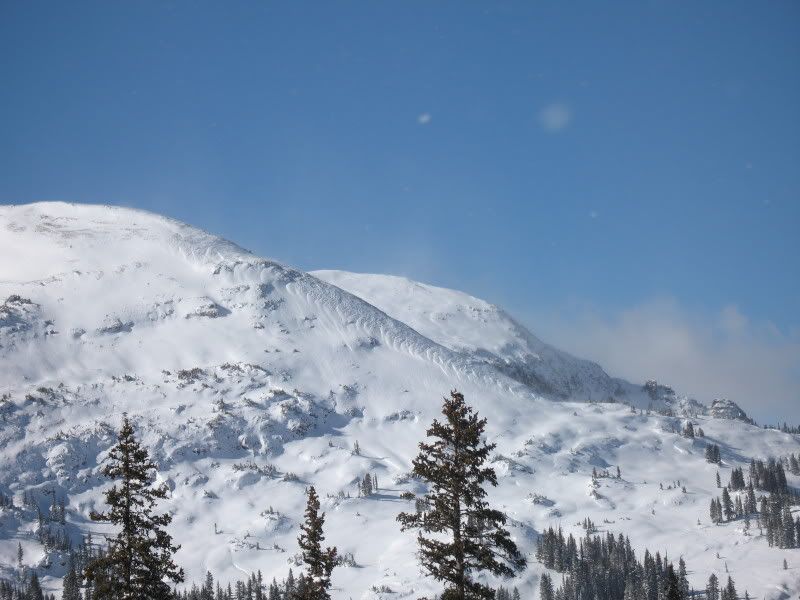 Purple was looking mighty tasty.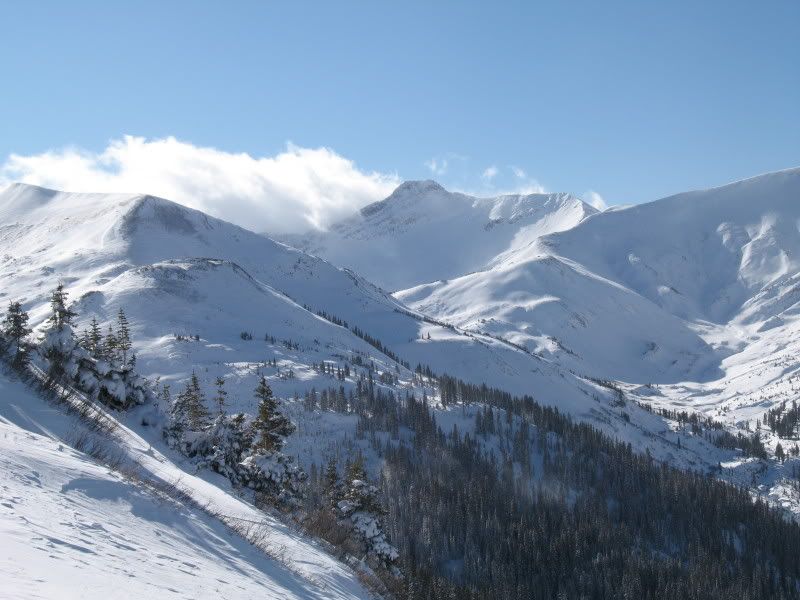 And then the skiing began. Frank took first tracks.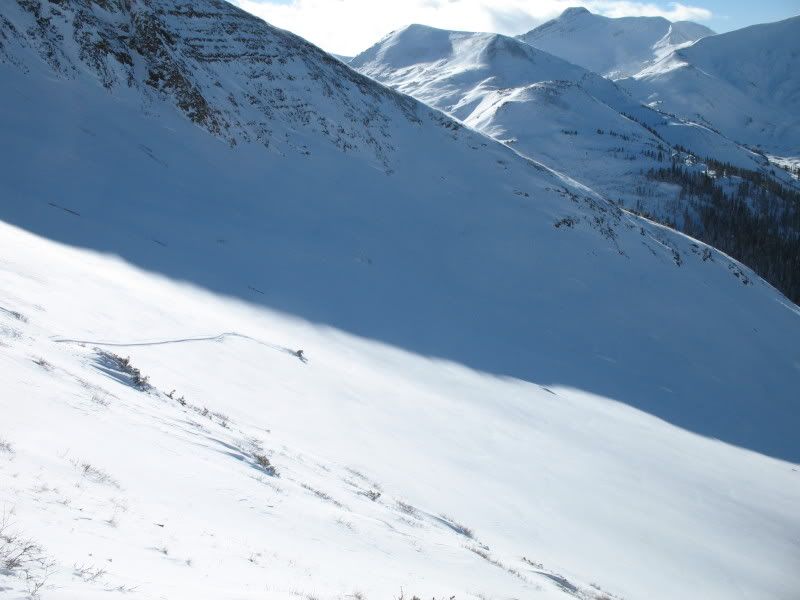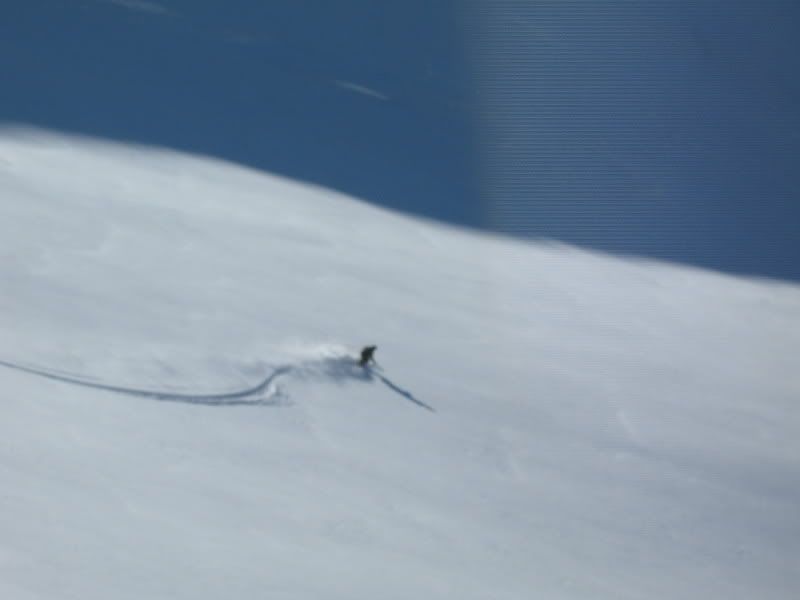 Frank took a moment to admire his tracks.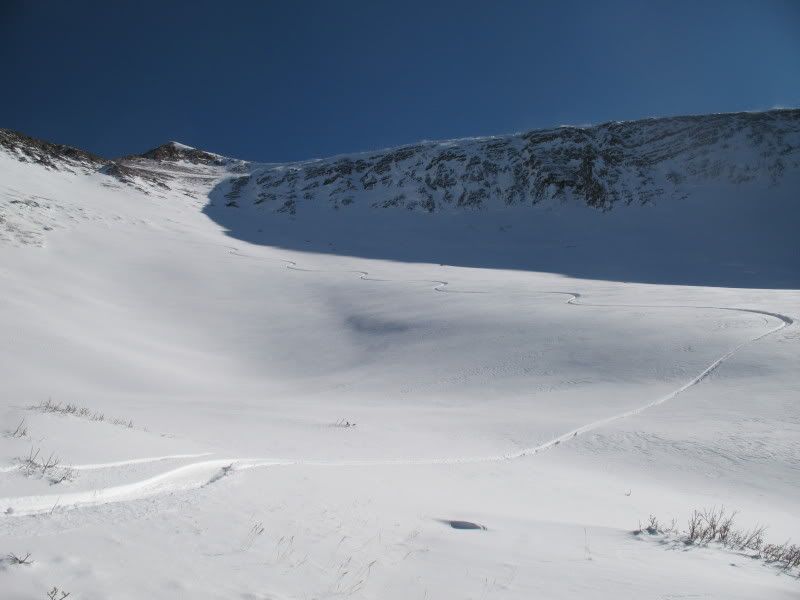 Syd's turn!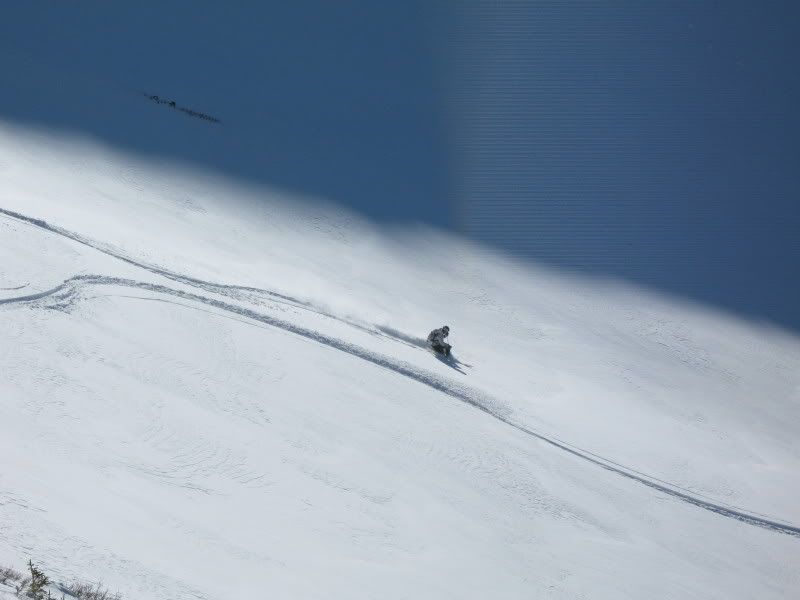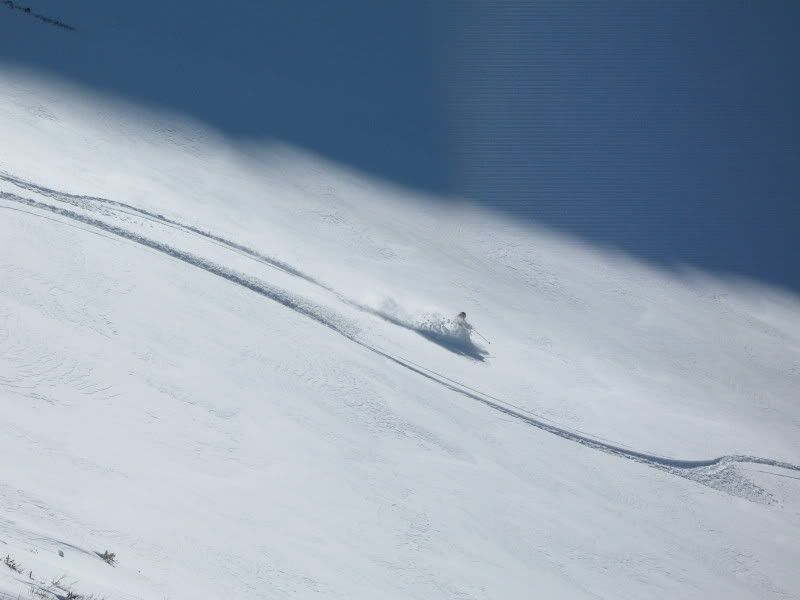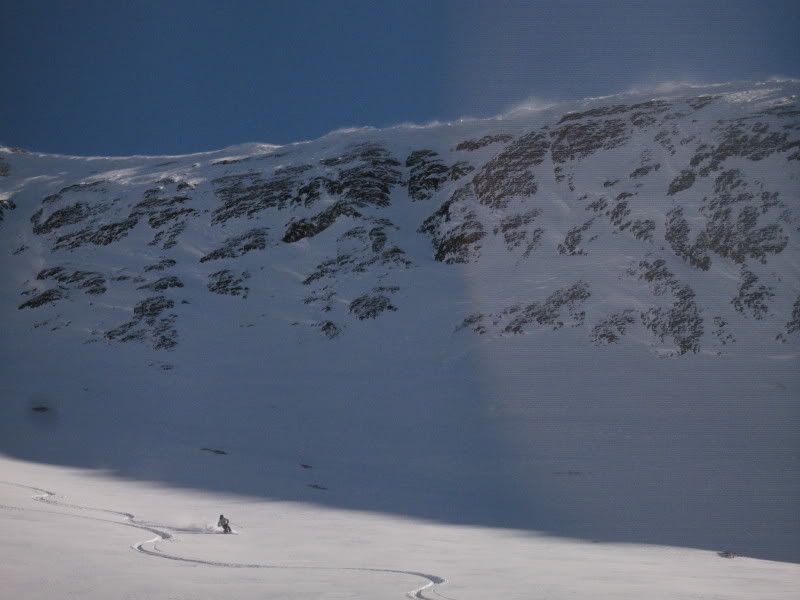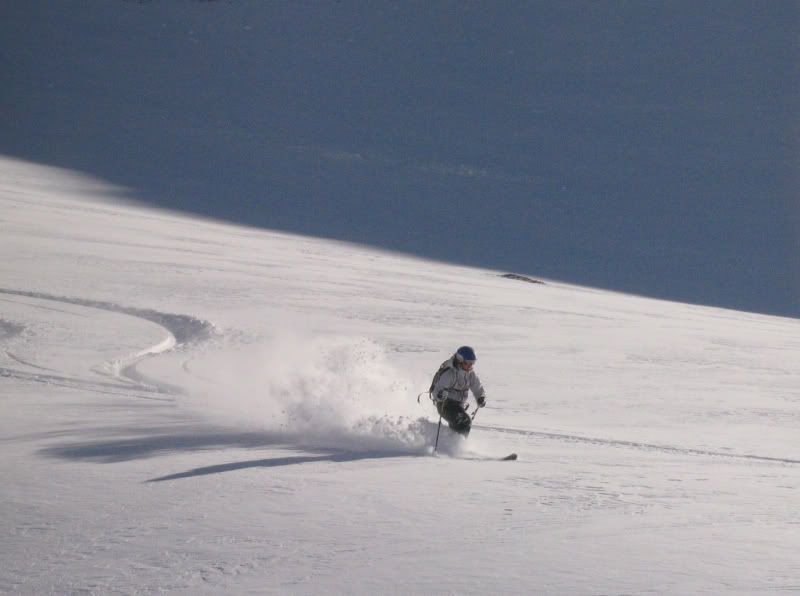 Rob left a trail of smoke behind him 🙂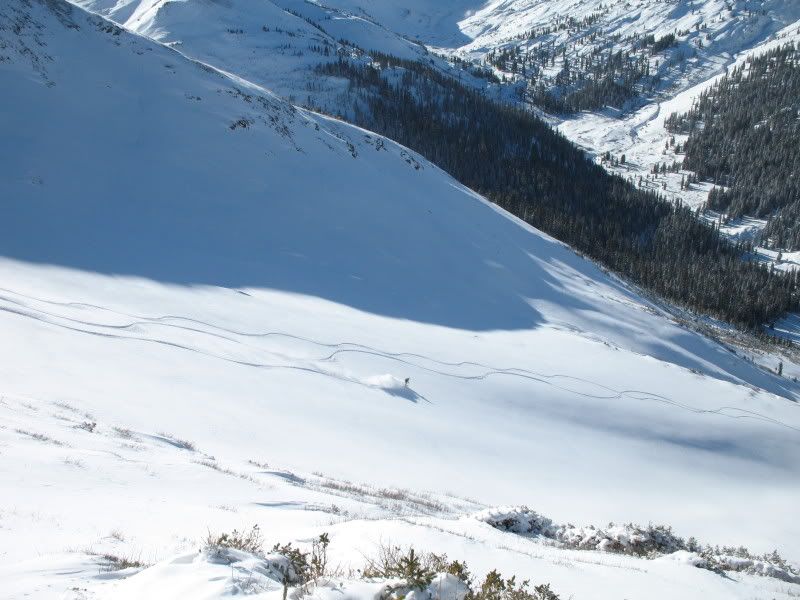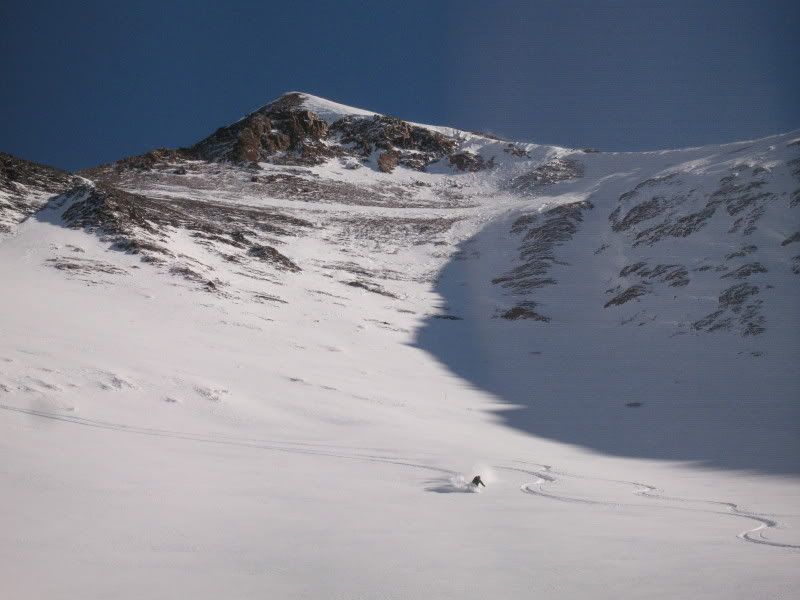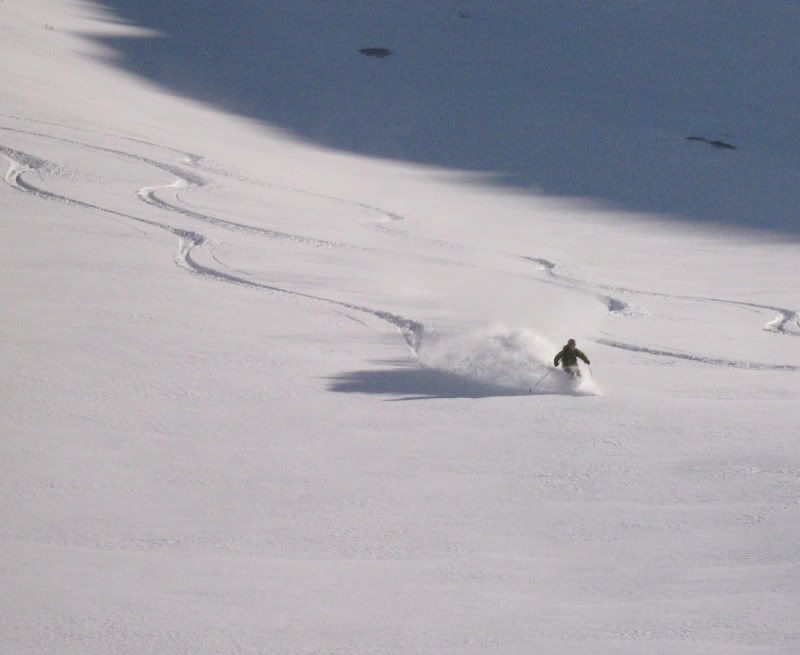 Then Rob decided to bond some more with the snow.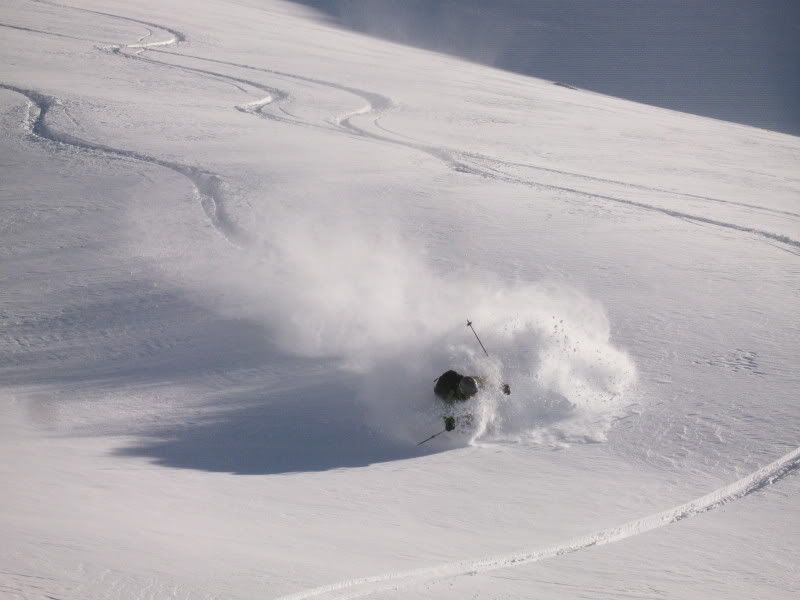 But he still came up smiling.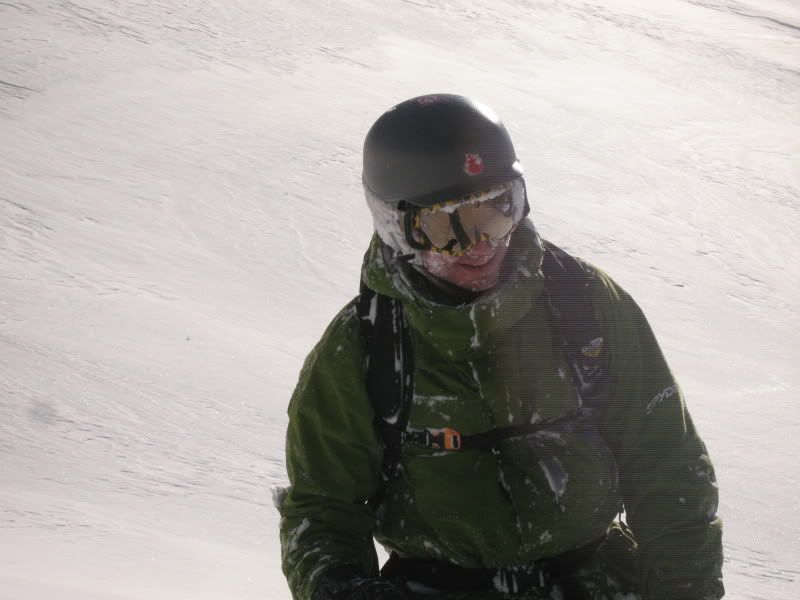 I love snow too 🙂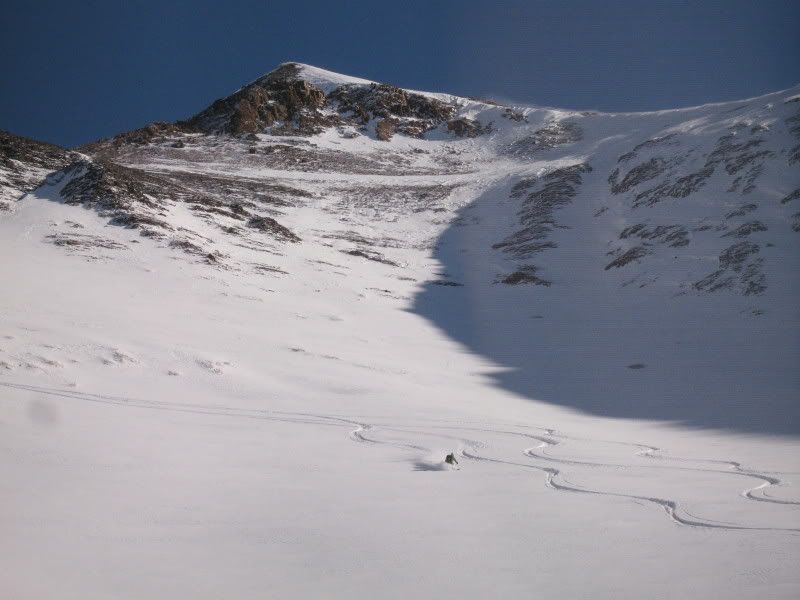 The turns were great- perfect fluffy pow. Of course, there wasn't much base, yet we hit very few rocks. Yay for snow-season! It's finally here. Now, bring us some more!!!!
Aside from skiing, biking, and all outdoorsy things,
Brittany Walker Konsella
also loves smiles and chocolate 🙂 Even though she excels at higher level math and chemistry, she still confuses left from right. Find out more about
Brittany
!
Latest posts by Brittany Walker Konsella (see all)