(Last Updated On: January 5, 2009)
Mini-golf is something skiers talk about when they refer to short pitches. They are nice for high-consequence, technical lines, and when conditions are a little sketchy. While our snowpack is getting better here in Crested Butte, we still aren't at a point where we can just ski everything we see with no worries. So, when Jason, Eric, and Seton offered to show Brittany, Zach, rob, and I their golf course, we jumped at the chance. The light was a little gray, so the photos aren't great, but here they are:
Part of the zone:

Eric: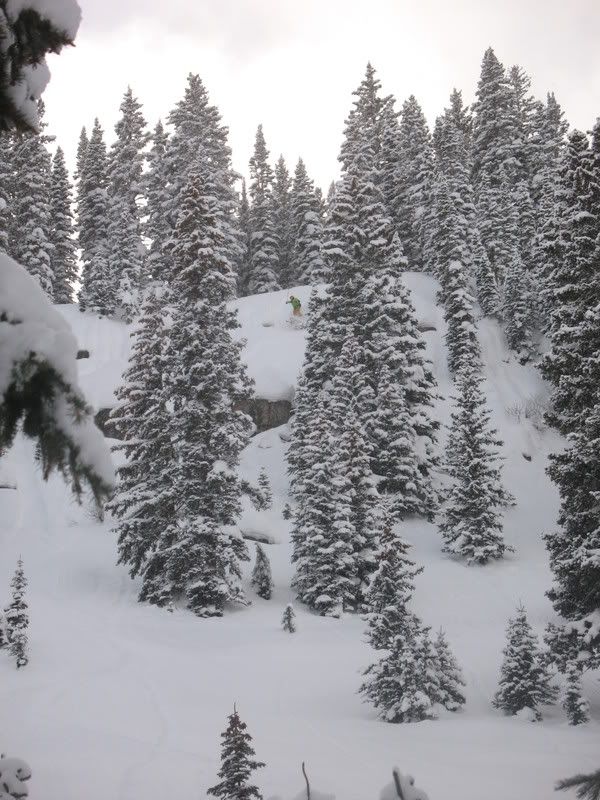 Zach races his slough: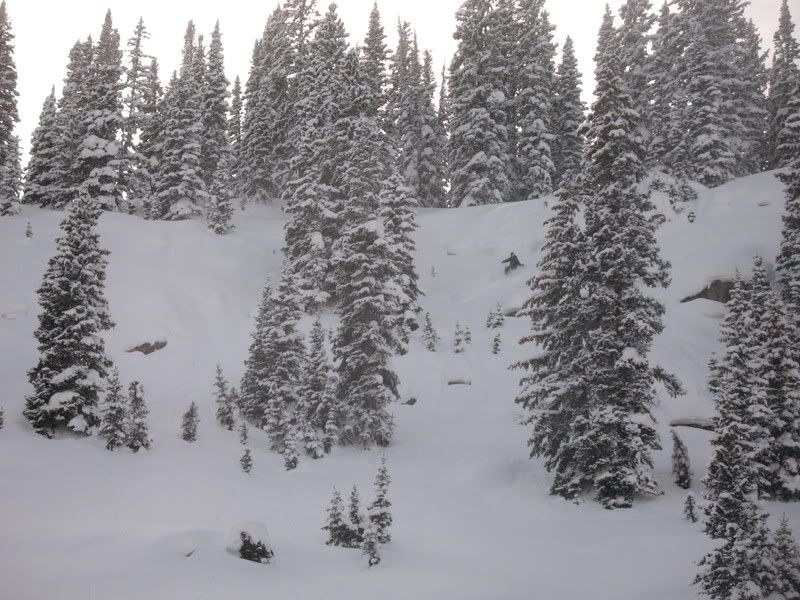 Seton: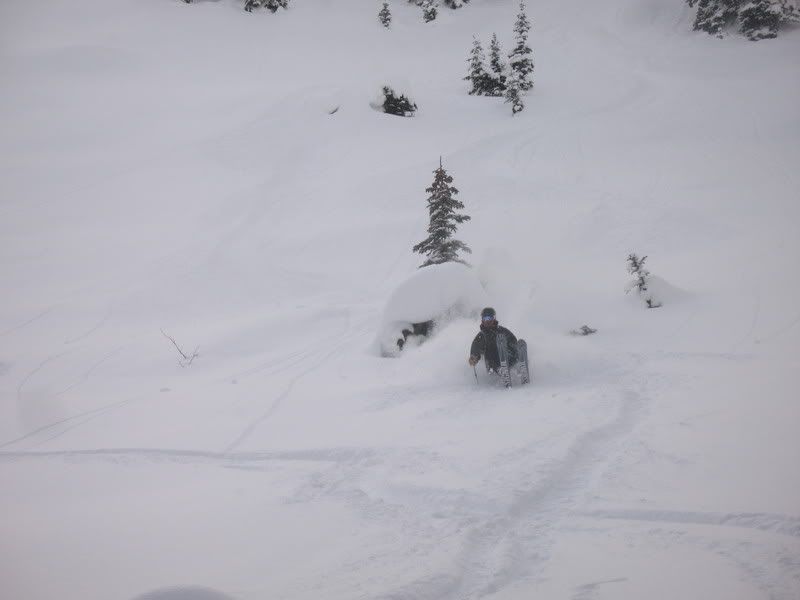 Back to Zach:

Weird tree kicker for Zach:

It was a great day. My first run was my favorite so far this year. I had some snow moving with me, but I got out in front of it just in time and raced it to the bottom. Playing with slough really brings another element to skiing, kind of like a surfer in a tube (or so I've always thought, as a non-surfer). We'll be looking forward to hitting this area again soon.
Frank
loves snow more than anything... except his wife.  He ensures his food is digested properly by chewing it 32 times before swallowing.He is a full-time real estate agent serving
Crested Butte and Gunnison
and would be honored to send you his
monthly newsletter.
Latest posts by Frank Konsella (see all)