Accessing ski terrain via snowmobile is pretty much like being given the keys to the candy store. That's especially true here in Crested Butte, where the heavy snow zones are all miles away from anywhere a car or truck can get. But once you've gotten a snowmobile, the next question becomes "How do I attach my skis to the snowmobile?". The worst way is to attach the skis to your backpack, possibly catching the skis on trees and definitely making for a sore back. The next worst way is to place the skis on top of the running boards and attach them with some bungee cords. I used this method for years, but it tears your seat apart, takes time to set up, and is only good for one pair of skis.
Once skiers get serious about sled skiing, they will often purchase a rack from Cheetah Factory Racing. They're nice, but they're very expensive, and they put the weight of the skis right on the tunnel, which has bent the tunnel of a number of my friends' sleds.
So, I decided to try my own thing. I've seen a number of homemade ski racks, and most of them seem pretty marginal at best. Perhaps my system will fall into the same category, but so far I'm very happy with it. I purchased gun racks from Cabela's (click on the image at the bottom of this post), and then I tried to figure out how best to attach them to my sled. In the end, the only way I wanted to attach the racks would require welding, which I had done by ACD Welders here in Crested Butte. He was able to weld small brackets directly to my sled as well as tap the holes so I could mount the racks right in them. I added a little bit of rubber padding for shock absorption and lock washers, and voila!, I was done. Some pics:
The welded brackets:

The base of the racks: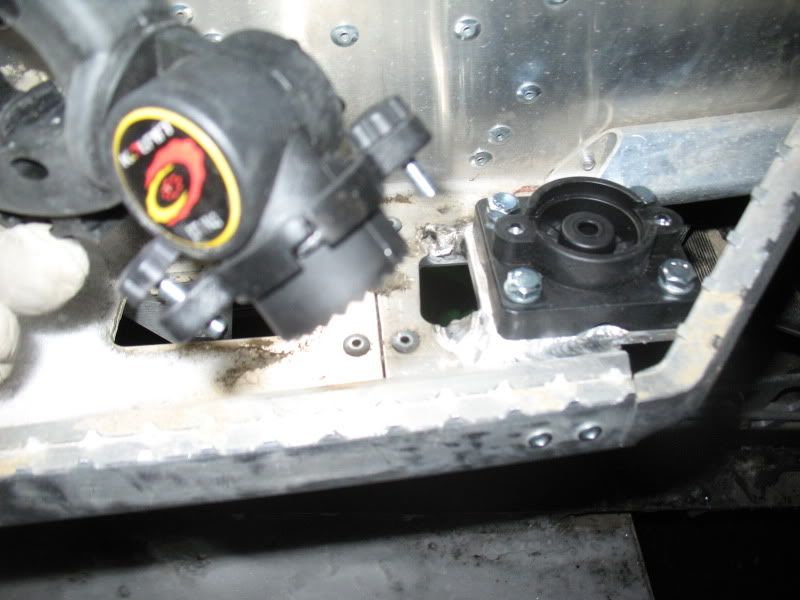 Rear rack: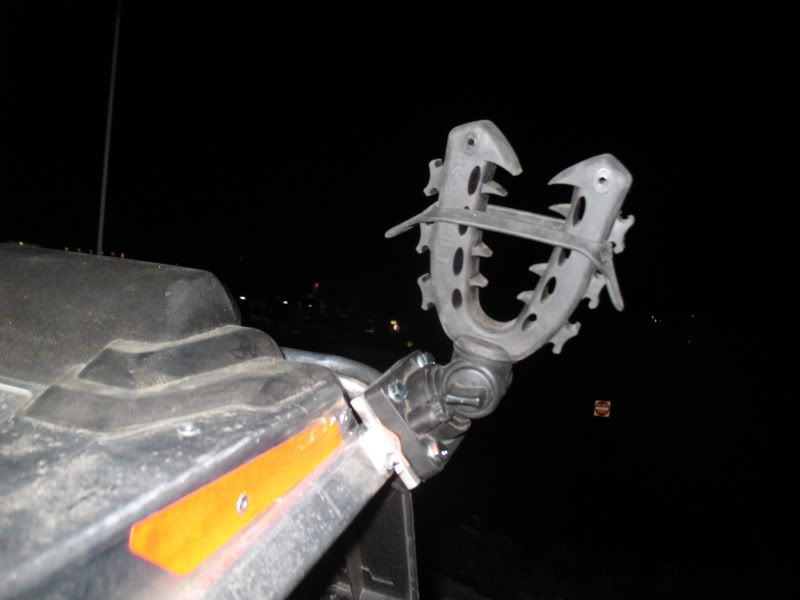 Loaded and ready to go: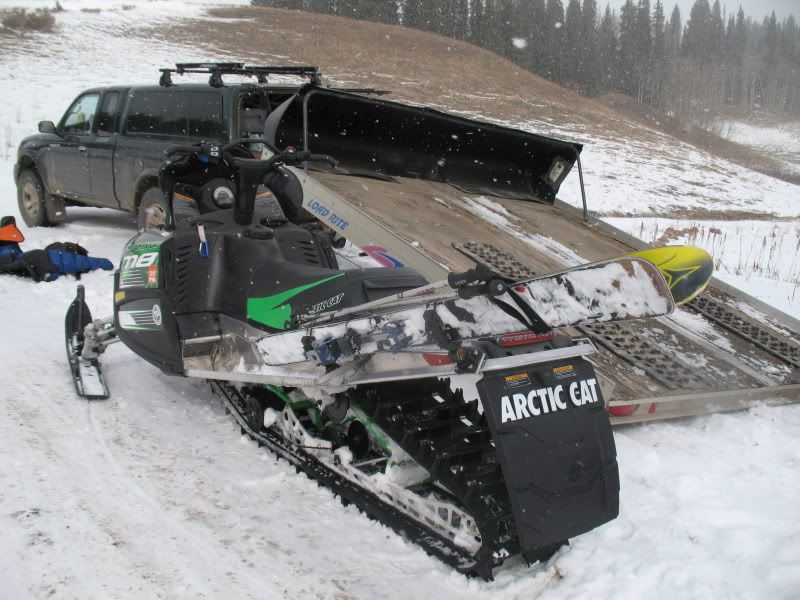 I like the location of these mounts a lot. The weight is placed on the running boards and the bumper, both capable of taking some weight. The racks themselves are fairly flexy, so the hope is that both the skis and the snowmobile will be safe and secure with this set-up.
Anyone have an opinion on this set-up? Good, bad, or otherwise? FYI, my total investment is currently $130.
CLICK BELOW: