At this point in the year, it's always interesting to check out what new avalanche paths have been created or expanded. Their power to uproot huge trees is always amazing to see. Despite the huge winter this year, I think there were bigger slides in 2005, when we had nearly a 100″ storm at new year's, which fell on a week snowpack and started an avalanche cycle that took out 100 year old trees in some cases. Here's a few photos from the Sneffels/ Yankee boy area:
A close-up of the shot above. That's a telephone pole.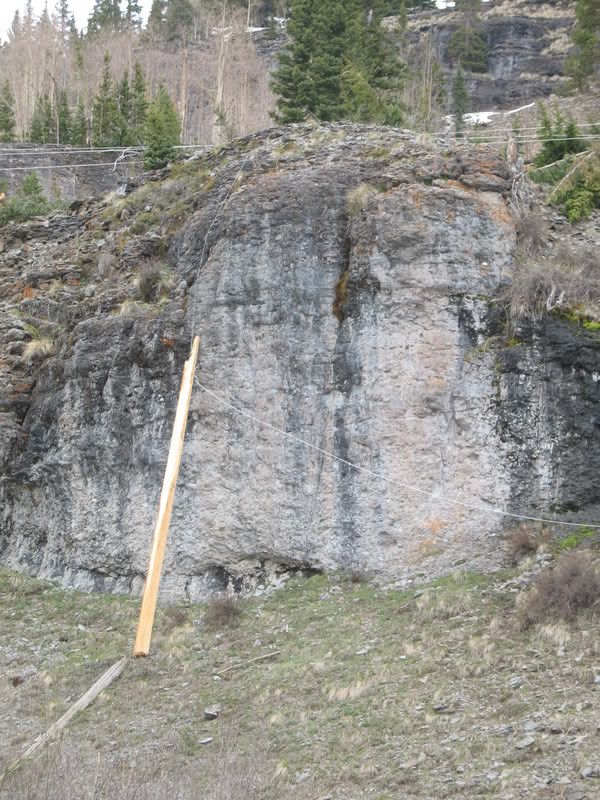 These trees on the approach to Chicago Basin weren't part of a slide, but they did bend and break from this years' heavy snowfall:
Back to Sneffels: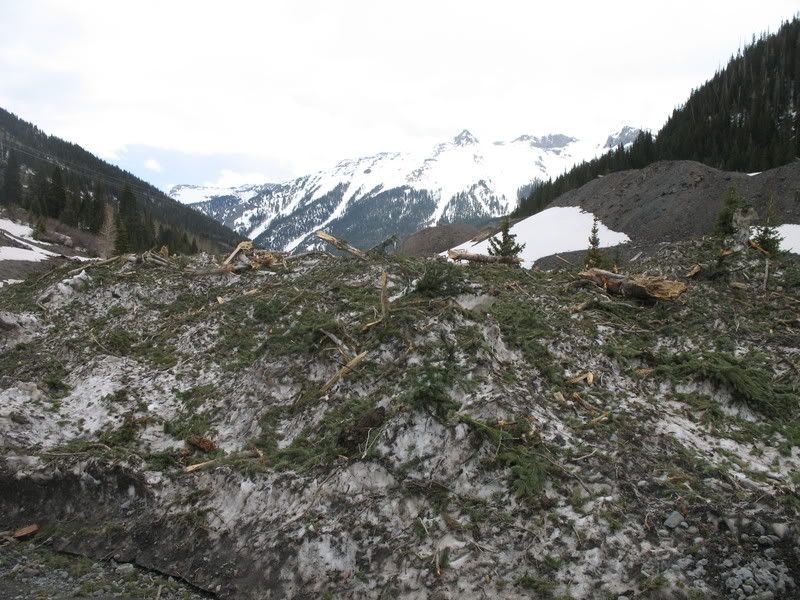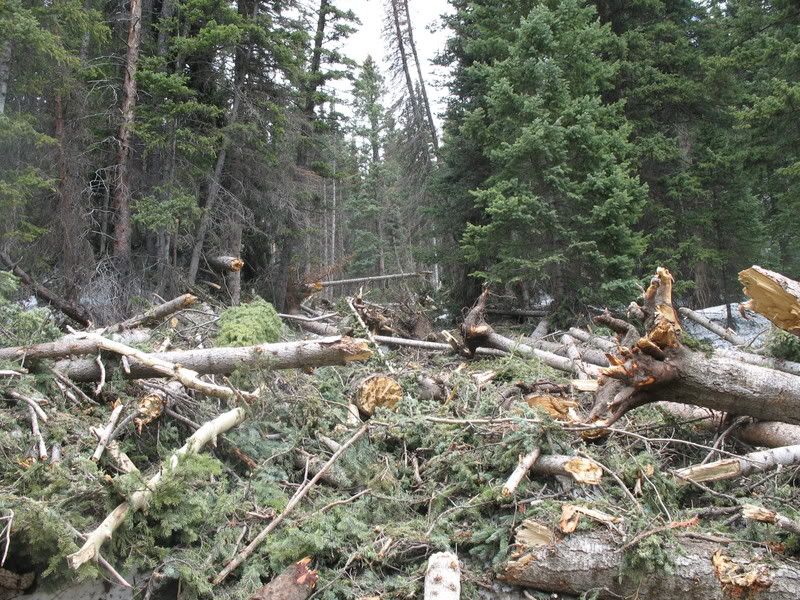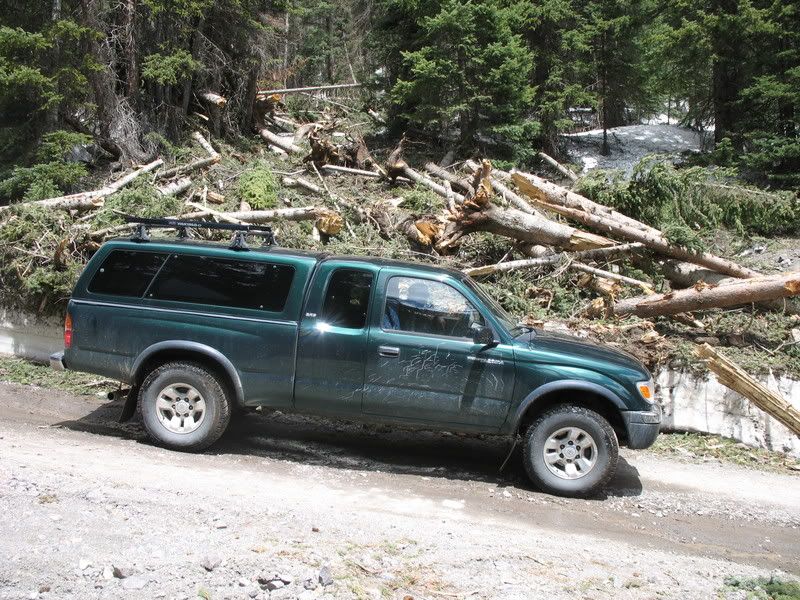 One more from Chicago basin:
Whiterock on 2/9 (photo CB Avalanche center)
Same slide, June 1st:
I'm sure as bike season starts to begin again in the high country, we'll be finding even more evidence of the power of moving snow. In the meantime, there's still good skiing to be had!