TR: Berthoud Pass Flashbacks (28 Dec 2011)
There is no doubt that the skiing conditions are uninspiring due to the season's general lack of snow. But Frank and I are in the Front Range area visiting family for the holidays, and we decided to head to our old stomping ground – Berthoud Pass.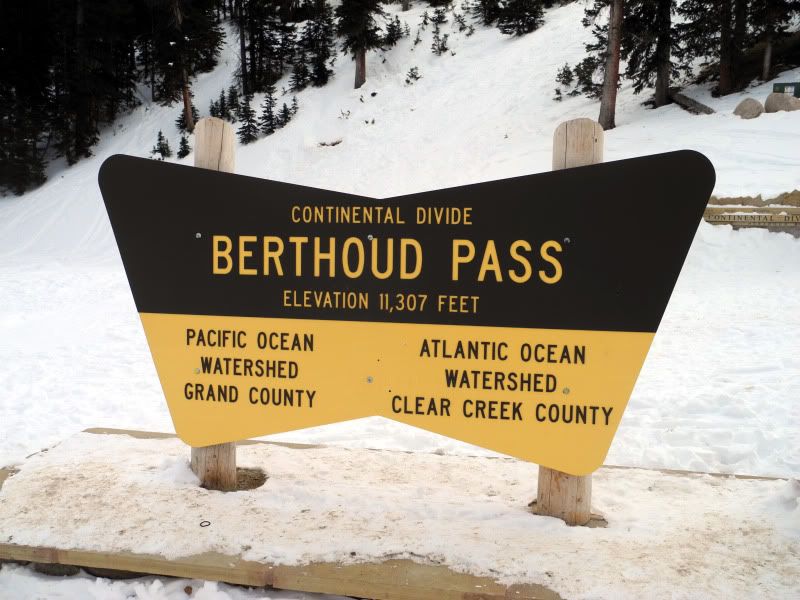 As we made a quick stop in Downieville, wind blasted ice and gravel in our faces. I won't deny that I nearly gave up just then. "Maybe we should just turn around and go back now." But, we were almost there. Why not just stick it out and at least check out the actual conditions on Berthoud Pass? We were pleasantly surprised when we stepped out of the car on top of the pass- the hurricane we'd felt down valley was a mere breeze up high.
Frank and I last skied Berthoud Pass prior to the days of the warming hut. Ah, the memories of changing in the exposed parking lot, with snow and wind blowing all around, trying to buckle icy boots with frozen hands. Today, we decided to reap the benefits of this new shelter.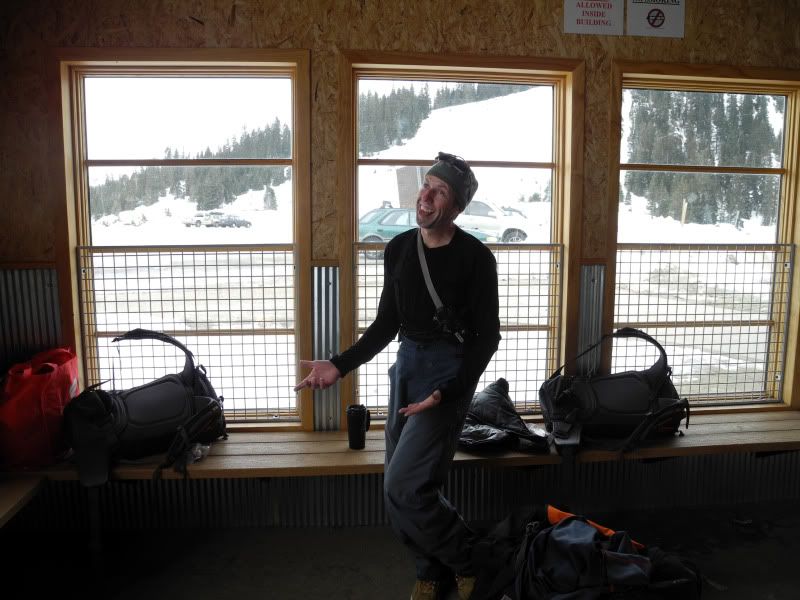 So, the flashbacks of our old stomping ground continued as we began skinning.

The views were beautiful despite the clouds and lack of snow.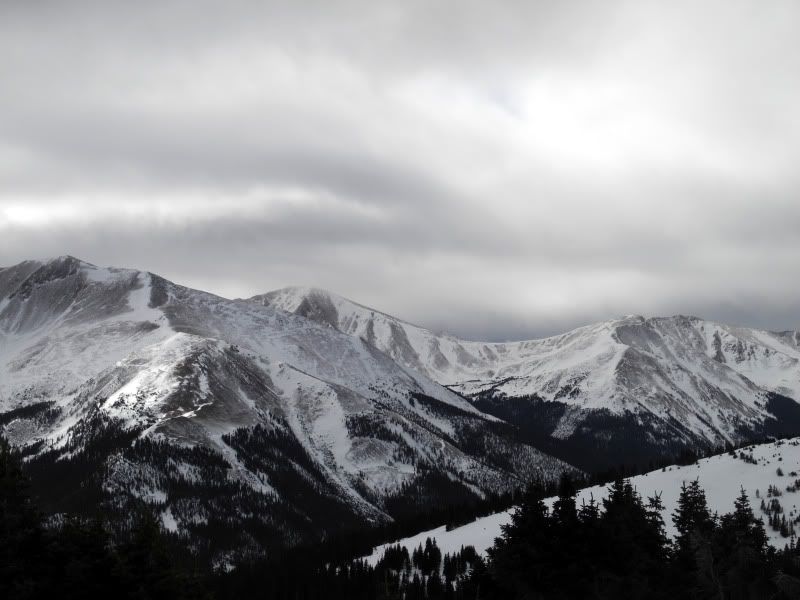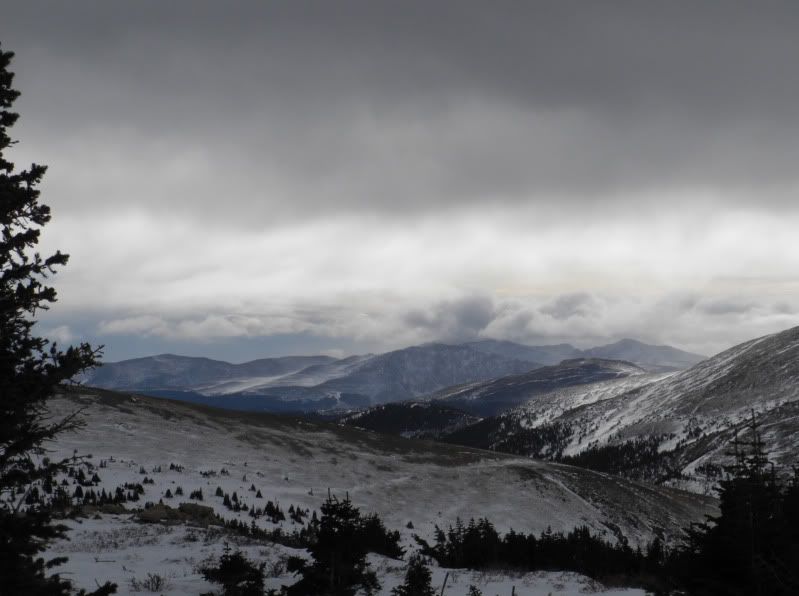 The changeover.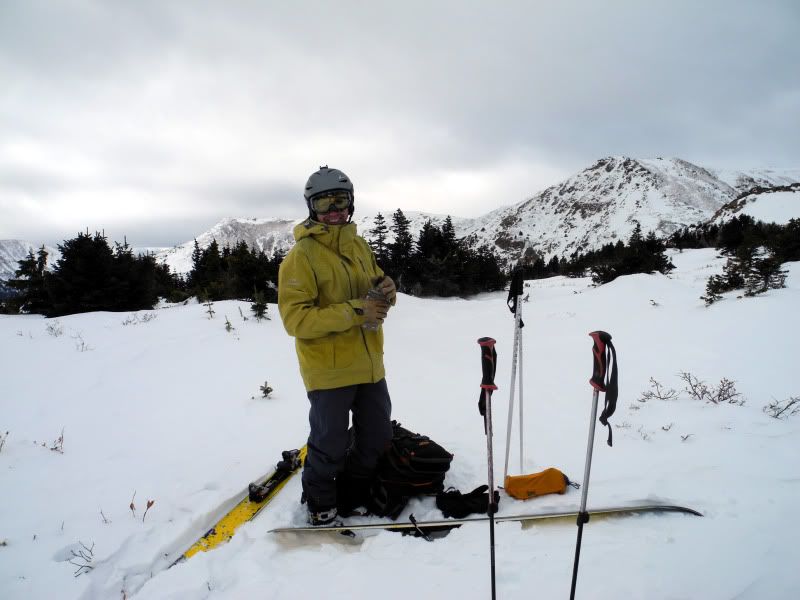 The skiing, although variable, was better than we expected.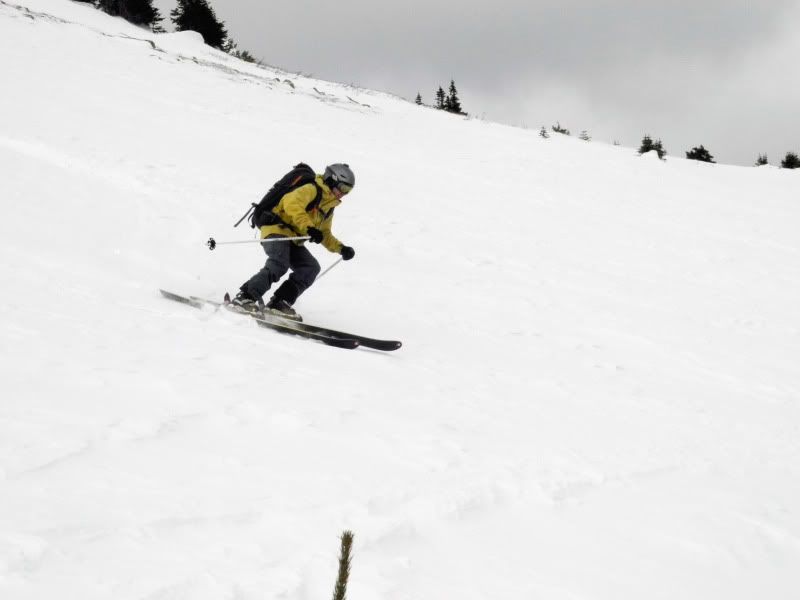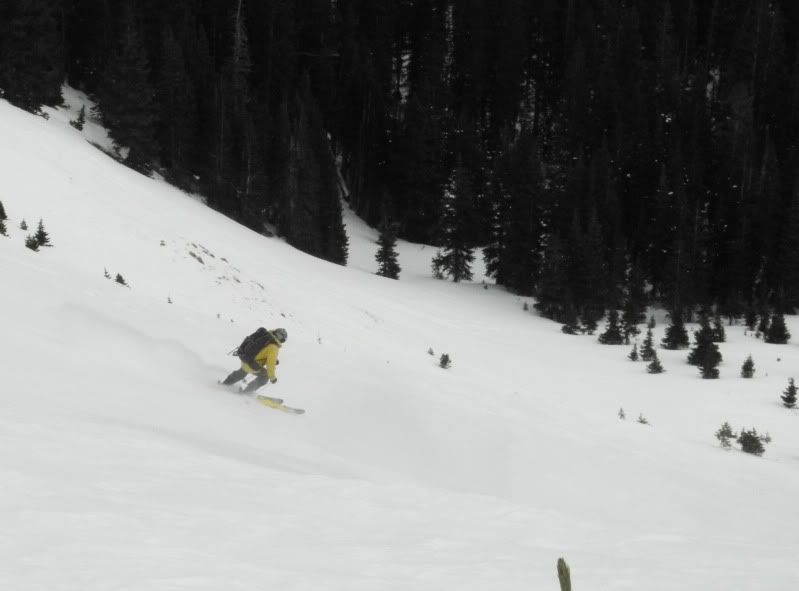 Me.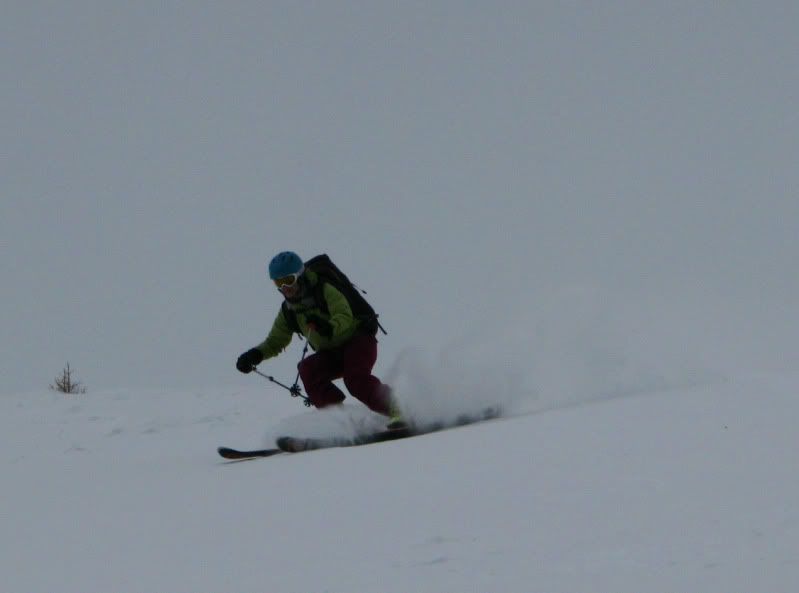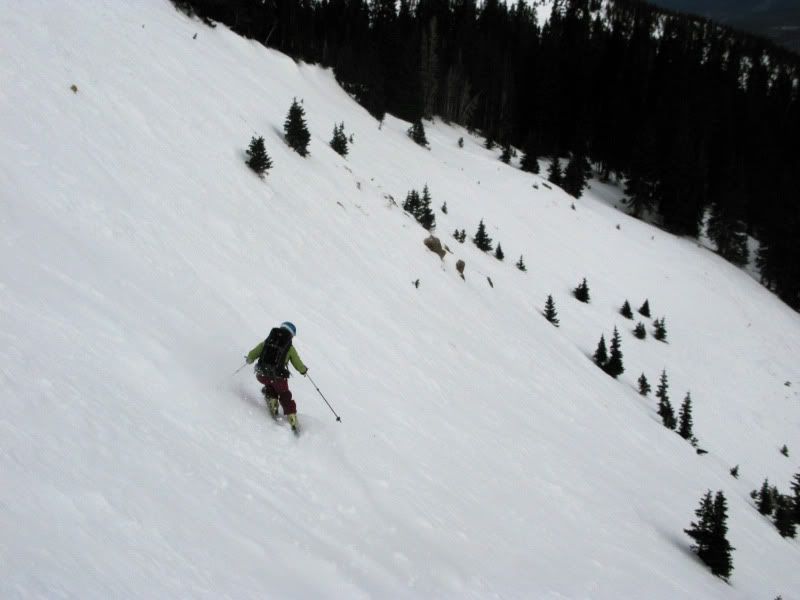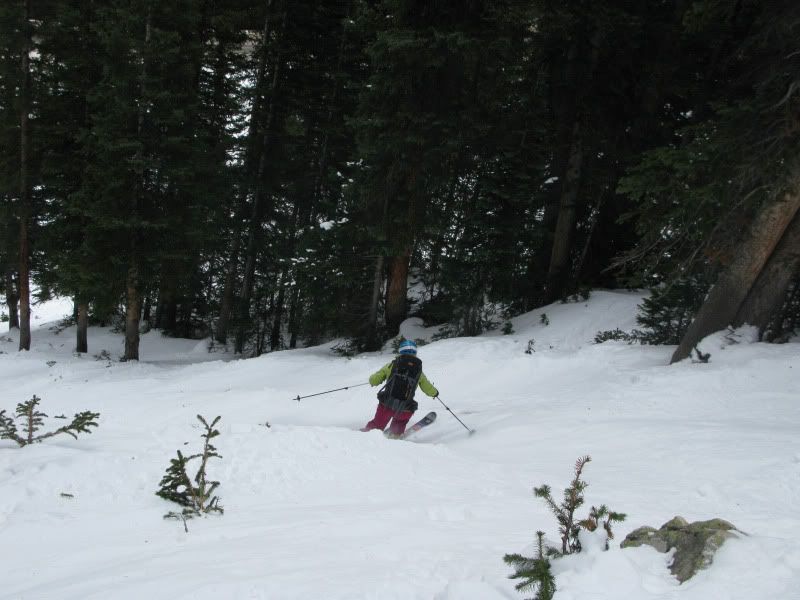 Frank even smiled as he found a nice puff of powder to play in.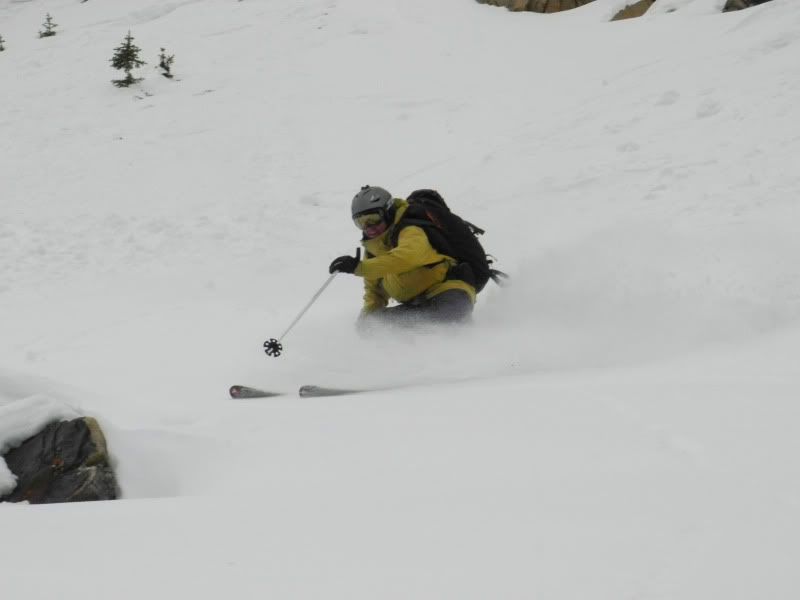 But, there's the ever-present reminder, which became even more of a reality as we passed through the weather station- less than two feet of snow on the ground and it's the end of December. We need snow!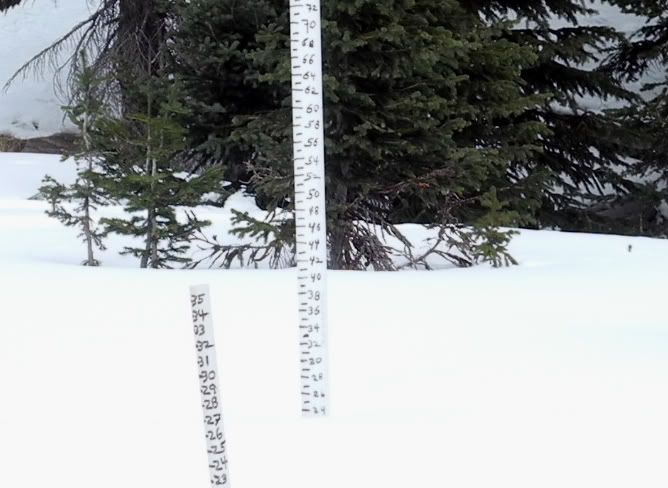 Like the poster on the wall of my classroom says, "Attitude is everything." There is no doubt that snowfall totals are hurting so far for this winter. But, bringing the right attitude with you as you head out for turns can turn an otherwise mediocre day into a day of fun. Even though we aren't getting face-shots in epically deep powder, it's still enjoyable to get out in the backcountry. That being said, let's hope the New Year brings us the gift of more snow 🙂