After our attempt on Spider face on Sunday, I was itching to get something done. Our big ski lines had brought me too many failures of late- El Diente, Pyramid, and Spider Face. I was frustrated with failures and wanted to ski something relatively easy and fun- something I would enjoy and something that would end this streak of frustration and turn it around into success. I was debating which line to ski….
White Widow?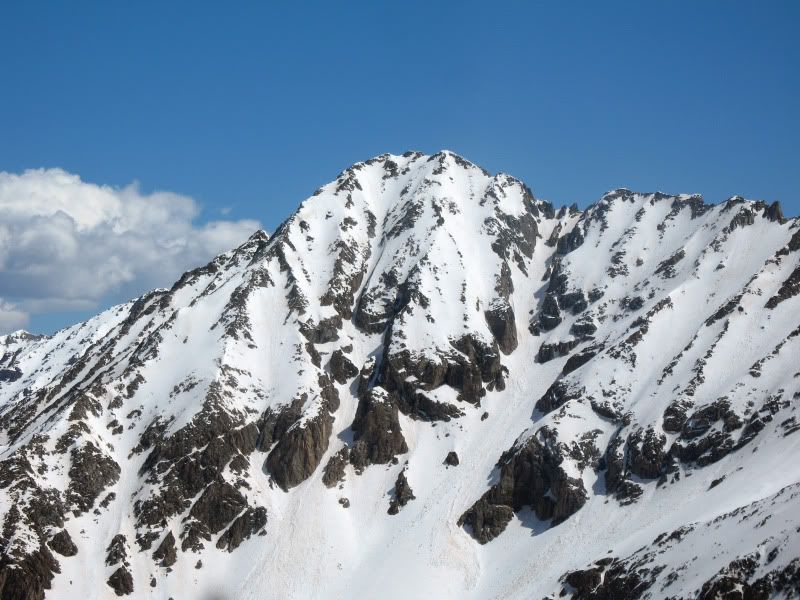 Or White Rock?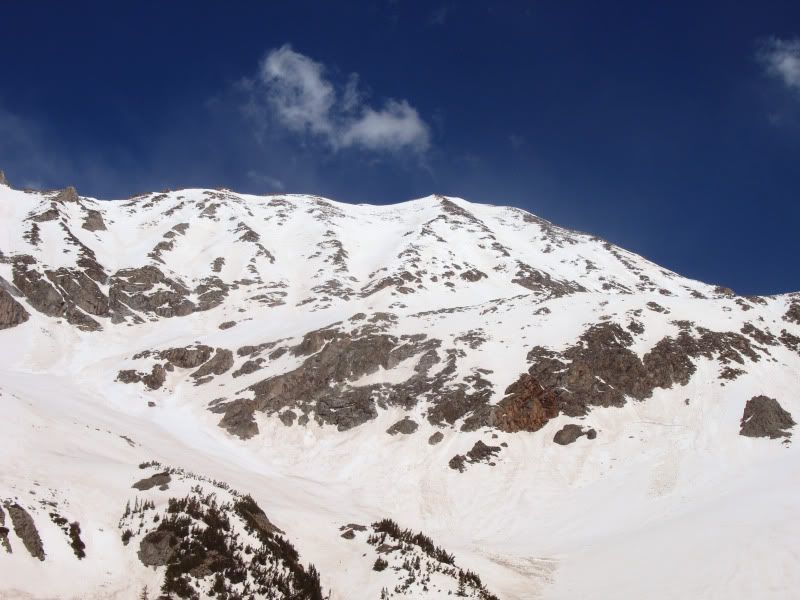 White Widow was obviously a more aesthetic line. But the skiing would likely be longer and better on White Rock. Both were accessed from the area that we call mini-Queen Basin.
I tried all week to find a partner, but had no luck. It seems that most people are "done skiing" for the season. Sensing my restlessness, Frank agreed to join me for a mid-week adventure, leaning toward White Rock as he had recently skied White Widow while I was off skiing Capitol.
White Rock it was.