We woke to rather warm temperatures on Sunday morning. We decided to stick with our original plan and hope for the best. We did find that the snow had frozen, but very minimally. Warming happened fast. With a slight change of plans, we were able to make the most of the day's conditions.
There is nothing like a beautiful skin through a forest.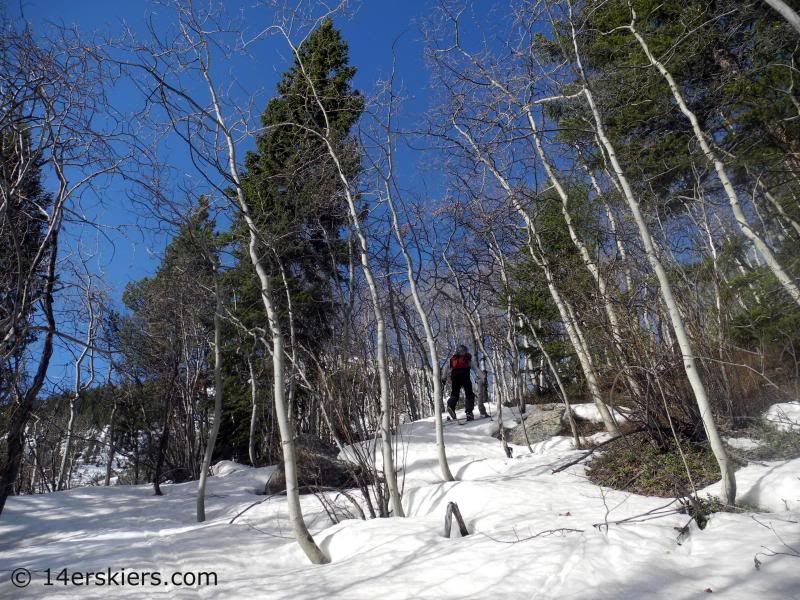 Of course, we maximized our skinning potential when possible.
Just 2 days earlier, Pete had been able to skin up this entire section.

Proof that the animals are out to play for the summer.