It had been a week since the last significant snowfall. Most of our standard "go-to" areas had long been skied out. With a settling, but still sketchy, snowpack, we were forced to be creative in finding safe, yet good, turns. But, we found them in an area off of Kebler Pass.
Frank and I headed out with our friends Rob, Sydney, and Tom. The skin track: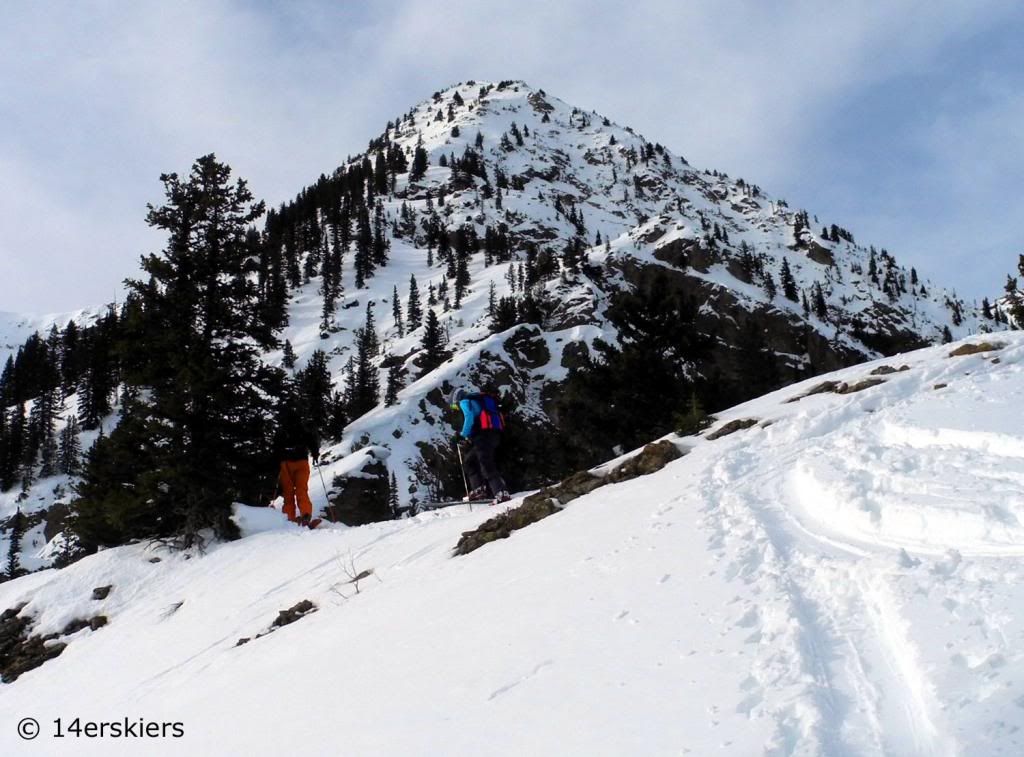 Tight switchbacks were everyone's favorite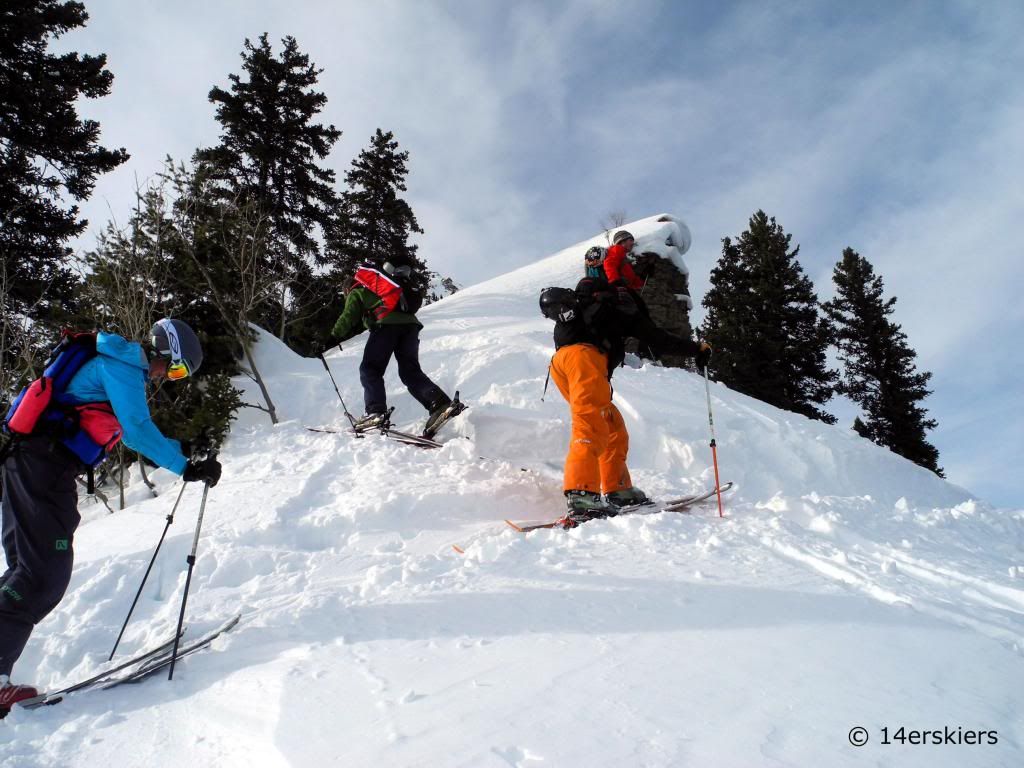 Loving the serenity of the wintry scene, despite not having snow for quite some time.

We took two laps in the same area, but two different lines. Below is a combination of photos from both laps. Tom:

Sydney.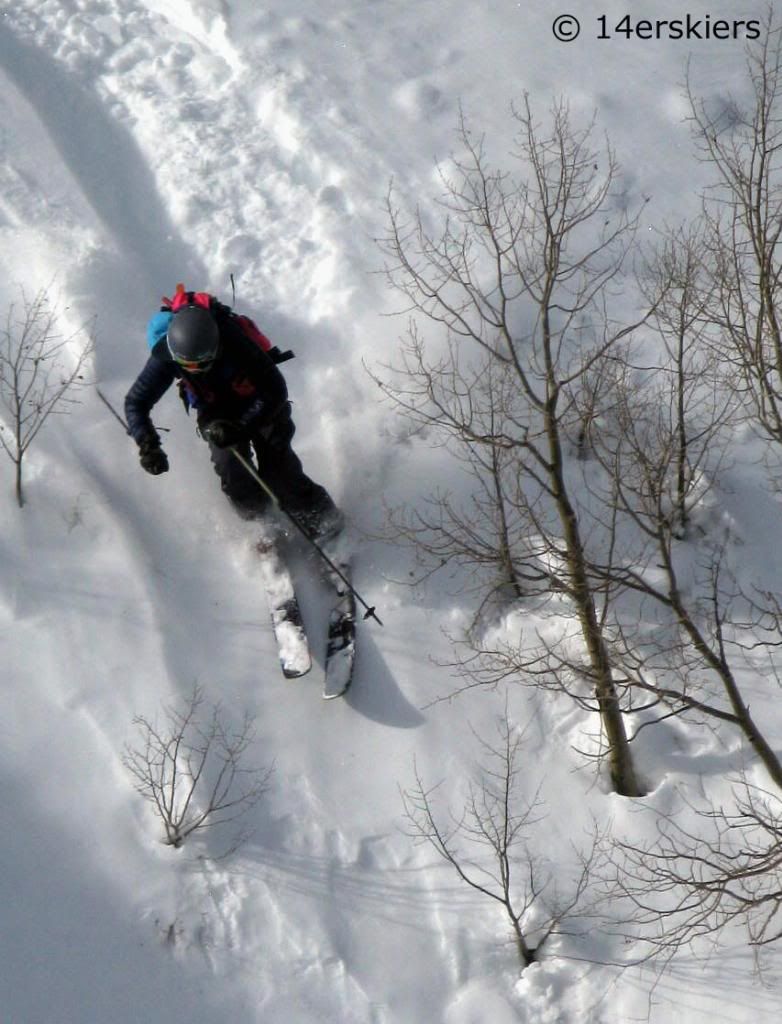 Rob.

Me.

Frank.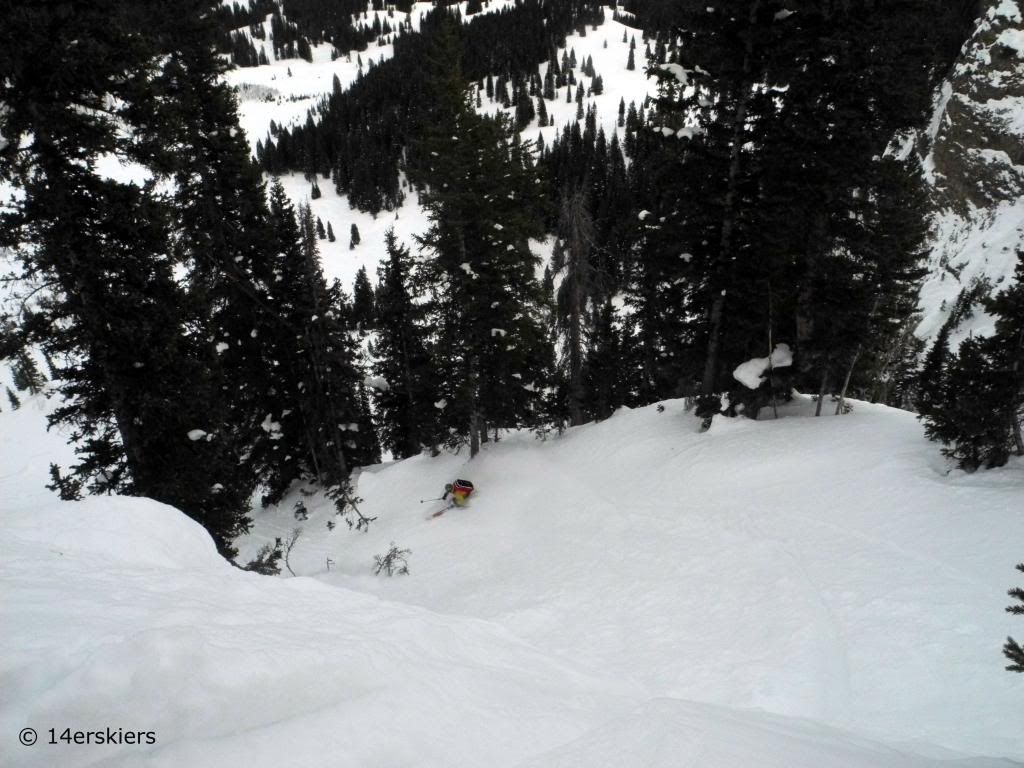 It was a good day out! But, we still need more snow. With a storm in the near forecast, let's hope that ULLR provides. Let it snow, let it snow, let it snow
We love the backcountry, but experiencing resorts is fun too. Get discounts on your lift tickets here: